Franziska Opel
Franziska Opel (born 1984, lives and works in Hamburg), studied at Hochschule für bildende Künste Hamburg under Matt Mullican and Wigger Bierma, graduating with honors and receiving the Karl H. Ditze Stiftung in 2012. She has been the recipient of several scholarships and grants including the artists residency at Forum Box, Helsinki in 2017. This year Franziska was awarded the Hamburger Arbeitsstipendium.
Franziska draws from a wide lexicon of cryptic and personal motifs that are transformed into a powerful and concise visual language, through the use of iconic artistic and cultural symbols. She uses this language to directly confront important themes that are both art historical and existencial in their ubiquity: power, love and sex. A commitment to the aesthetic leads Opel to pursue a wide ranging and experimental practice, employing a meticulous and yet playful approach to material, surface and a rarified visual outcome.
She has exhibited extensively both in Germany and internationally at galleries and institutions in Cologne, Munich, Berlin, Sofia, Graz, Milan and Prague. In 2018 Opel was commissioned to create a major installation for the KUMU, Museum of Art, Estonia.
Selected exhibitions include: Installation Friend, KUMU Museum, Tallinn, Estland (Kollaboration mit dem Goethe Institut), 2018; Gebrochene Pastelle, Little Krimminals, Berlin (solo), 2017, Künstlerbücher. Die Sammlung., Hamburger Kunsthalle, Hamburg 2017; Bewerber und Bewerberinnen für das Hamburger Arbeitsstipendium, Kunsthaus Hamburg, 2017; Griffelkunst Edition, Griffelkunst Vereinigung e.V., 2017; Comfort Island, Jenny Schäfer und Franziska Opel, Westwerk, Hamburg (duo), 2017; Künstlerbücher für Alles, Zentrum für Künstlerpublikationen / Weserburg, Bremen, 2017; FRENZI and FRIENDS, Forum Box, Helsinki, 2017; Diplayed / Displaced, Angela Anzi und Franziska Opel, 7Türen, Hamburg (duo), 2017; Schall und Raum, Emerging Artist mit Angela Anzi und Laura Franzmann, affordable artfair, Hamburg, 2016;  Schwarze Sonne – Backwards into the Future, Galerie Hinten, Chemnitz (solo), 2016.
Artist portrait: © Jenny Schäfer
About Franzika's edition for leikela
Working Man

Edition: 2018, resin coated nyloprint plate, 42,5 x 25,5 cm, Edition of 7
The edition Working Man derives from the ongoing series Wappen/Waffen from 2015 – emblems showing different foldings of braces. For Franziska braces represent an iconic fashion item whose symbolic relationship to masculine power has come to usurp their usage as a practical mode of dress – from working class structures of collective potential, to the formal work wear of the global financial elite. Exploring these ideas, Franziska transforms the function of the braces through an exploitation of their potential to form a variable set of linear graphic propositions. Different shapes form a whole bandwidth of meaning. A nylo-print which is normally used as a template for letterpress becomes a sophisticated badge. The presentation of these graphic explorations as three dimensional, mechanically processed prints returns this iconic, structural language to a tactile form.
Reintroducing a notion of concrete materiality while simultaneously denying actual functionality, this act firmly reasserts the braces within a fetishistic and symbolic realm.
Text by David Fletcher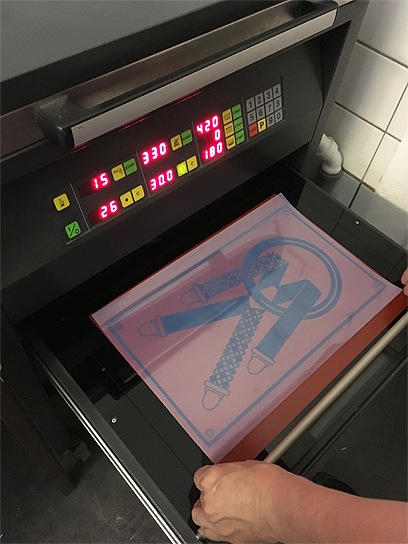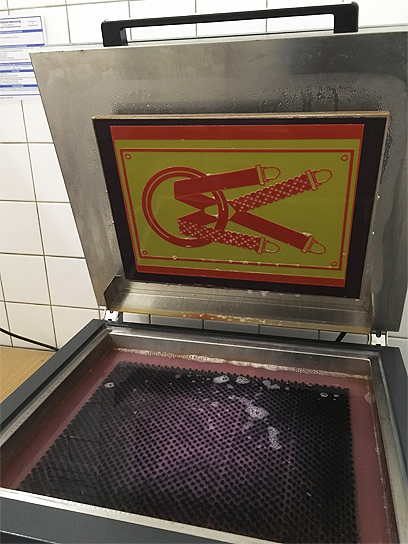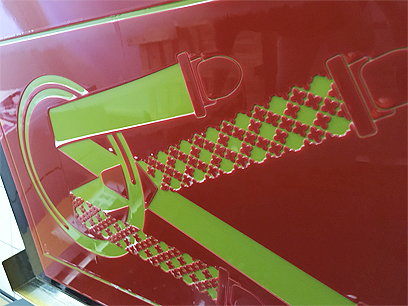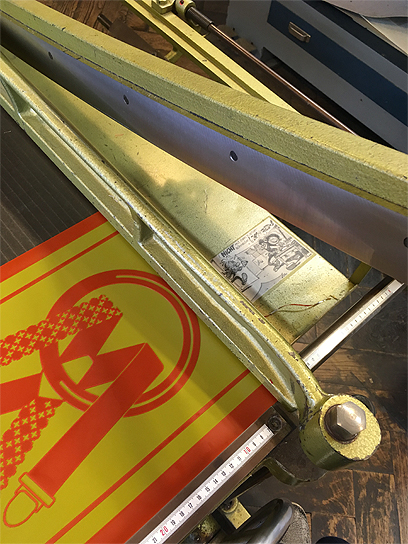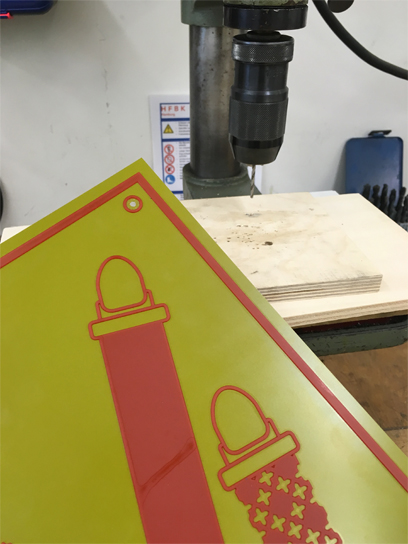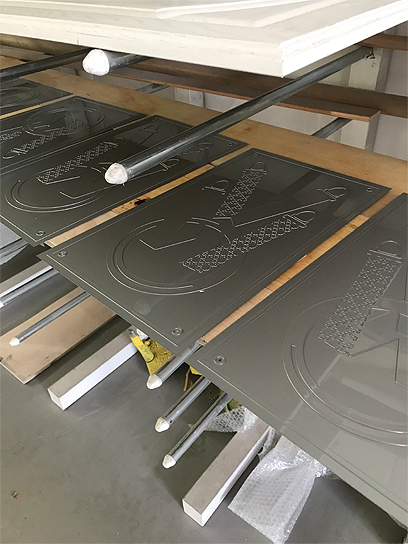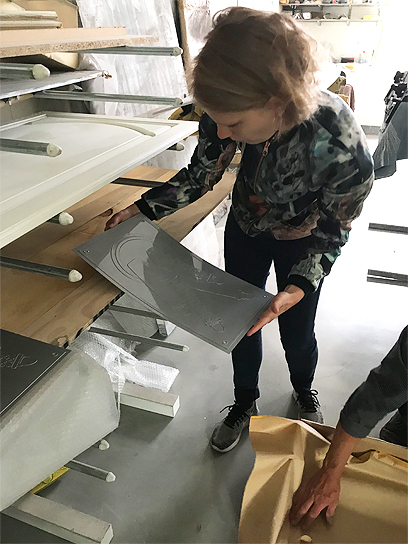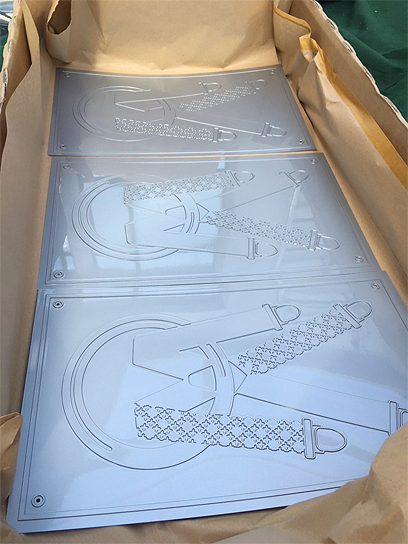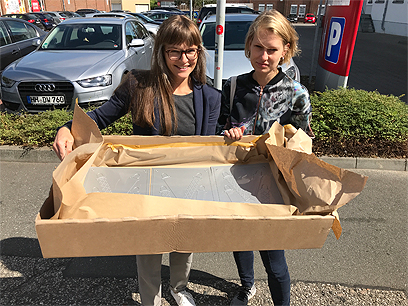 Other works by Franziska: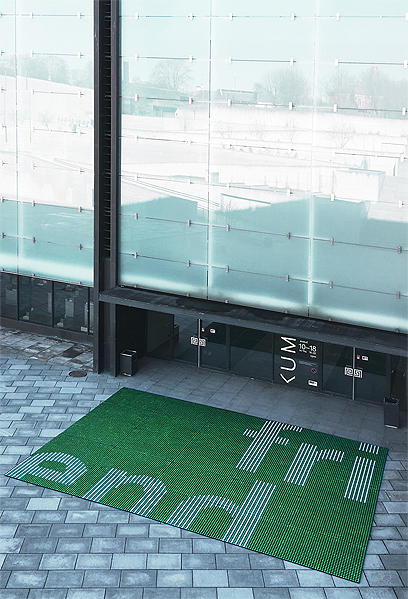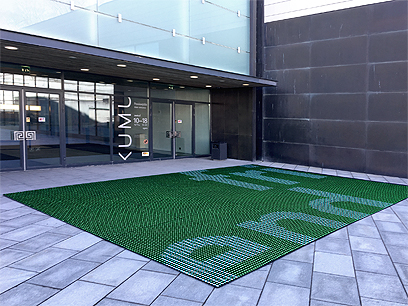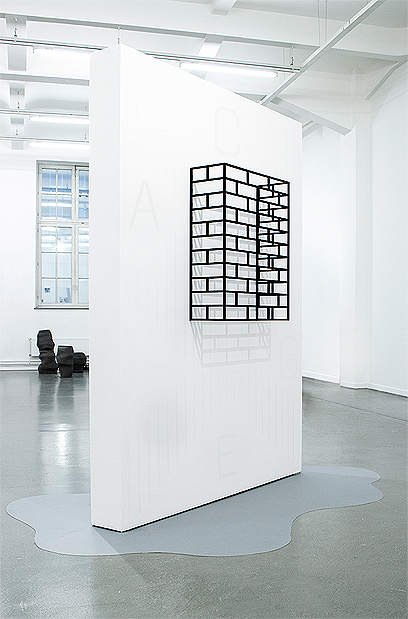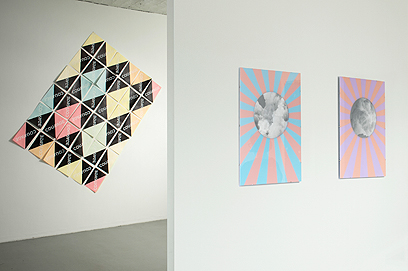 © Michael Danner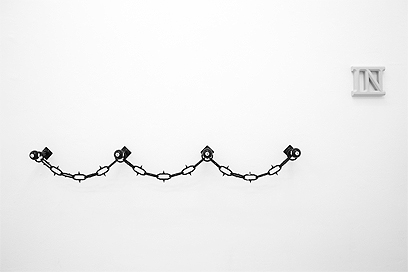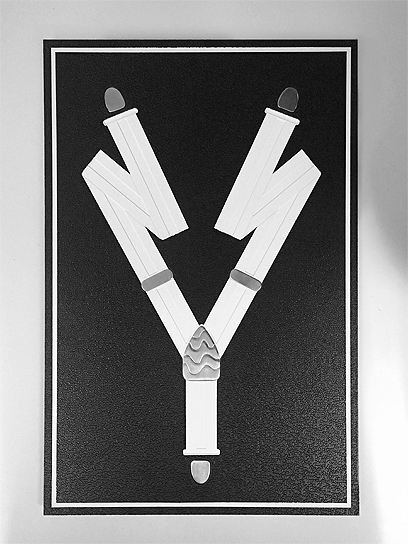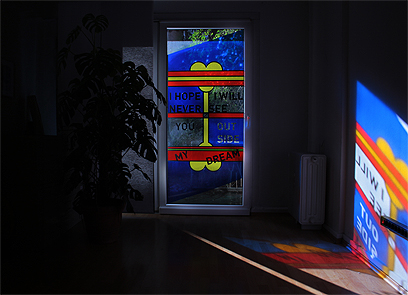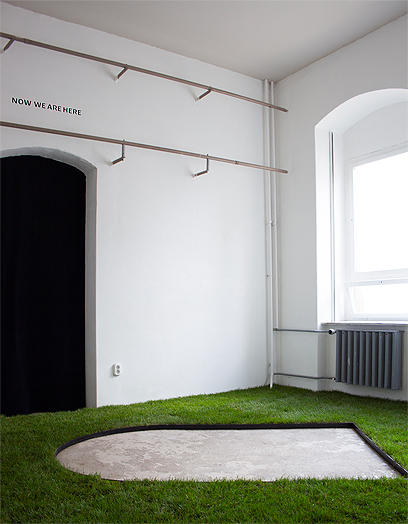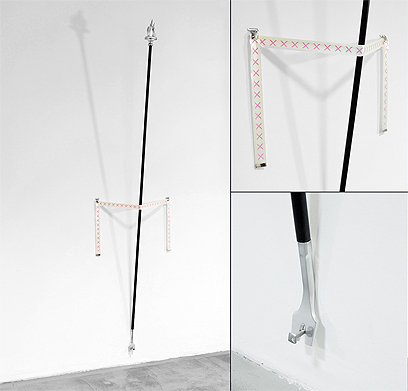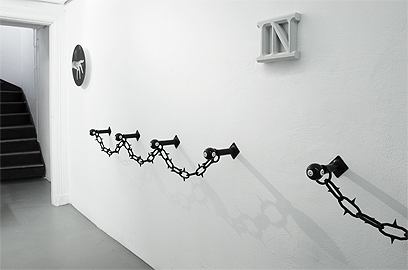 More about Franziska's work:
Franziska Opel Editions