Hank Schmidt in der Beek
Hank (born 1978 in Munich, lives and works in Berlin), studied art at Hochschule für Kunst und Gestaltung, Offenbach and at the Academie des Beaux-Arts, Brussels. He is an artist, a poet and musician at Lunsentrio. He is represented by Galerie Christine Mayer in Munich and Gabriele Senn Galerie in Vienna.
Hank delights the art scene with playful ease and subtle humor often combined with more serious themes and images of the history of art, wobbling between poetry, photographic essay and absurdity. Hank collaborated with the photographer Fabian Schubert, for instance, some time ago on a series of images playing with the en plein air paintings of 19th century impressionists. You see Hank painting the print of his shirt, though, instead of the breathtaking landscape before him ('Und im Sommer tu ich malen', Taube, Edition, 2016) .
Hank showed his work in solo shows at Kunstverein Augsburg, 2017; Galerie Niklas Schechinger, Berlin, 2016; Galerie Christine Mayer, Munich, 2015; Valentin-Karlstadt-Musäum München, 2014; Hamburger Kunstverein, Hamburg, 2010. And in group exhibitions like at nationalmuseum, Berlin, 2018; UMG Studio, Maribor, Slovenia, 2017; Le Coeur, Paris, 2016 and Villa Stuck, München, 2015 to name a few.
Publications (selection): "Enzyklopädie der Größen Geister", 2016; "Alpenblumenfibel", Niklas Schechinger Fine Art, 2015;
"GEDICHTE FÜR TYPEN WIE MICH", Heckler und Koch, Berlin, 2013; "GEDICHTE FÜR GIRLS WIE DICH", Heckler und Koch, Berlin, 2013.
About Hank's edition for leikela: 
Pullover nach Fürst-Pückler-Art
Edition: 2018, individually sewed and reassembled jumper in two versions: vertical and horizontal stripes. Edition of 120 (60 horizontal and 60 vertical). Hand colored waffle packaging.
Pullover nach Fürst-Pückler-Art (Und im Winter mach ich Pullis)
Since the book "Und in Sommer tu ich malen" we know that Hank's paintings establish an inseparable partnership with his shirts and pullovers. It took him to historical locations and scenes of plein air painting and showed him in the traditional pose of a bustling impressionist – but he is painting the canvas with nothing else than the pattern of his own tops.
It remains to be seen, if the final product of the summer painting travels is Hank's striped or checkered painting– depending on the shirt or pullover –, or the artistic medium-format shots of the Zillertal Alps to the Normandy, Brittany and Provence to the Elbsandsteingebirge by the accompanying photographer Fabian Schubert.
Or the encounter of both, which is how it occurs in the double pages of the book (Und im Sommer tu ich malen, Edition Taube). The main protagonist of the "Und in Sommer tu ich malen"-series – Hank's tops – in that case are not the product, they are simply a grasp into the artists' wardrobe.
Unlike the Pullover nach Fürst-Pückler-Art (Jumper in Fürst-Pückler-style) where for leikela Hank puts the cart before the Knabstrupper.
We will see if Hank can be encountered with chocolate-vanilla-strawberry- stripes slouching behind his field easel in the mountains next summer, or if he will relate to his Reggae-pictures from 2015 (Zungguzungguguzungguzeng, Christine Mayer, Munich) in Fürst-Pückler style, or it might be that this time the jumpers will just remain jumpers. We don't know all this yet, but what we do know is that the edition Pullover nach Fürst-Pückler-Art is now presented and offered exclusively by leikela.
And for sure there is no better comforting way through this winter which is inevitably lying ahead of us, than warming yourself in the colors of an ice cream classic. In this case it is the Fürst-Pückler-Icecream, contrived by cook Louis Ferdinand Jungius in 1839 and dedicated to the landscape architect and travel writer Hermann von Pückler-Muskau in his cookbook. In the 1950s sold by the large cooperations Schöller and Langnese as Big Sandwich and Riesenhappen, nevertheless, or perhaps for this very reason it was admired in the mod-scene of the 1980s in Düsseldorf as frozen Real-Pop-Art. And now it is waiting in the freezers of the kiosks for you and waiting for Hank's jumper to vanish in the closet and for the outdoor swimming pools finally to open their season again.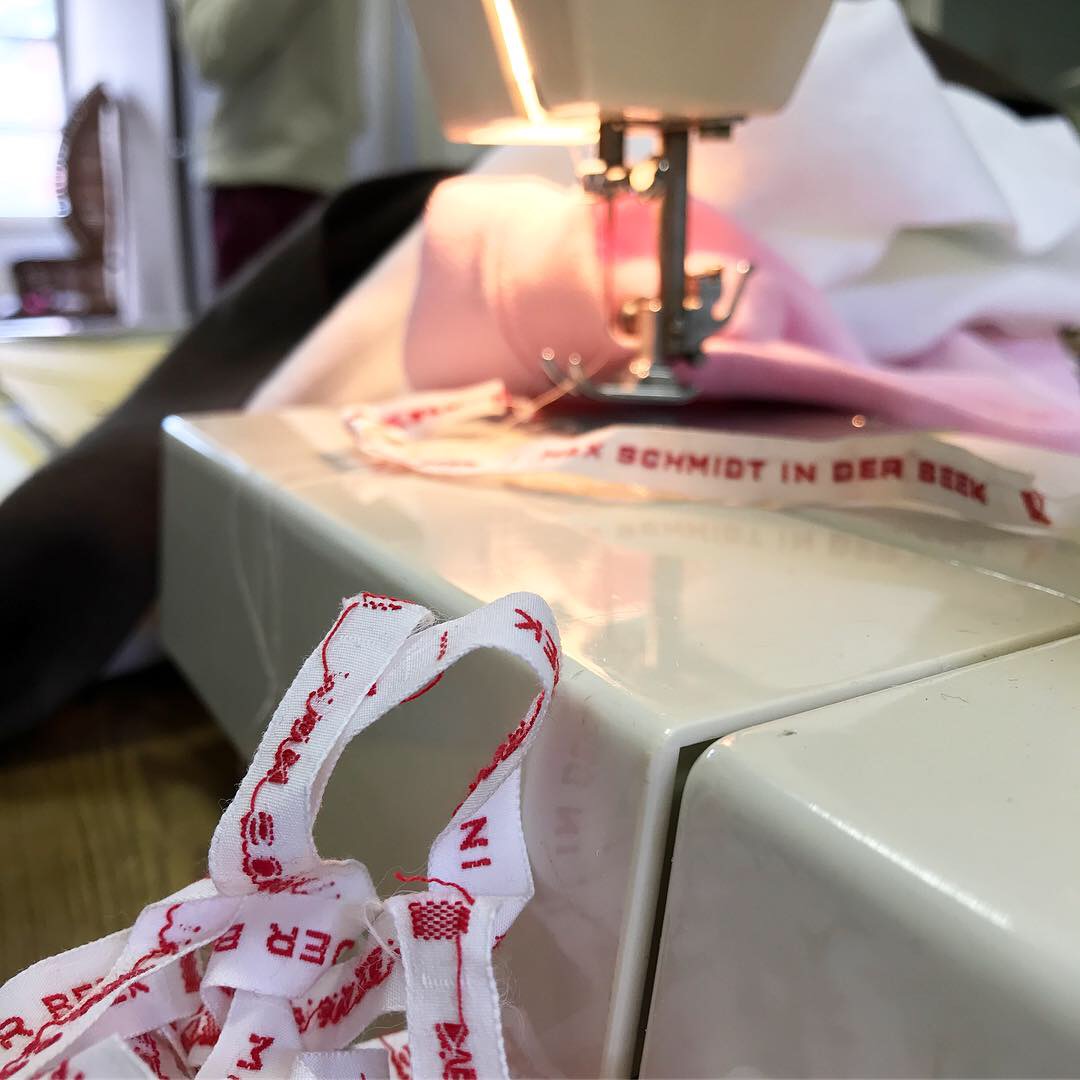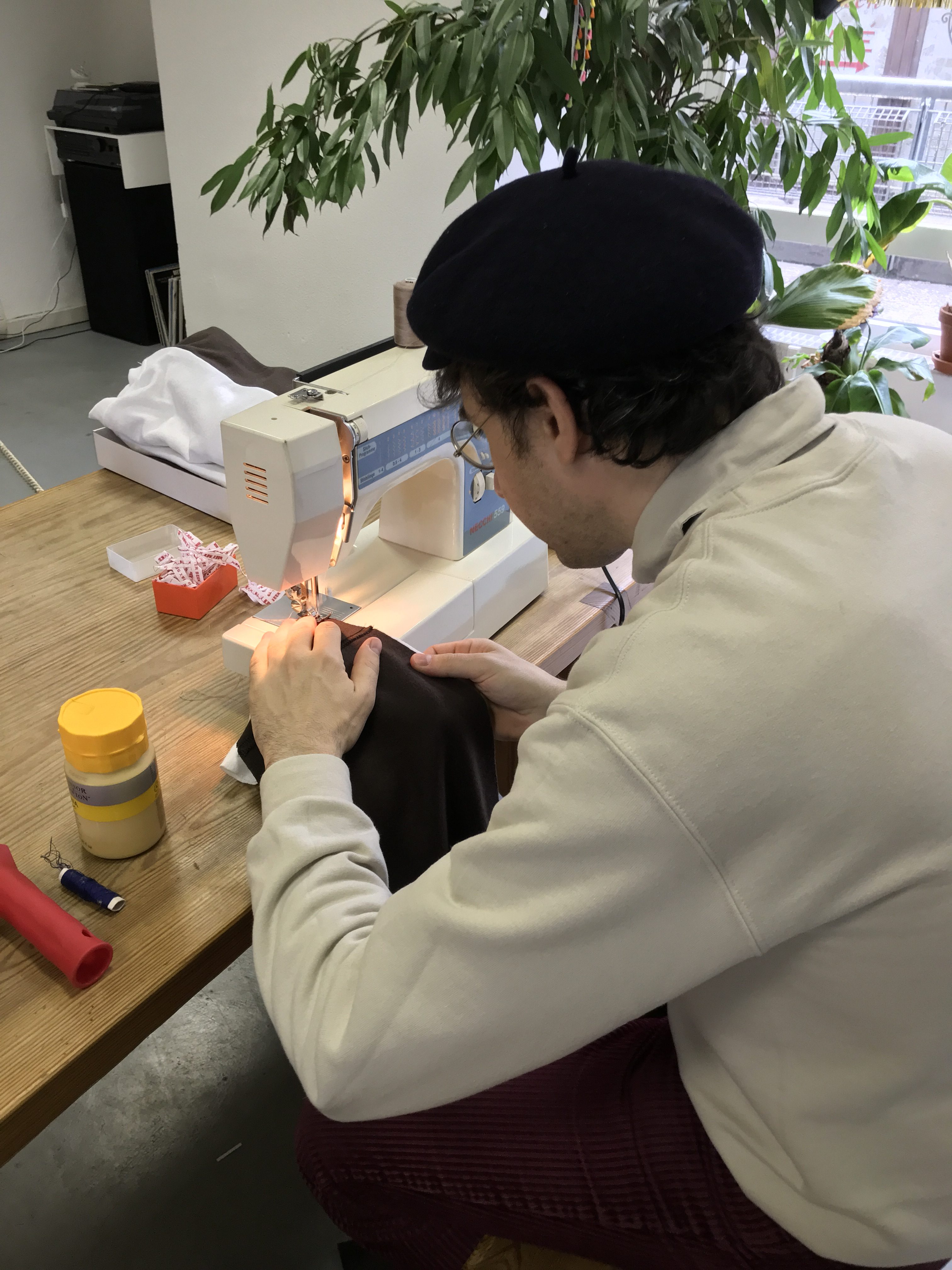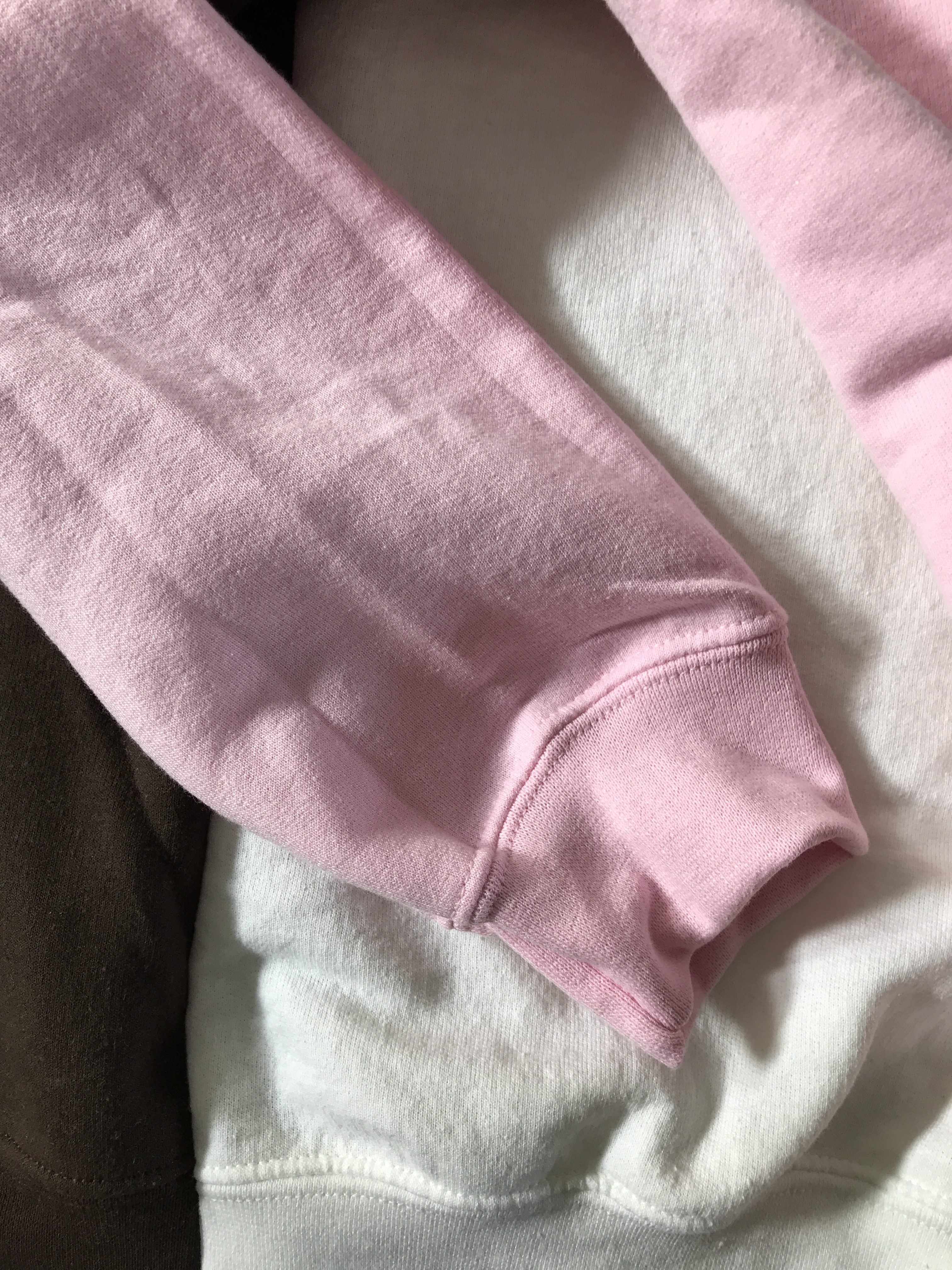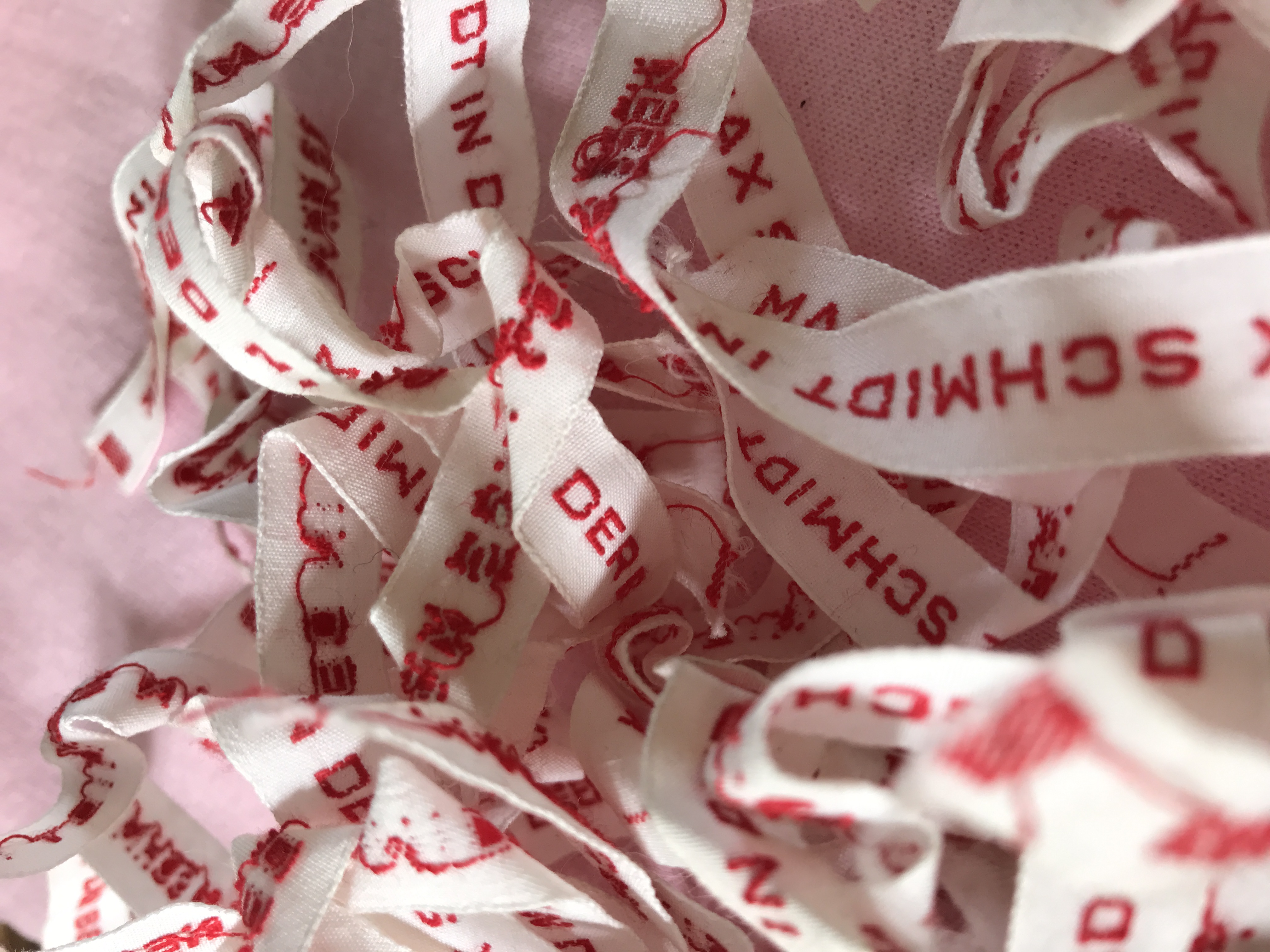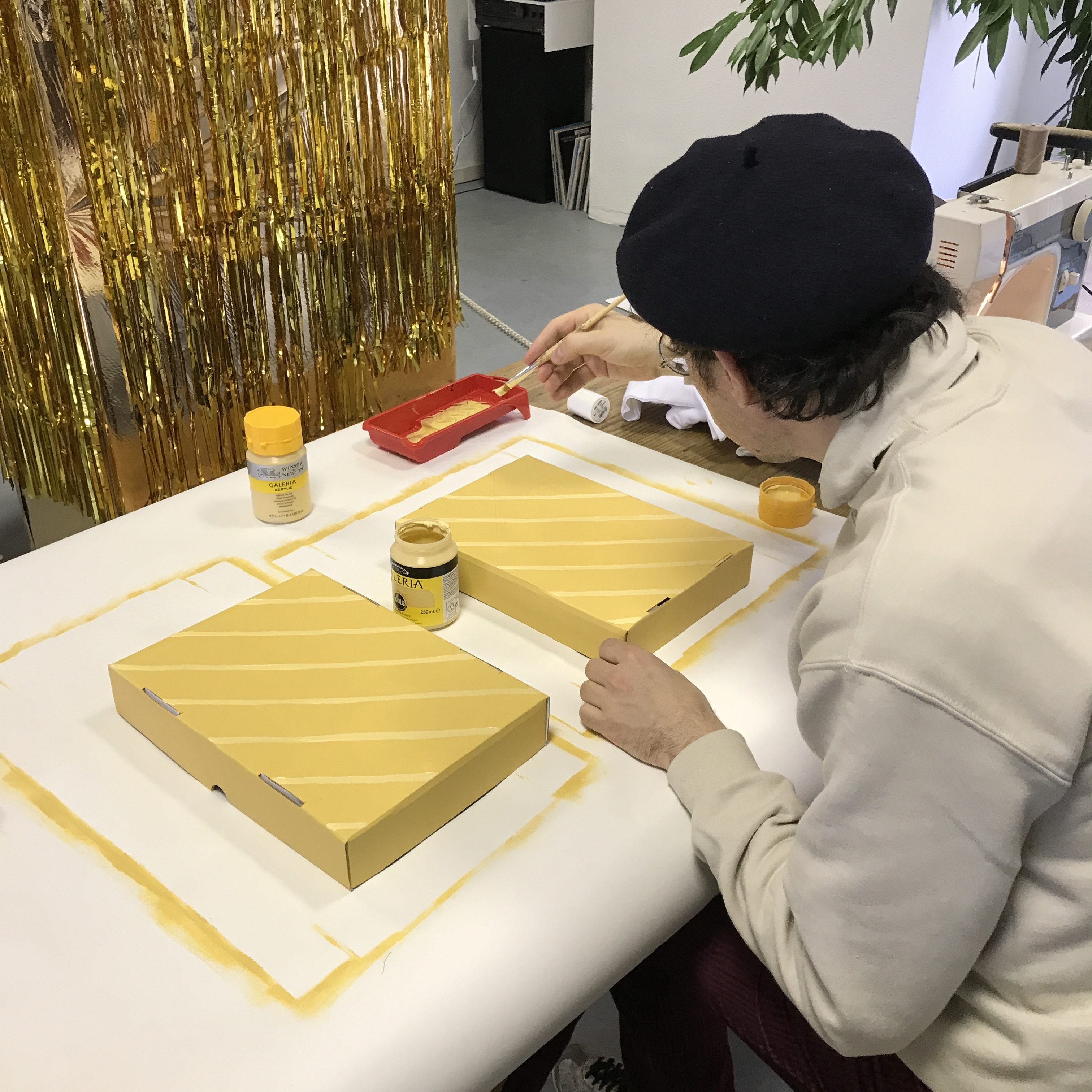 Other works by Hank:
More about Hank's work:
Hank Schmidt in der Beek Editions