Janka Zöller
Janka Zöller (born 1989 in Bruchsal) lives and works in Munich. She studied painting at the Hochschule für Grafik und Buchkunst Leipzig under Prof. Ingo Meller from 2009-2015 with an Erasmus residency at the Kuvataideakademia Helsinki in 2013. Until 2020 Janka studied painting at the Akademie der Bildenden Künste München under Prof. Karin Kneffel and was master student in 2019/2020.
Janka has been showing her work in various group and solo shows, including Peeps and Paws, Kunstraum Ortloff Leipzig, 2020; Swimmingpool, Hubert Burda Media, Munich, 2020; Wir sind hier nicht in Seattle, CoMA Gallery Munich, 2019; Close Encounters, Galerie Cyprian Brenner, Schwäbisch Hall, 2019; Realitäten, Kunstbezirk, Galerie im Gustav-Siegle-Haus Stuttgart, 2019; Four Edge Circle, LV1871 Munich, 2018 and more.
About Janka's edition for leikela:
"Arrivo"
UV inkjet print on deckle edge paper, edition of 50 + 6 AP, 76 x 53,5 cm, 2020. Certificate of authenticity is included. Photo credit: © Miguel Ferraz
The transfer between different media is a recurring theme in Janka Zöller's work. She turns autobiographic photos into paintings, elevating otherwise trivial subjects, such as the now ubiquitous image of the bikini selfie. However, the act of observing what may seem like pure triviality is actually anchored in the traditions of art. Even back in the 17th century, painters recognized potential in simplicity: "They simply painted a piece of the world as they saw it, and in doing so they discovered that just as good a picture could be produced from it as from an episode from a heroic legend."[1]
In the era of Instagram, heroism is put on display in another manner, because if everyone can become the hero of his or her own Instagram account, the term heroism itself becomes trivialized. Janka Zöller's edition "Arrivo" once again proves that it is still quite often the commonplace that serves as a source of the most powerful images, especially because they harbor moments of identification and simultaneously represent historic documentation of time. So, a scene at a swimming pool, photographed across one's own belly, with the legs in view, aiming at the opposite edge of the pool, where a young man in a bathrobe "coincidentally" is walking by, seems to emanate directly from our collective memory.
Similar enough to mistake for our own vacation pictures, this subject can be interpreted in two ways. On the one hand, it firmly establishes the iconography of the "bifie," the selfie in a bikini, in which the person in question is generally only seen in the form of their belly and legs. On the other hand, Janka Zöller positions herself in opposition to the digital data deluge by transforming her own photography into painting. She once again confers unique value to the individual image, while at the same time leading the viewer down the slippery path of their own perception. Photography or painting? This is not always easy to recognize at first glance: her paintings in the standard photo format seem like photographs from a distance, although they are often painted in a thick impasto, or even downright abstract. The same subject on a large canvas, on the other hand, allows us to conclude immediately that we are dealing with painting, although these are often executed in nearly a photorealistic manner. It becomes apparent from these images that, even in the digital age, painting time and again reveals itself anew as "the most amazing magician. It is capable of convincing us that the most overt untruths are indeed pure truth."[2]
Text by Anne Simone Krüger
Translation Theodore Kuttner
[1] Ernst H. Gombrich: Die Geschichte der Kunst. 16th edition. London 2001, p. 418.
[2] Jean Etienne Liotard, Traité des principes et des règles de la peinture, 1781, quoted by Ernst H. Gombrich: Kunst und Illusion. Zur Psychologie der bildlichen Darstellung. 2nd edition. Stuttgart/Zürich 1986, p. 51.
Work in progress impressions: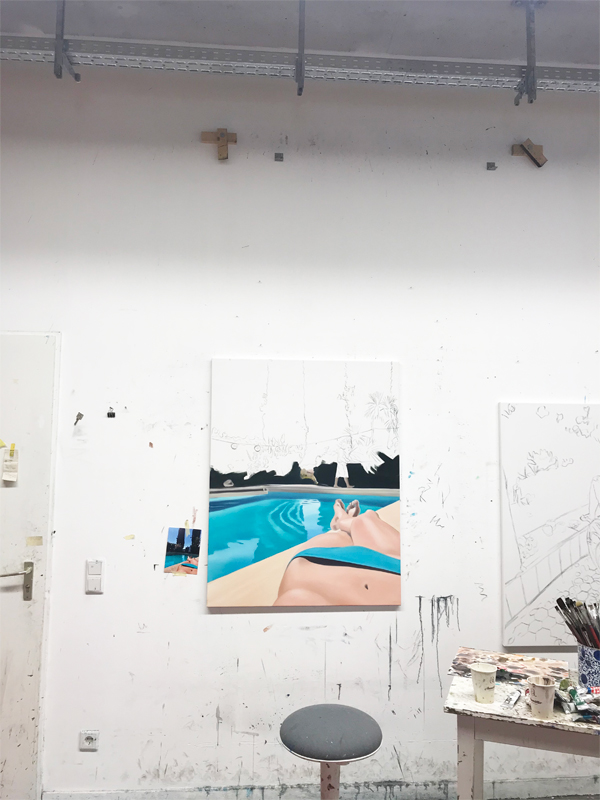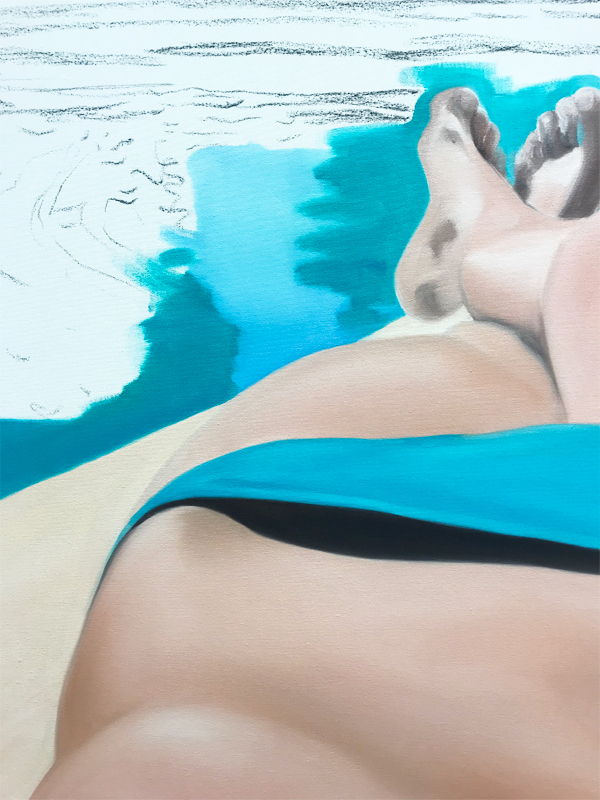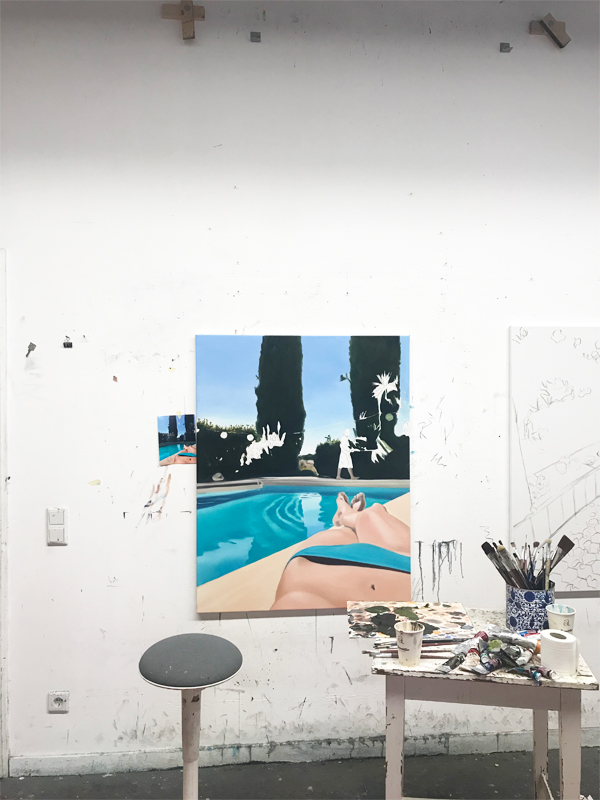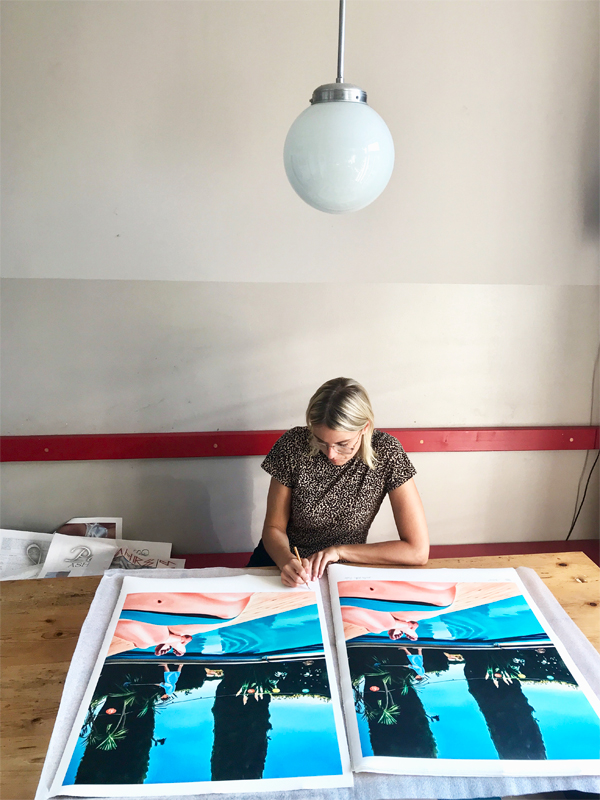 © Courtesy by the artist
Other works by Janka: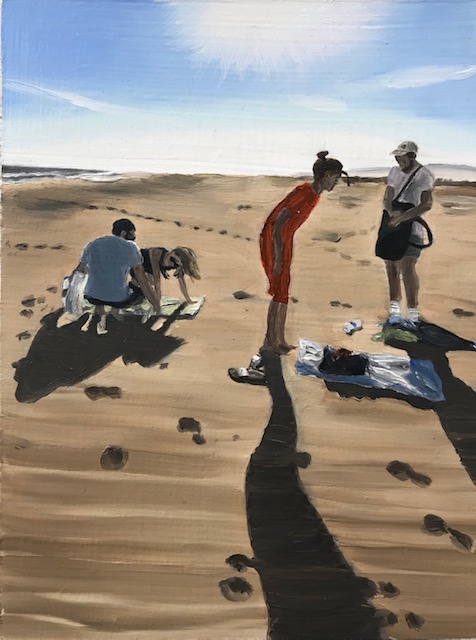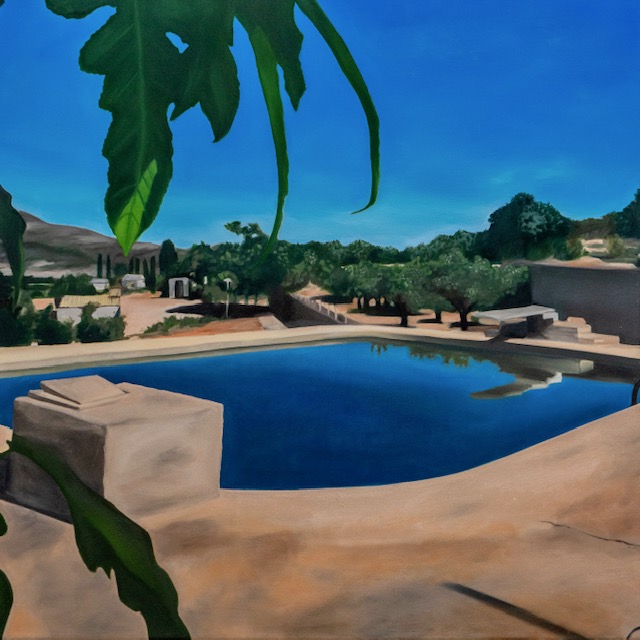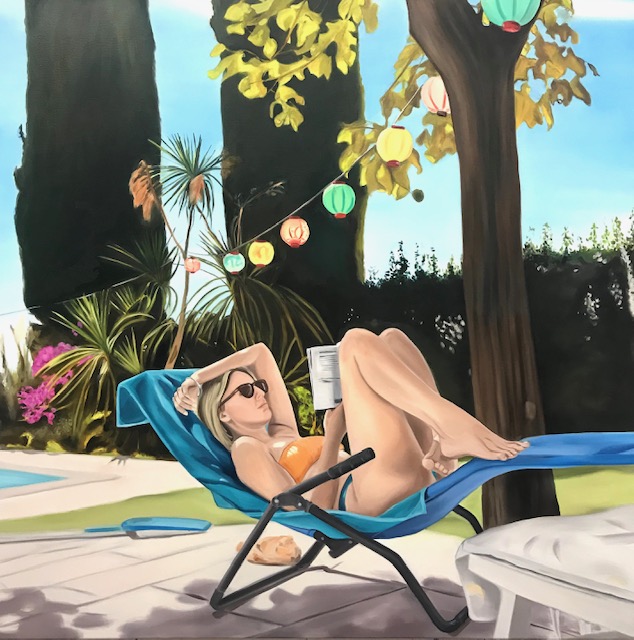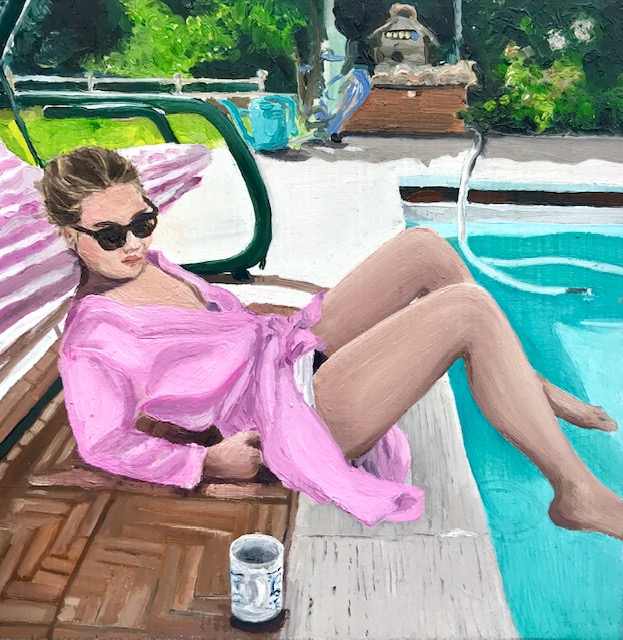 All photos © courtesy the artist
More about Janka's work:
Janka Zöller Editions