Lia Sáile
Conceptual and media artist Lia Sáile (born 1985 in Ruhrbasin) studied theatre, film and media at the University of Vienna, attended classes at the Academy of Fine Arts, Vienna (media master class, Peter Kogler) and studied at the University of Malta, specializing in philosophy and art history. Currently Lia is a postgraduate student in media art at the Academy of Media Arts in Cologne.
Lia Sáile's work reaches from time based and still visuals to site-specific installations, 3D printing, work with code, materials like textiles and ceramics as well as interventions and art in public space. She utilizes analogue and digital media likewise. In her artistic practice she reflects questions of frontiers, their crossings, transitions, grey areas and interspaces in (inter-)cultural, social, philosophical, political and media reflexive context. Utilizing manifest fragments of reality, she examines themes of culturality, tradition, individual and collective identity-formation, strategies of in- and exclusion as well as questions of belonging versus othering.
Lia frequents solo exhibitions and interventions for example in Berlin for Jazzfest Berlin 2018 as well as in Vienna, Austria, Valletta, Malta and New York, USA, a venue among them is for example the Museum of Modern Art, Malta. She participated in numerous group shows and film or photo festivals for example at the Athens Photo Festival, the Regensburger Short Film Days. On December 8th 2018 Lia's film [TUNIS] will be shown at Haus der Poesie in Berlin. Also she received grants like by KÖR Kunst im öffentlichen Raum Wien and the C Photo Talent grant provided by and with work commissioned for the C Photo Magazine London. Most recently she received a grant by ifa – institute für Auslandsbeziehungen.
She developed the idea of "In Between Lights" for the first edition of the International Light Art Project Collumina in Cologne and in cooperation with the International Light Art Project Interference in Tunis. "By exchanging a Tunis street light with a Cologne street light, IN BETWEEN LIGHTS creates a visible connection link between them, highlighting 65 years of inter-continental partnership between the twin cities in Tunisia and Germany, Northern Africa and Europe."
Portrait: © Igor Tillmann
About Lia's edition for leikela: 
BETWEEN LINES
Edition: 2018, embroidery on dupion silk TN/DE, Edition of 25, 40 x 27 cm.
Based on the heart of the documentary experimental film [TUNIS] and the international artistic street light exchange IN BETWEEN LIGHTS, the textile limited edition BETWEEN LINES continuing their cross-cultural theme by focusing on intercultural connection, exchange and symbiosis.
Artist Lia Sáile flew from Germany, Europe to Tunisia, North Africa to acquire unprocessed yardage of specific textiles to take back to Germany, where a bespoke tailor produced white art flags embroidered with two white  lines running partly next to each other, even crossing paths. These hand stitched lines depict the actual and virtually tracked seaways of two exchanged street lights, which travelled from Tunis to Cologne and vice versa in 2018 to take each other's place in the art in public space project IN BETWEEN LIGHTS in 2018.
The imported fabric on which the limited edition is based, is called dupion silk. This special material and its handling when creating these limited art objects, integrate the conceptual core in the process of weaving, traveling and stitching.
High quality silk must be drawn as uniform as possible, requiring a smooth and consistent yarn with few irregularities and defects. The so-called dupion silk on the other hand is unique as it interweaves a fine thread in the warp and a rough and coarse filament with uneven thick and thin areas in the weft. The irregular imperfect silk thread in the weft is spun from two or more worms simultaneously, forming entangled cocoons ­– so called double cocoons. Their strings are then reeled together. Because of its imperfections and defects the double cocoon thread does not unwind smoothly, tangling easily. The result of mixing different filaments is a tightly woven yardage. It strikes with an exceptionally lustrous shimmering surface, ruptured with coarse irregularities such as knots and uneven thickness, uniting their distinctive features. It creates a unique interwoven texture and aesthetic as well as a special surface feel combined with its distinct sound upon touch.
The unique embroidered dupion silk material forms the conceptual foundation of BETWEEN LINES. The white seaway lines stitched onto the fabric are not stitched up at the end, running out slightly on the invisible textile map. The flags' open North and South ends unravel into space with frayed filament.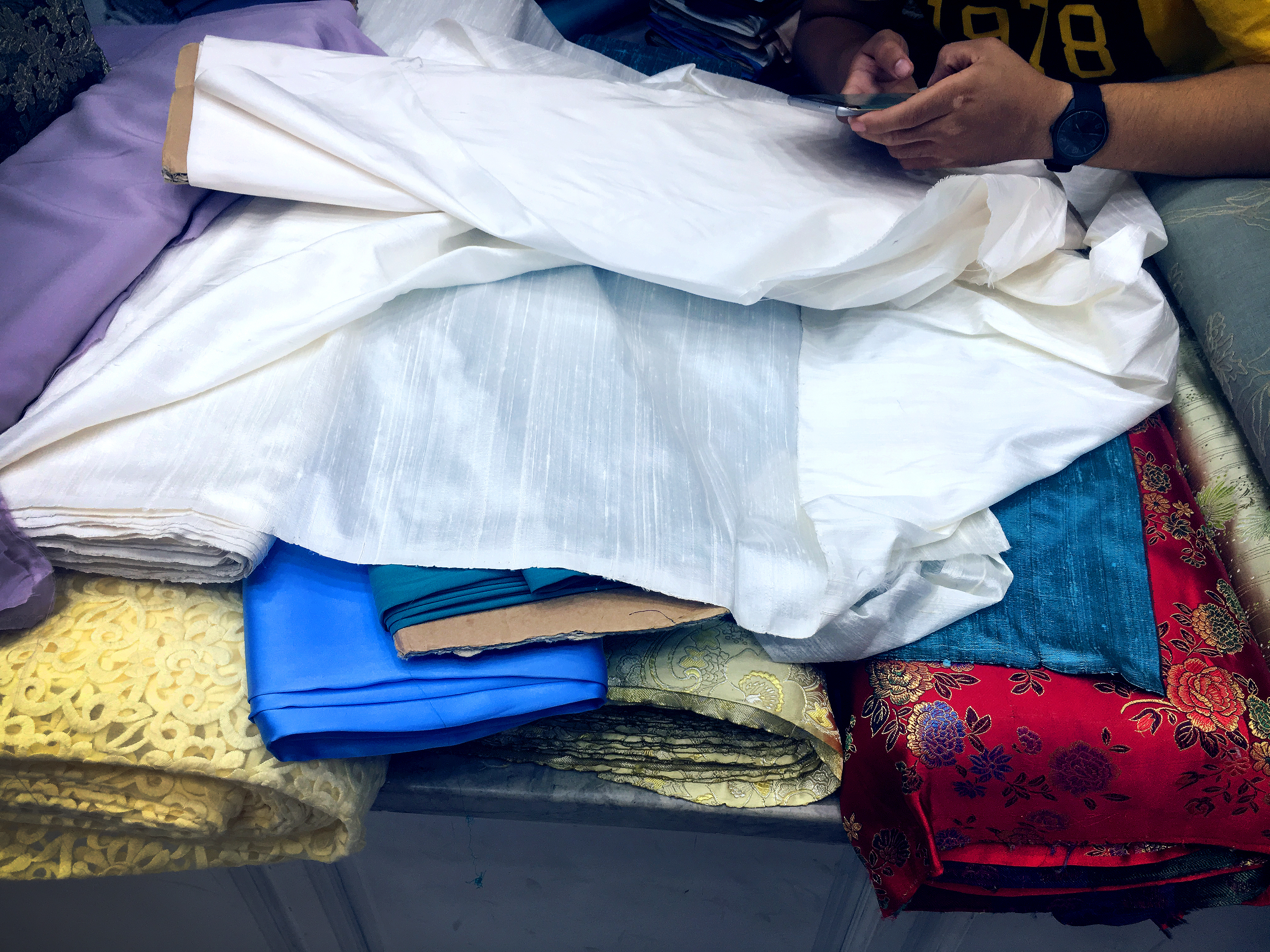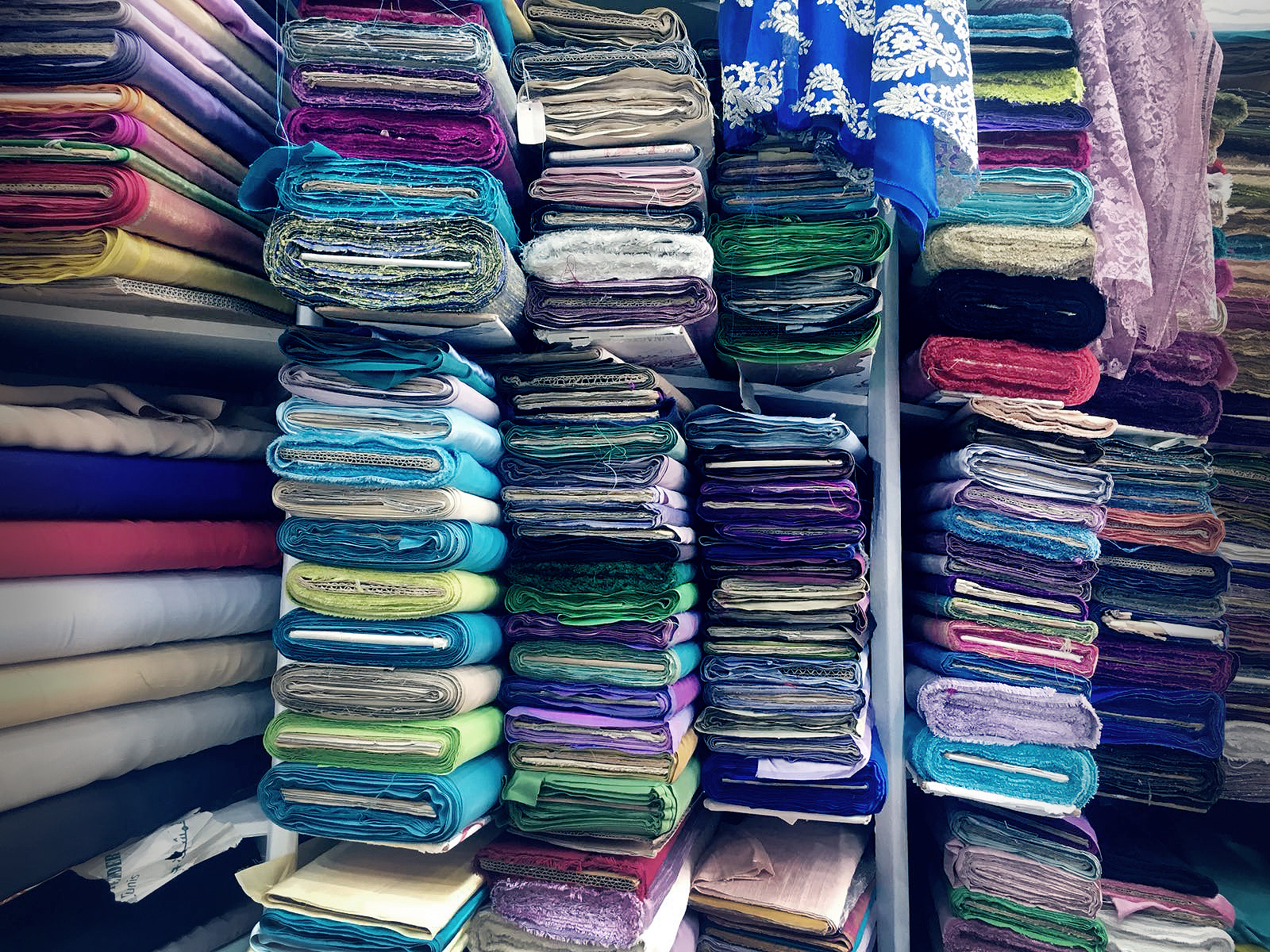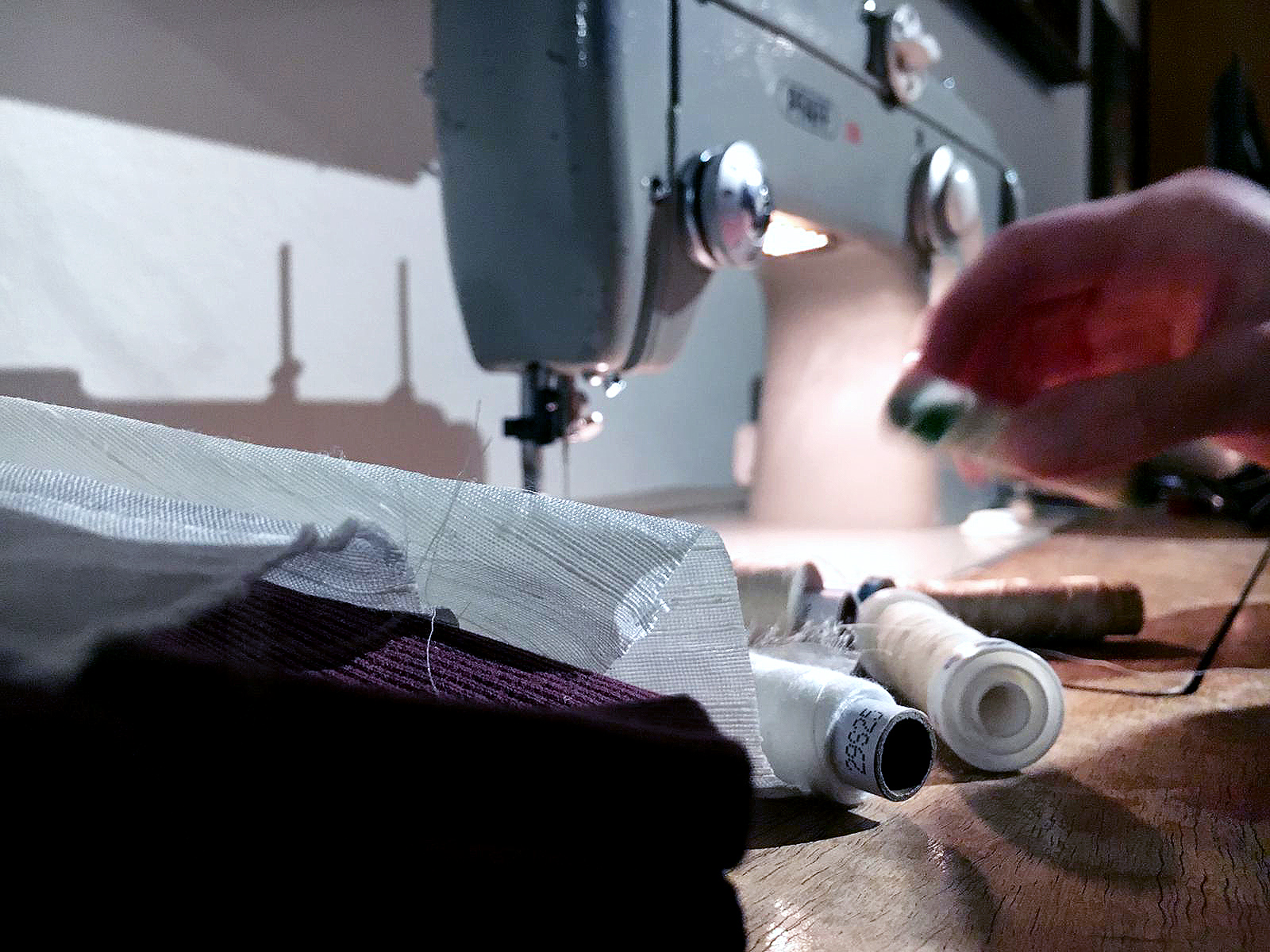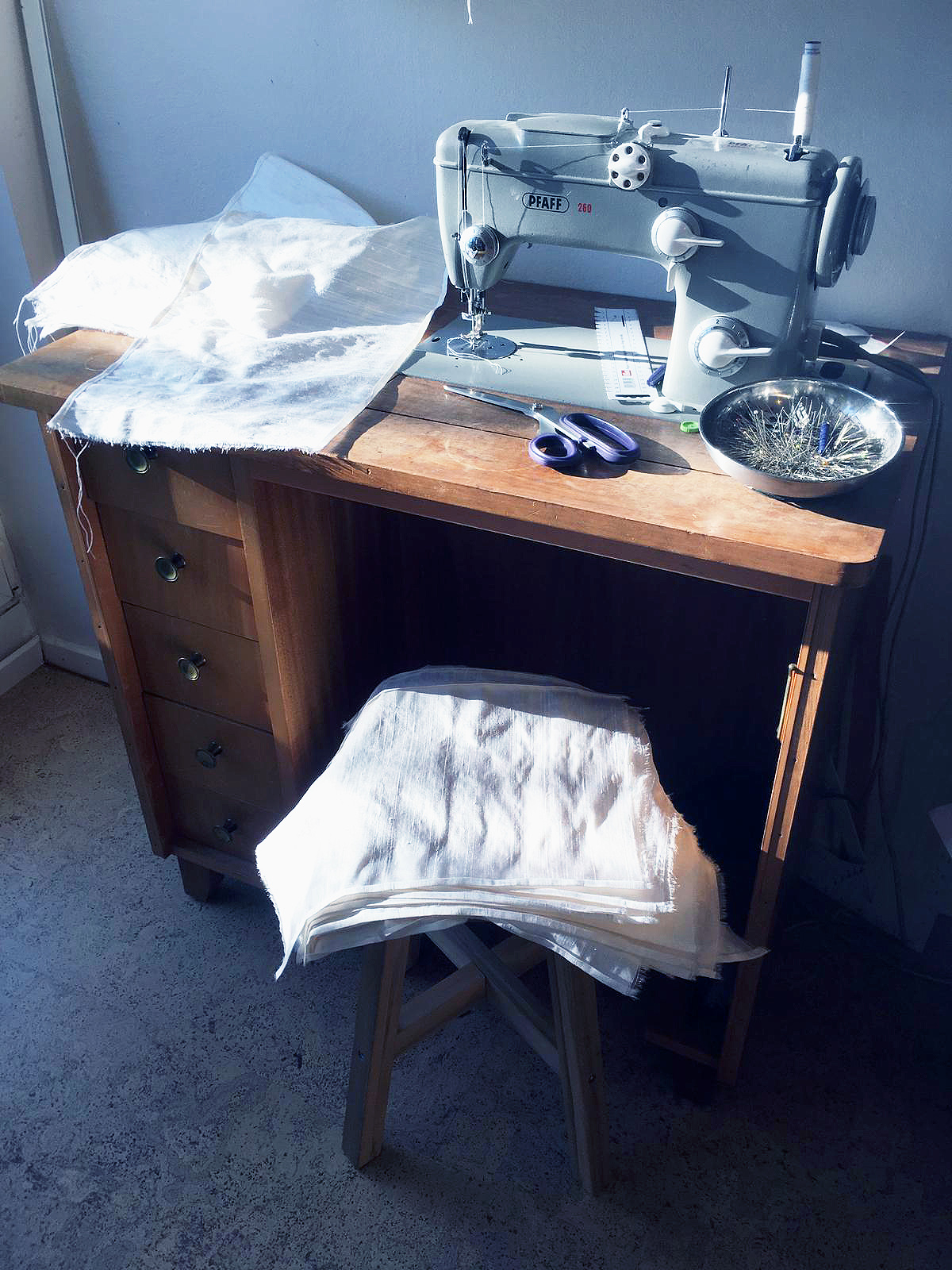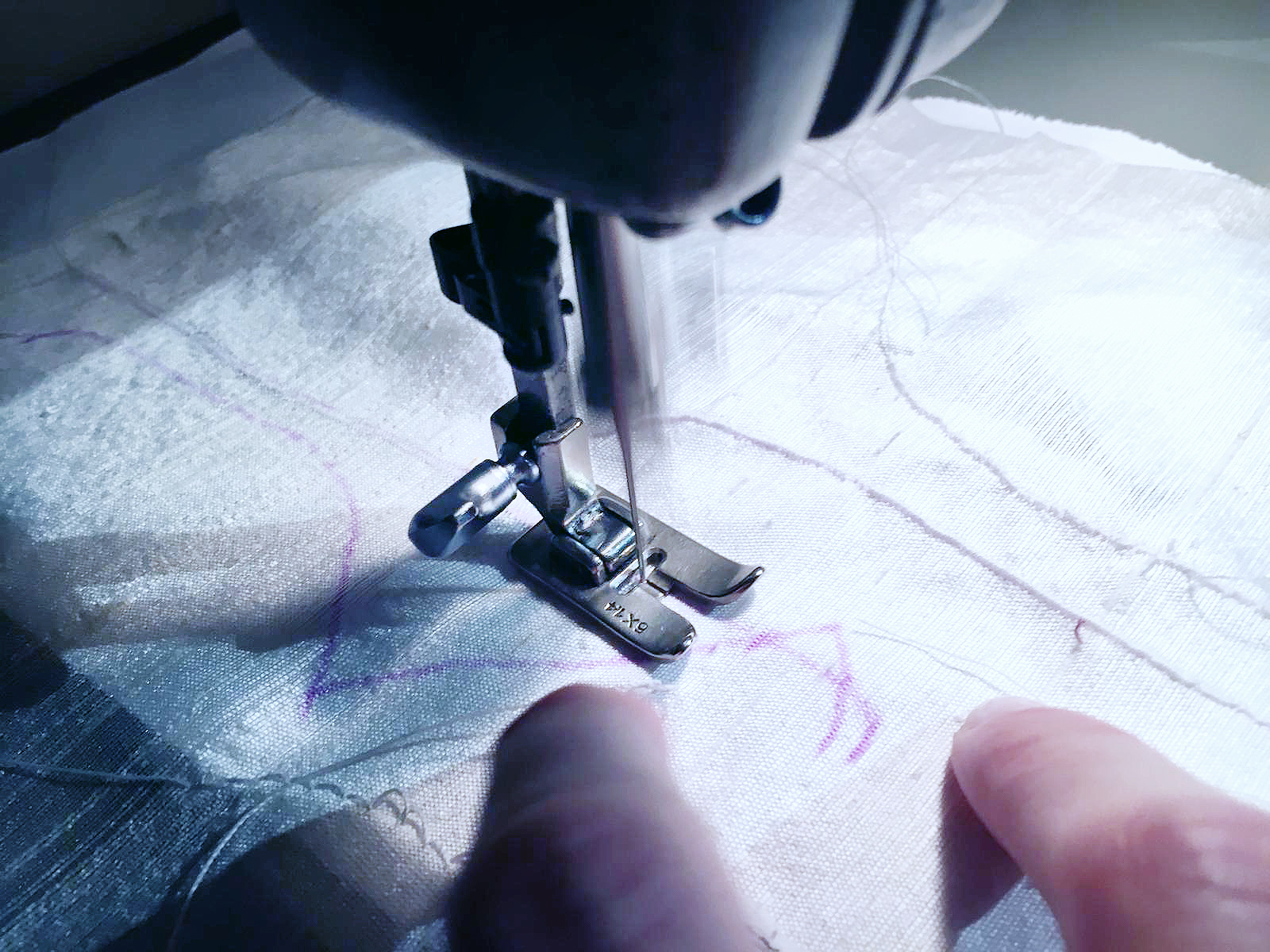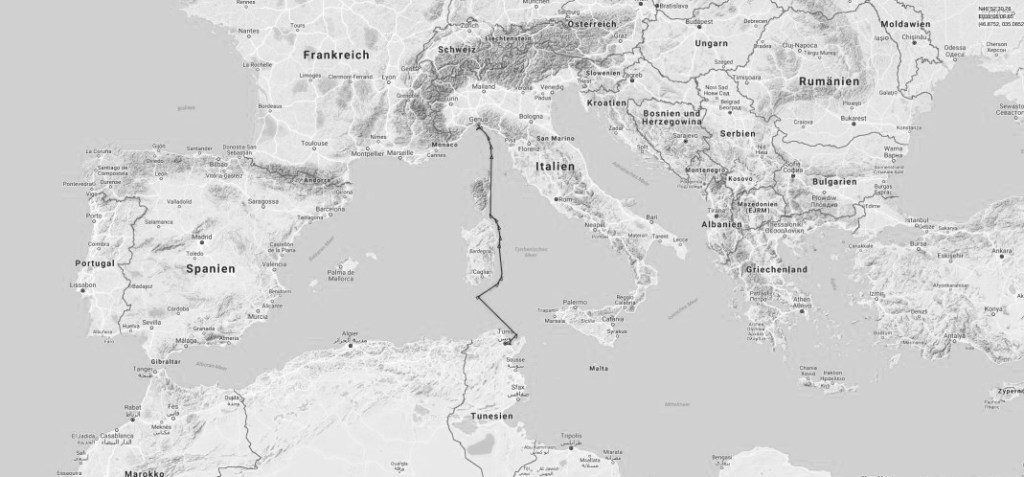 Other works by Lia: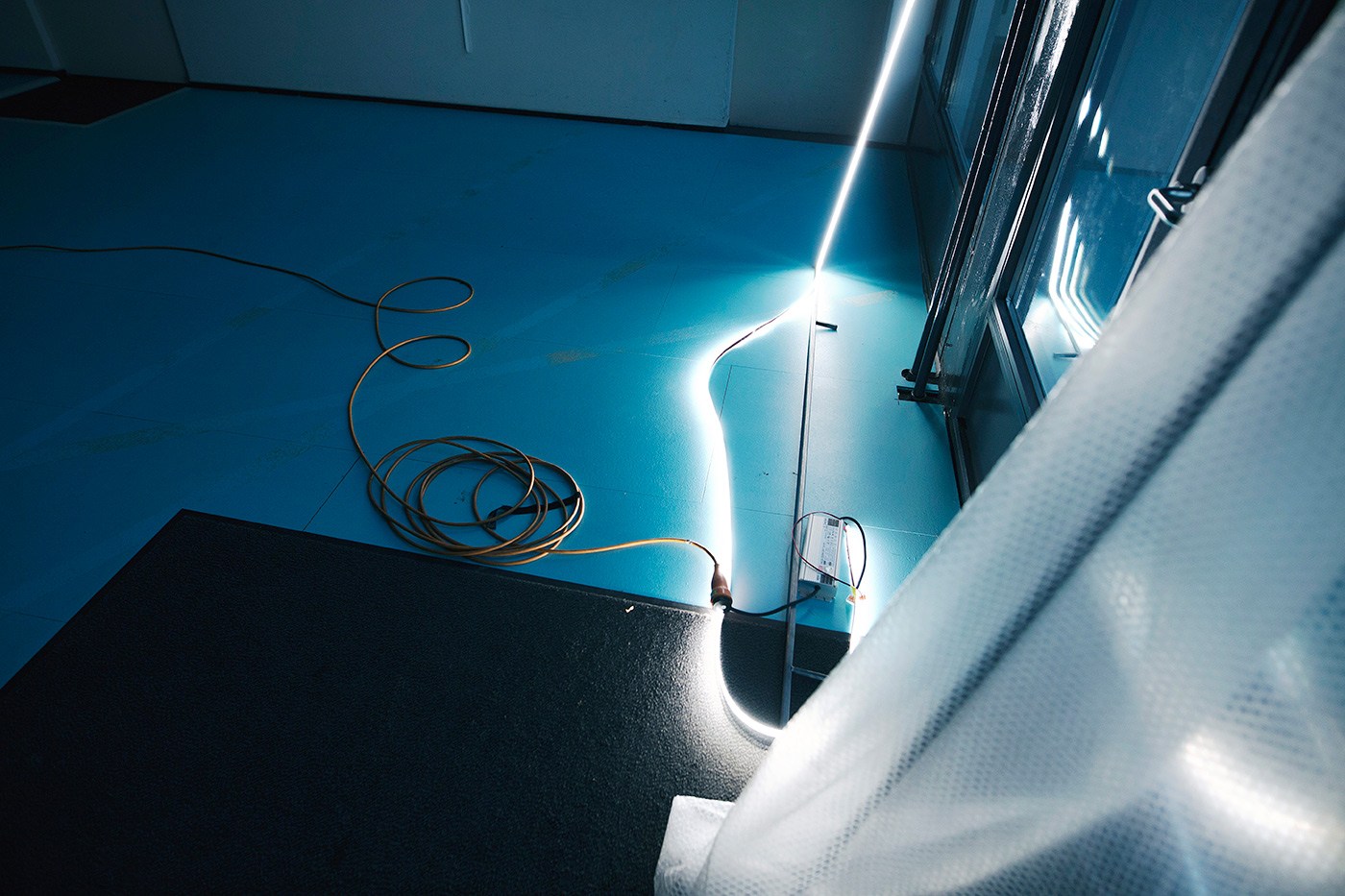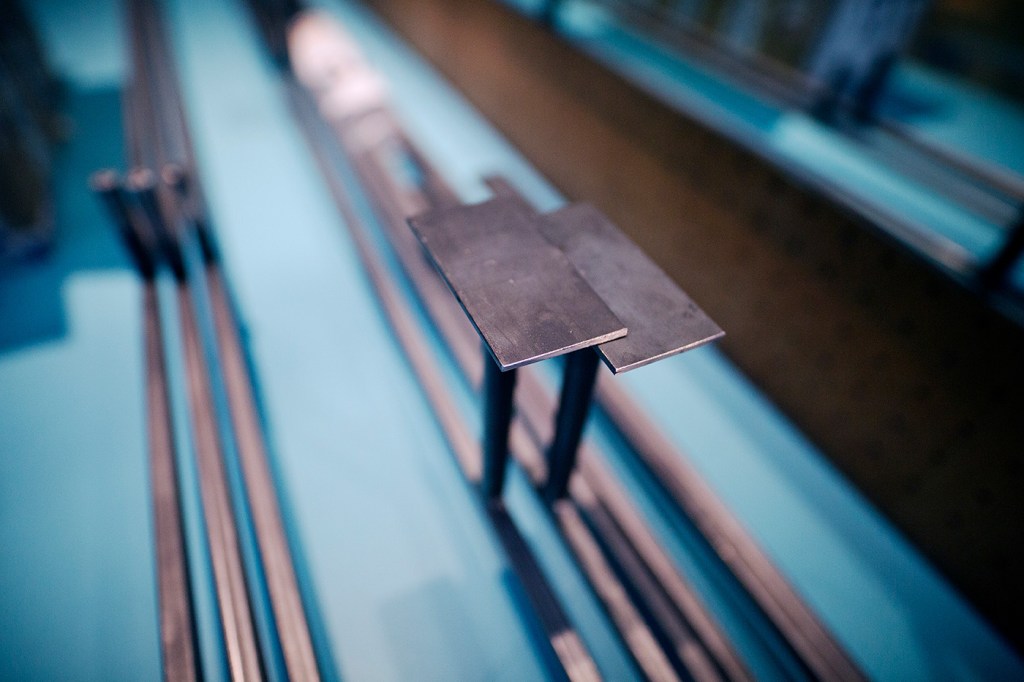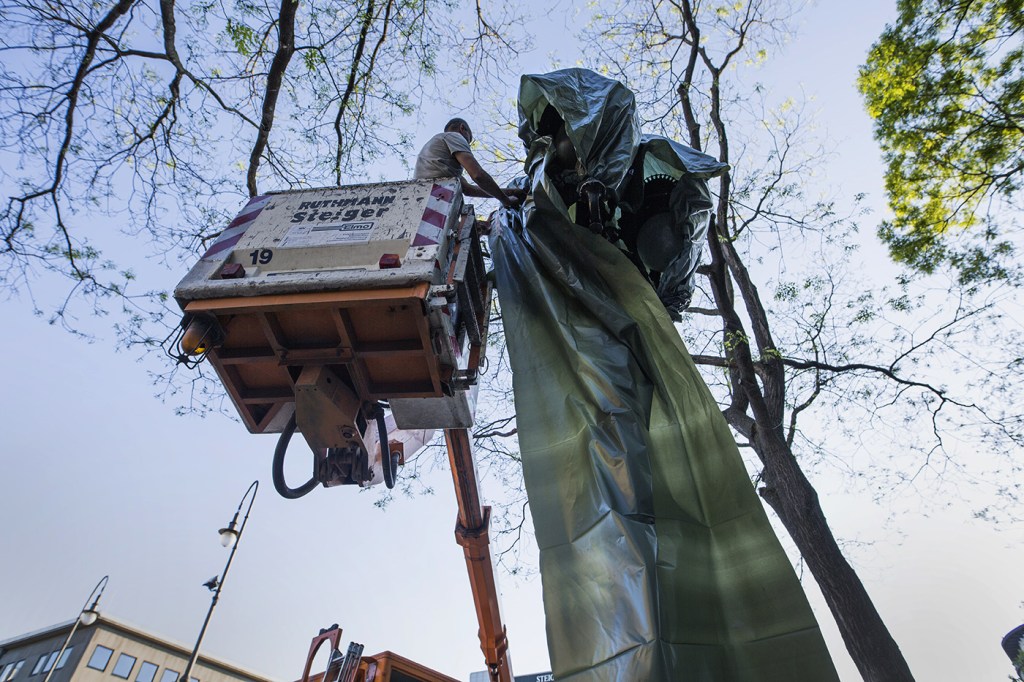 © Esther Mauersberger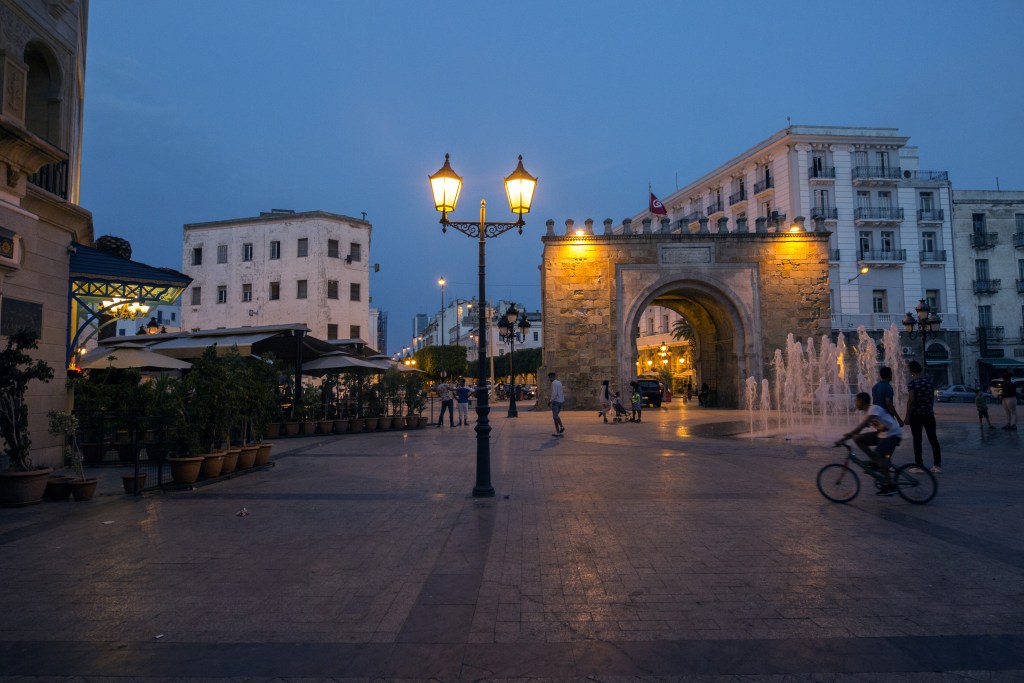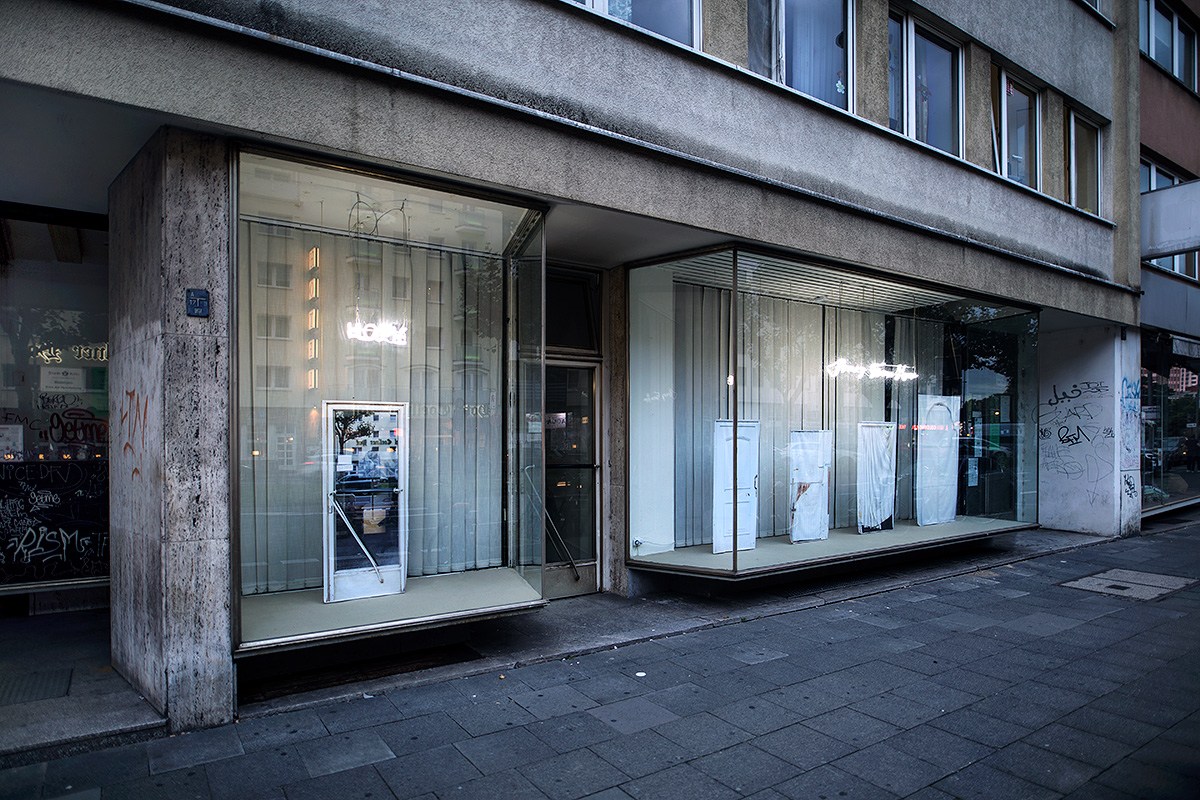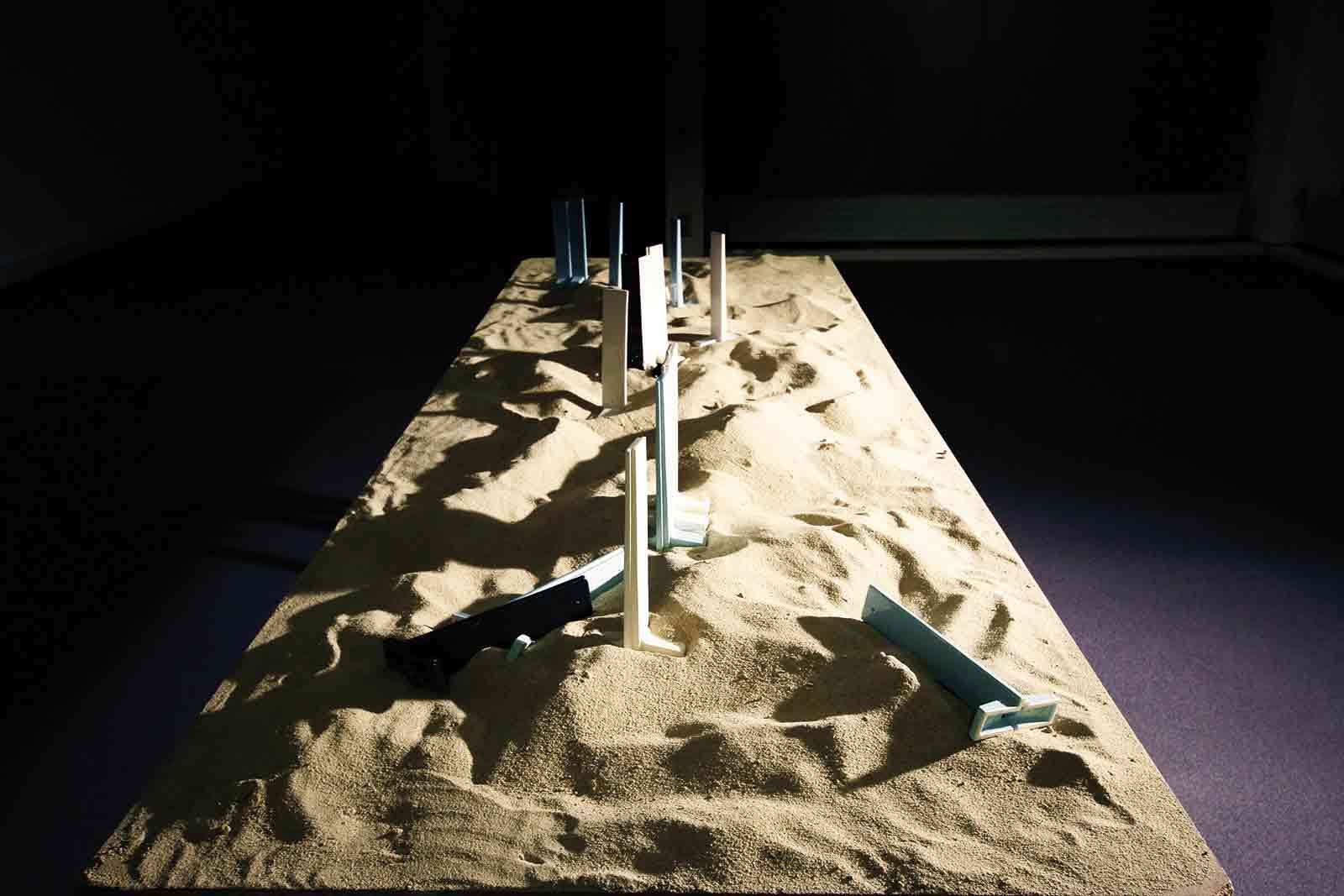 More about Lia's work:
Lia Sáile Editions