Lulu MacDonald
Lulu MacDonald (born 1991, UK) lives and works in Hamburg, Germany. She studied at Slade School of Fine Art and at HFBK Hamburg finishing her studies in 2017.
Selected Exhibitions: The Things Forever Speaking, ArtHouse Jersey, 2021; You Are What You Eat, Mhmm Nuts, Galerie in der Wassermühle Trittau, 2021; If You See Me Weep, Å+ Gallery, Berlin, 2020; Parallel Picnic, Krebs-Kontour, Hamburg, September 2019; Plants And Other Animals, Lulu MacDonald and Franziska Opel, Frise, September 2019; Green, End of Residency Show, Art House Jersey, June 2019; Lower Than A Snakes Belly, Presents Series, Å+ Gallery, Berlin, July 2019; Memories We Never Had, Ame Nue Gallery, April 2019; Being Human, Berni Gallery, Jersey March 2019; Jahresgabe, West Falischerkunstverein, Munster 2018; Prozess, Xpon Gallery, Hamburg 2018; Paper, Snow A Ghost, West Fälischerkunstverein, Münster, 2018; The (accidental) Marks while Making Art, London, 2017; I Carried A Watermelon, Shelf, London, 2017.
© Portrait: Jenny Schäfer
About Lulu's edition for leikela:
THE WOODS FALL SILENT, 6 panel cap, artist design, color wheat, 100% velvet cotton, one size (adjustable), 2021. Certificate of authenticity is included. Photo credit © Miguel Ferraz
In a moment where we are thinking more deeply about our sense of collective responsibility, this playful and ironic edition of printed sun caps by artist and sculptor Lulu MacDonald invites the wearer to relate to nature in a new way.
Instead of holding the environment at arm's length, enjoying all the rights of living as part of the world without shouldering any responsibility for it – this wearable art calls upon us to rather embed ourselves within nature and the processes which govern it.
This edition, entitled 'The Woods Fall Silent', transforms flat images of organic matter into performative, interactive elements to encircle its wearer with nature as a gesture towards closing the gap of accountability between them and their surroundings.
The caps are upholstered with a sand-coloured brushed cotton on the outside, with a single blue raindrop embellished in place of where a logo would normally be. At first glance, the cap seems simply to depict a single morsel of water amidst a barren patch of soil – but it becomes transformed by its being worn out in the world.
On a hot summer's day, as you adjust the cap on your head, perhaps you look up to realise there are verdant leaves growing under its peak – nurtured by the same sunshine you are being shielded from. It's by re-noticing these small wonders and becoming re-acquainted with the weather cycle that we can begin to enmesh and embed ourselves into our habitat.
These elements, like a knowing wink to their wearers, draw attention to the ways in which our lives are so heavily punctuated and manoeuvred by these natural processes. All salad-dressed up, Lulu's pieces of wearable art conjure a performance from the banalities of the everyday. By demanding that you re-evaluate your own stake in the natural world, this edition figures nature as the main character in all of our stories.
Extending a hand to welcome human beings back to the positive impact they can have on the world, this edition asks you to collaborate in the cyclical rhythms of nature – the water cycle, weather cycle and the rewilding of ourselves and our planet.
Text by Martha MacDonald
Edition in progress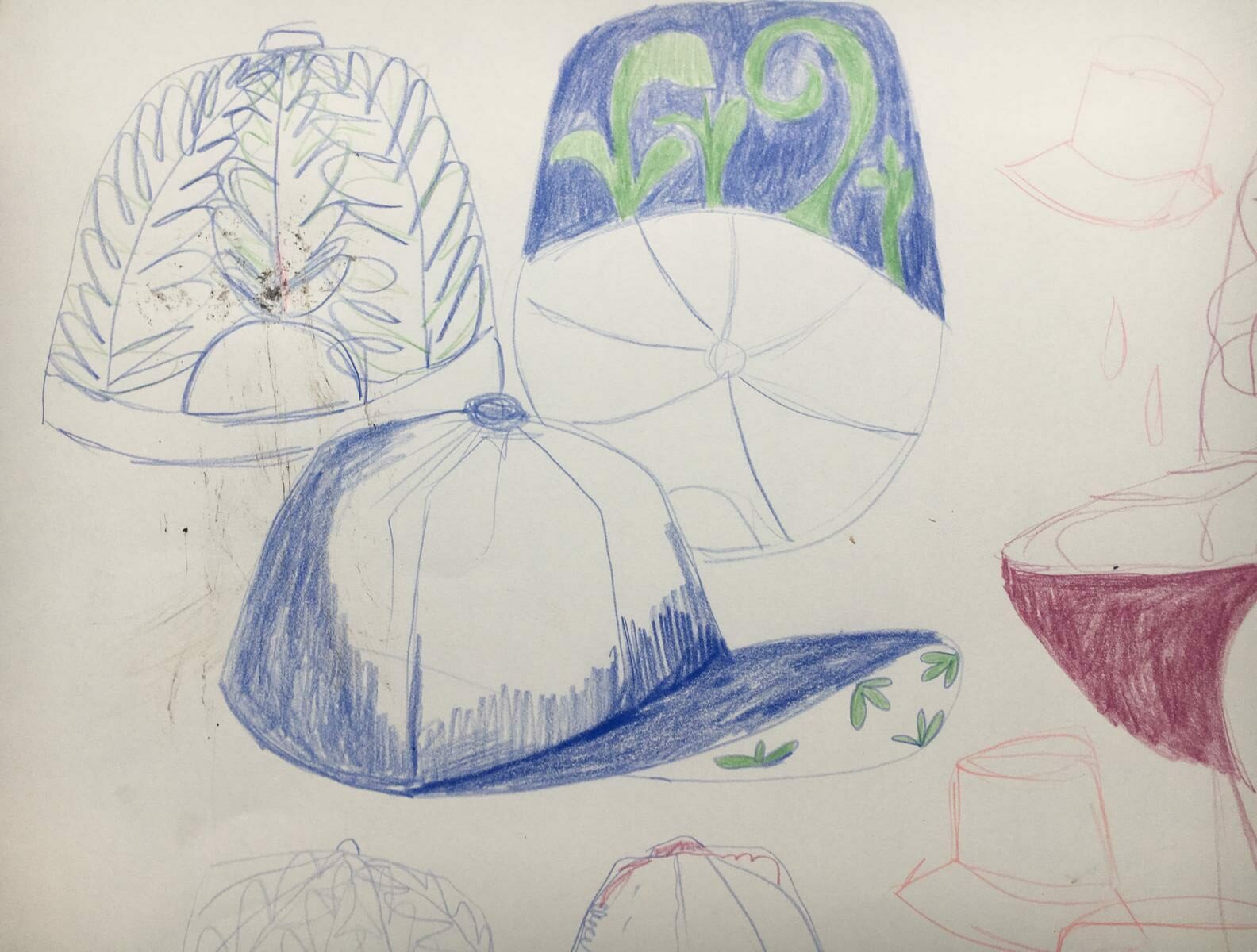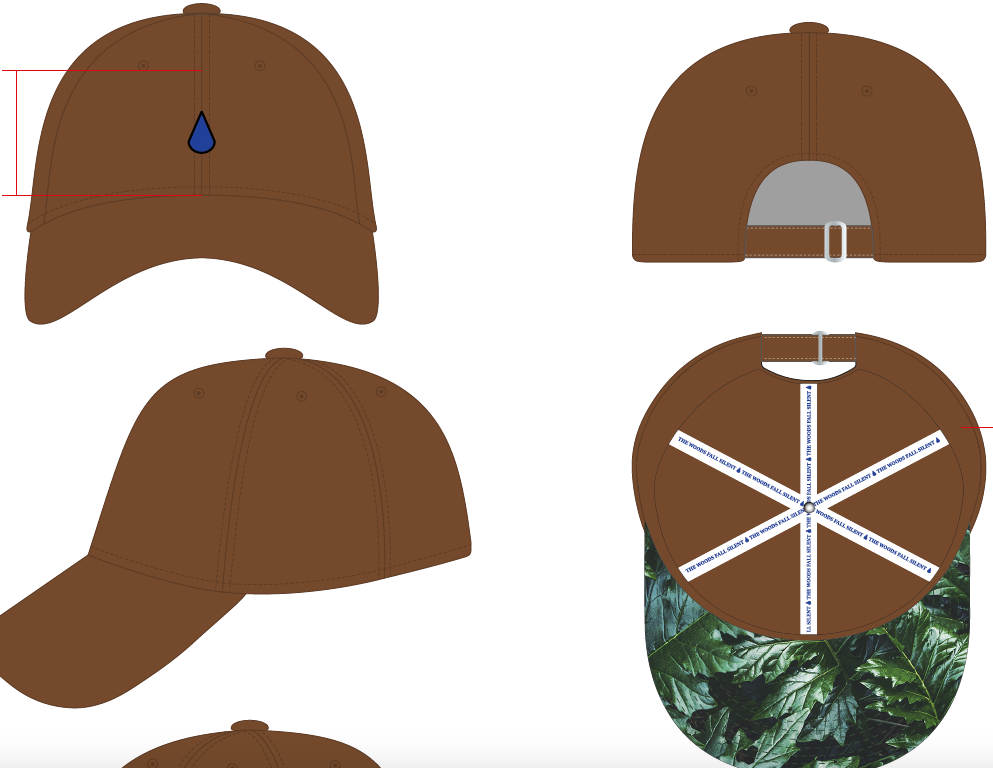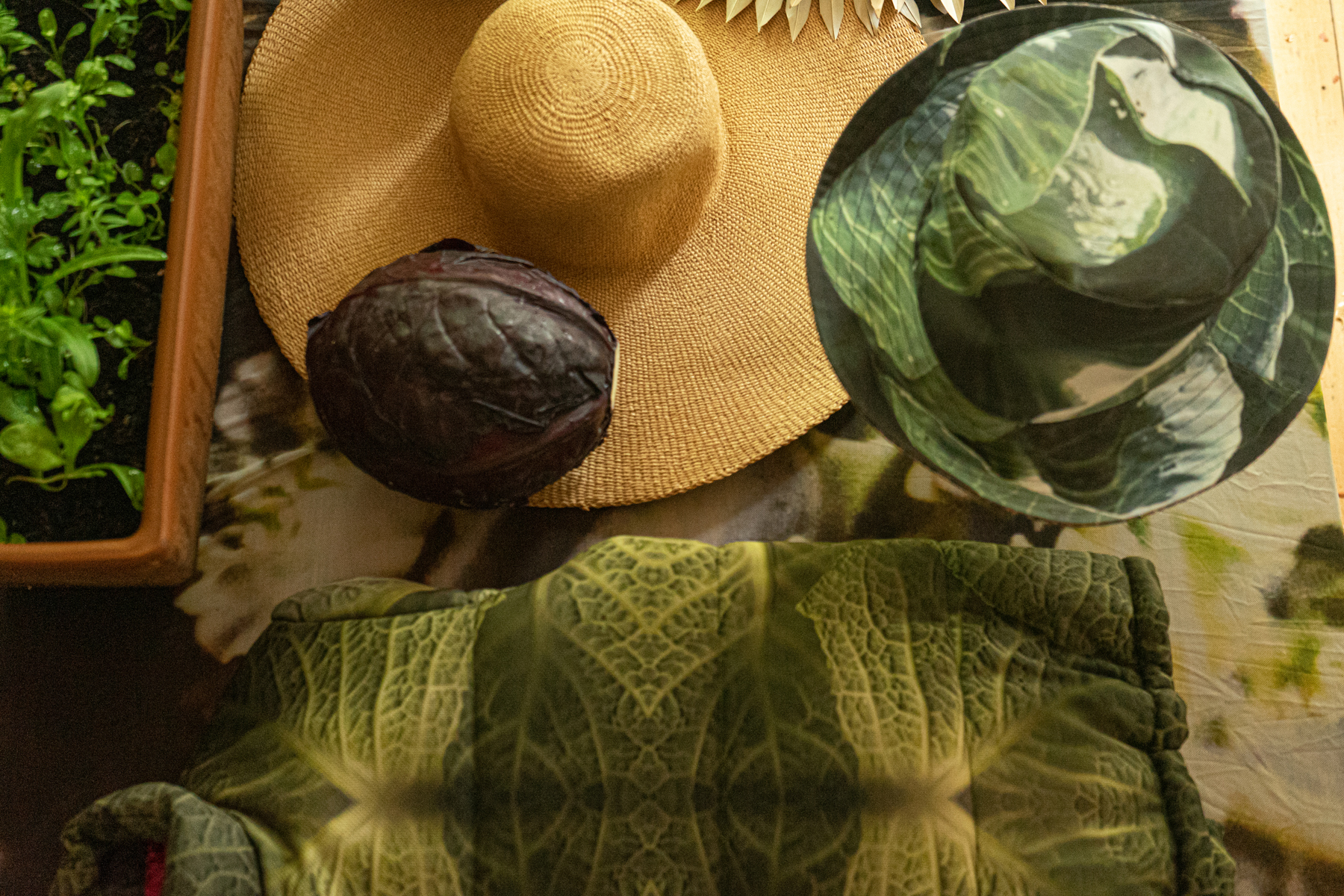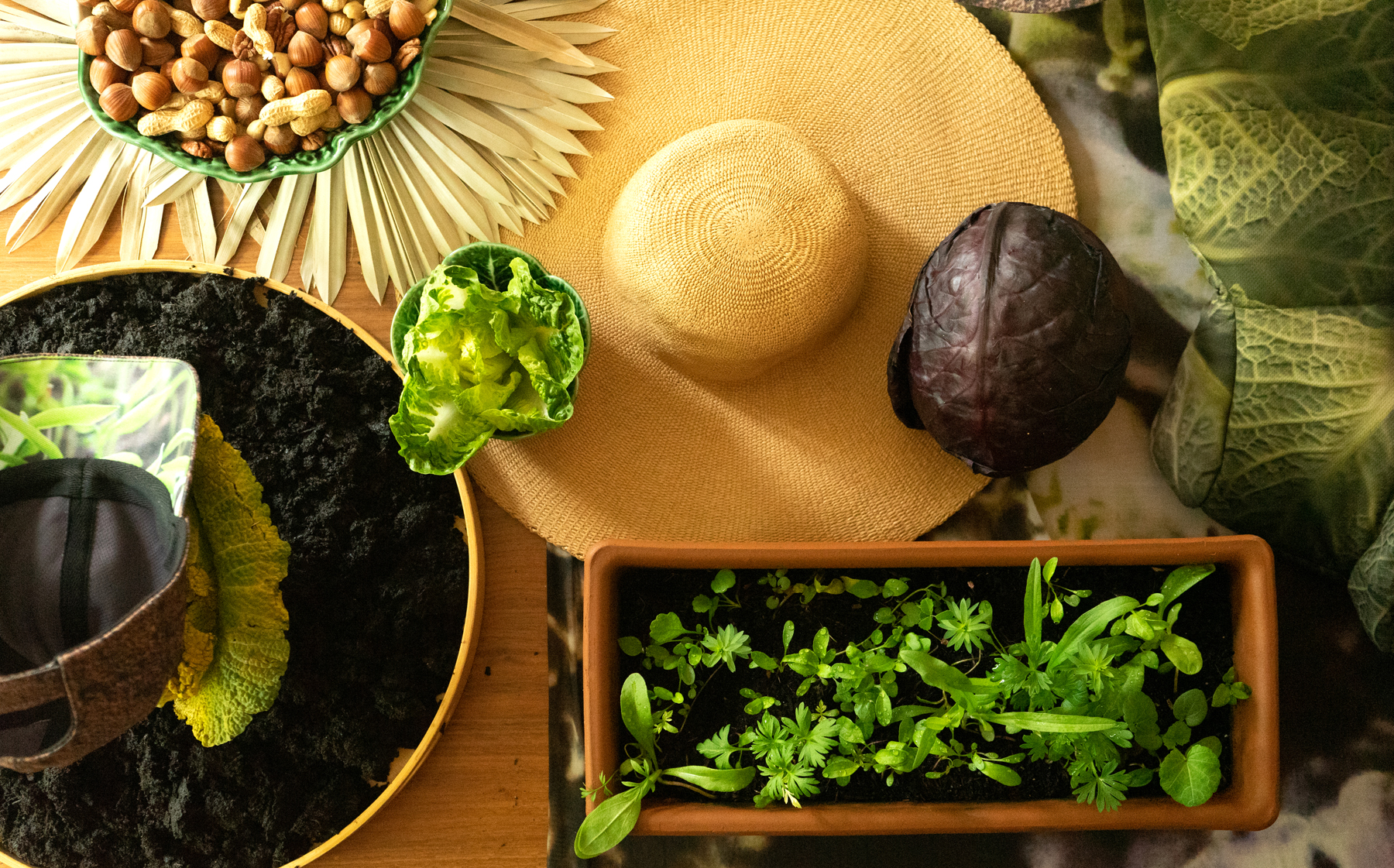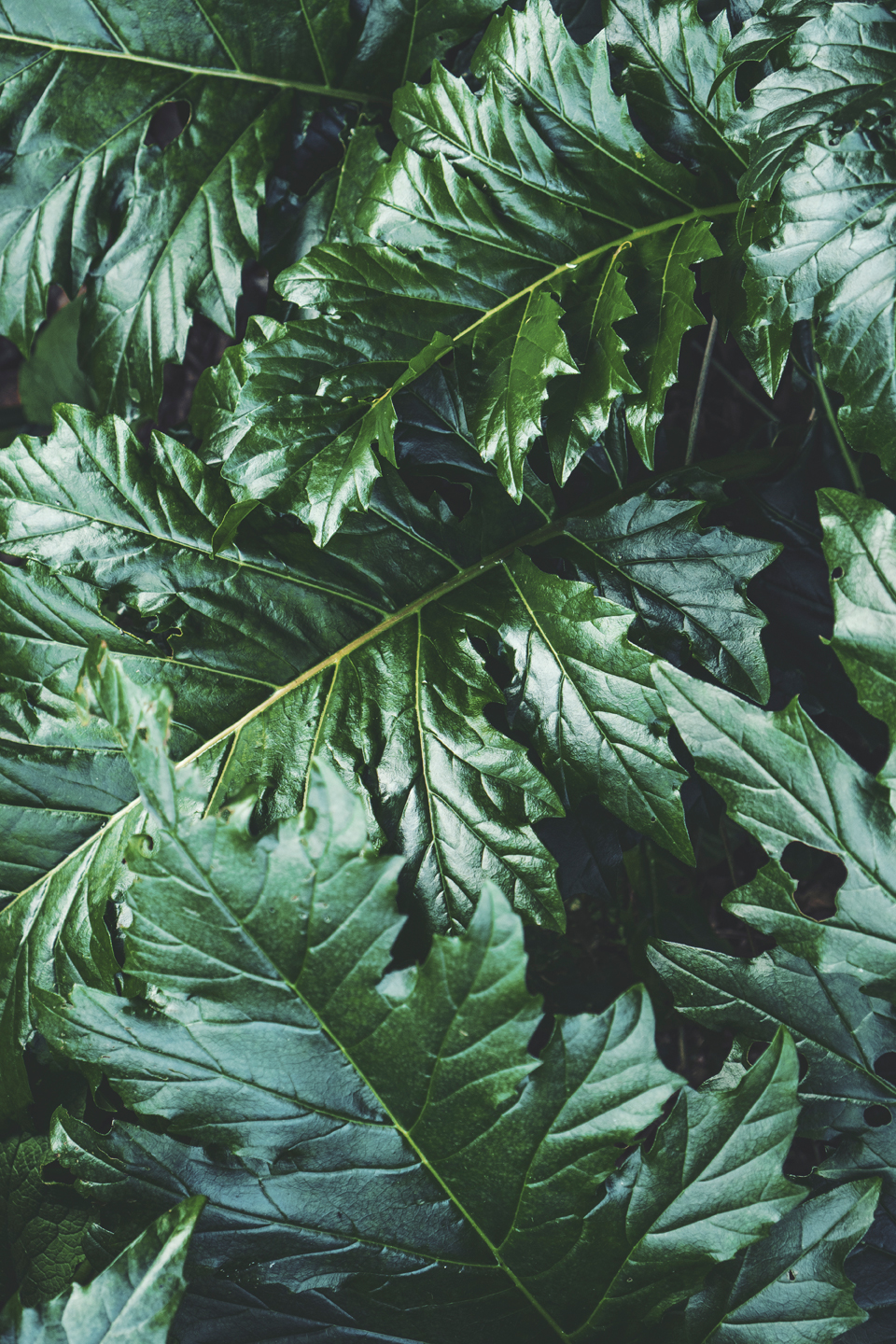 Other works by Lulu MacDonald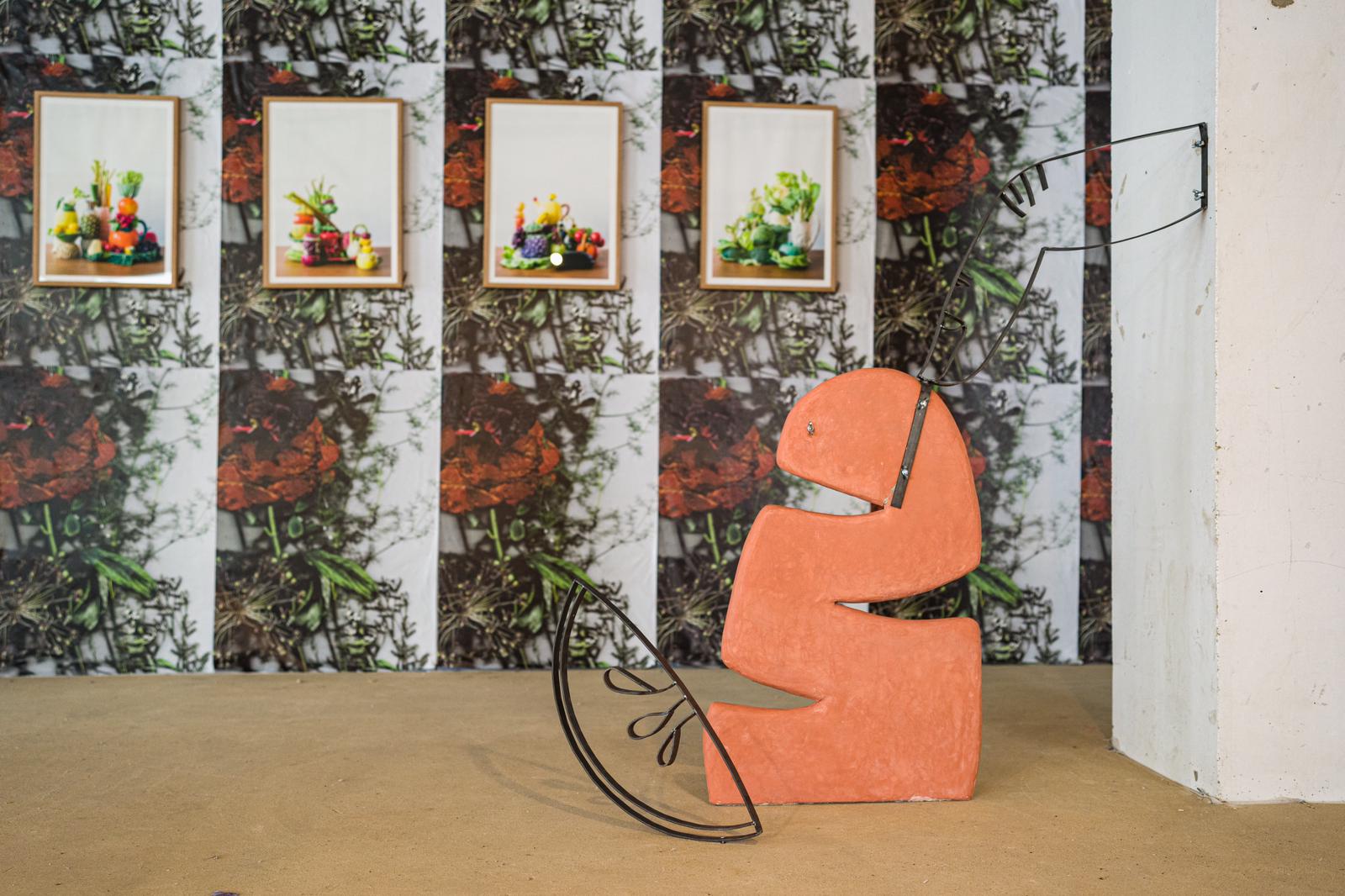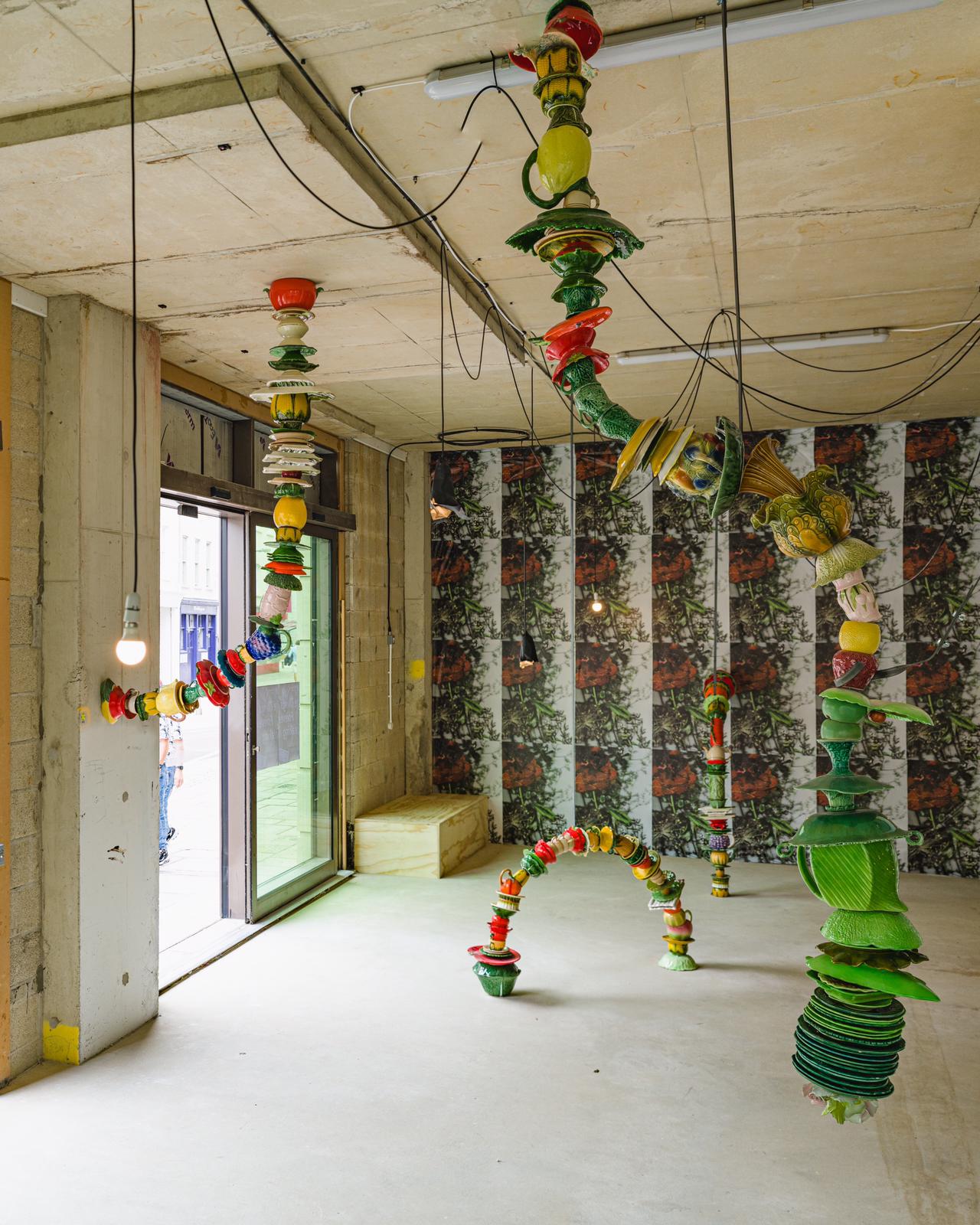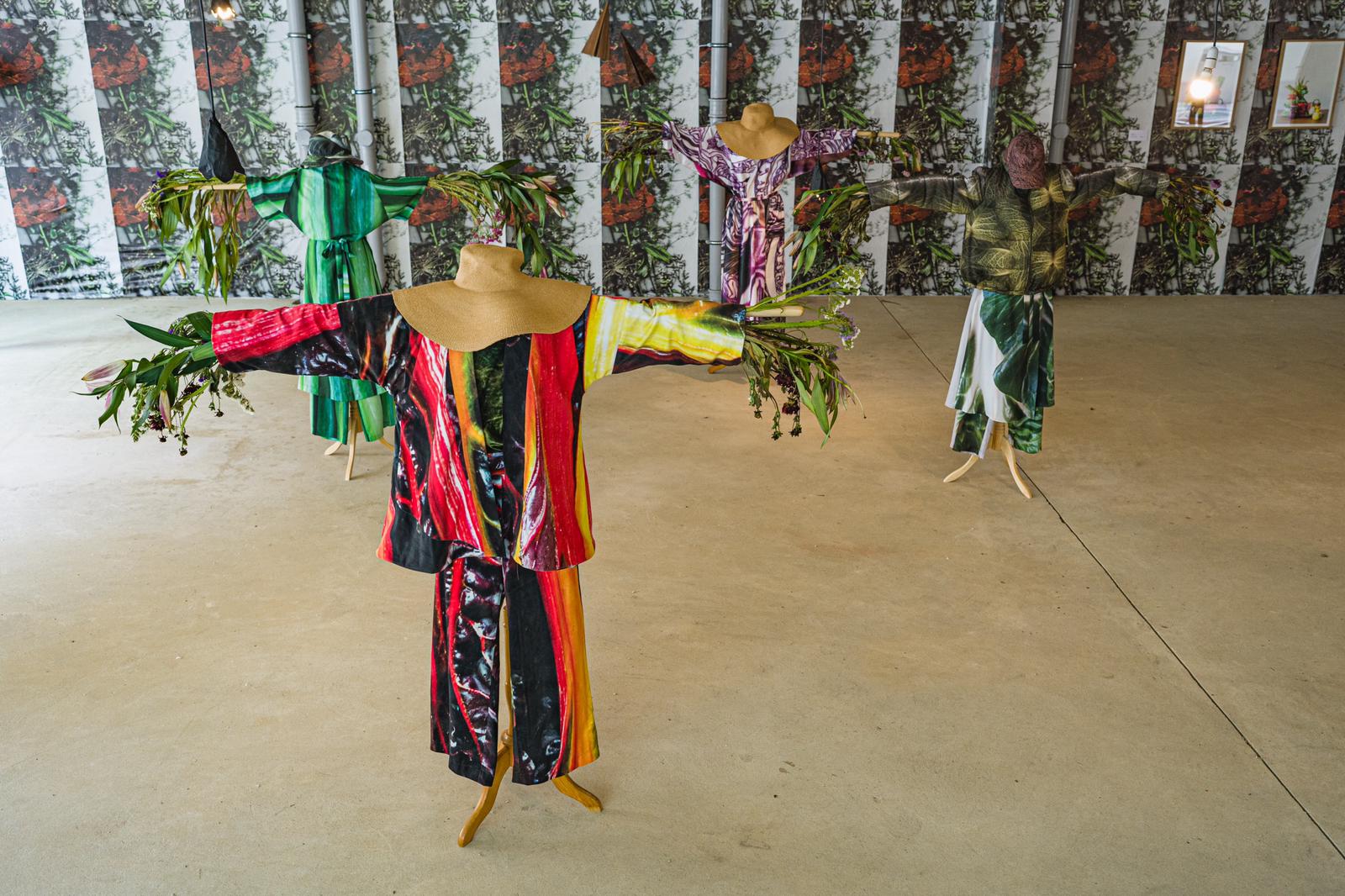 © Todd MacDonald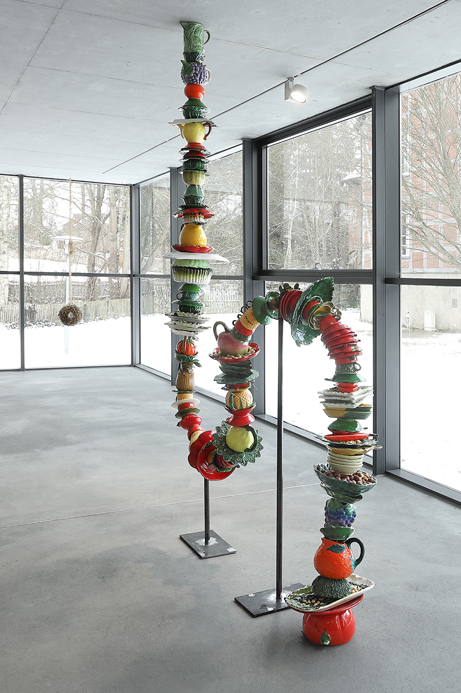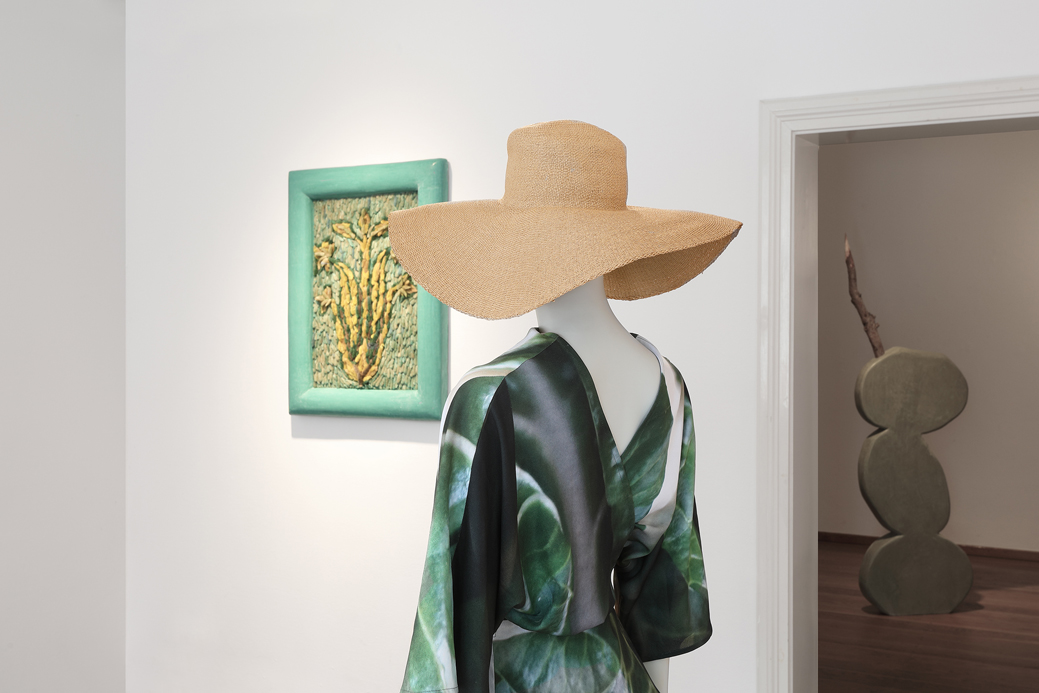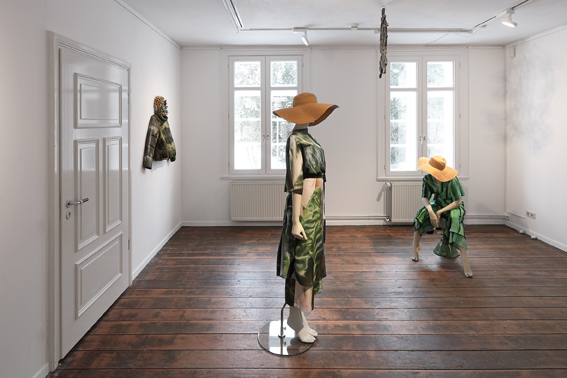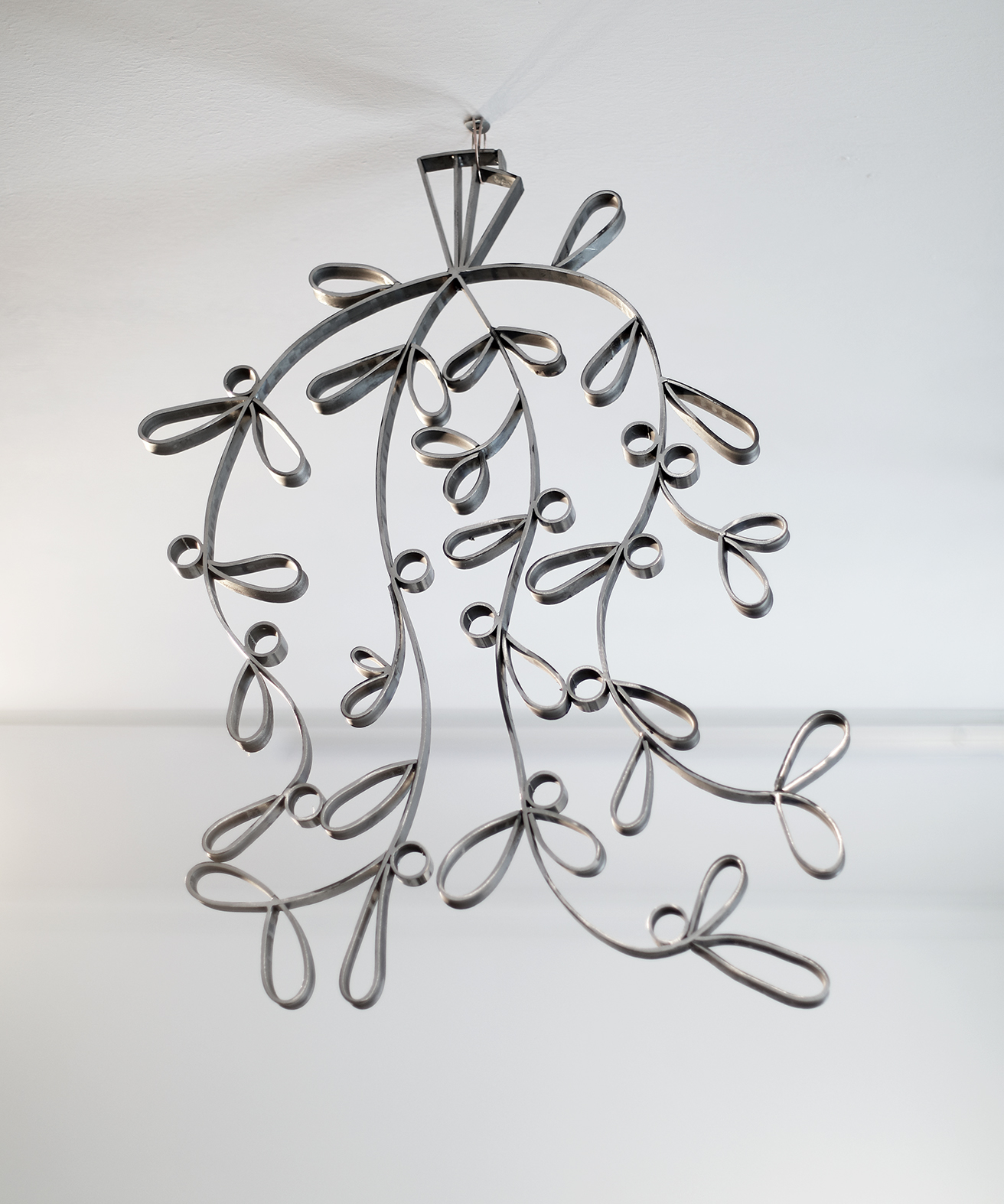 © Sparkassen-Kulturstiftung Stormarn, Installationsansicht "You Are What You Eat, Mhmm Nuts", Foto: Hayo Heye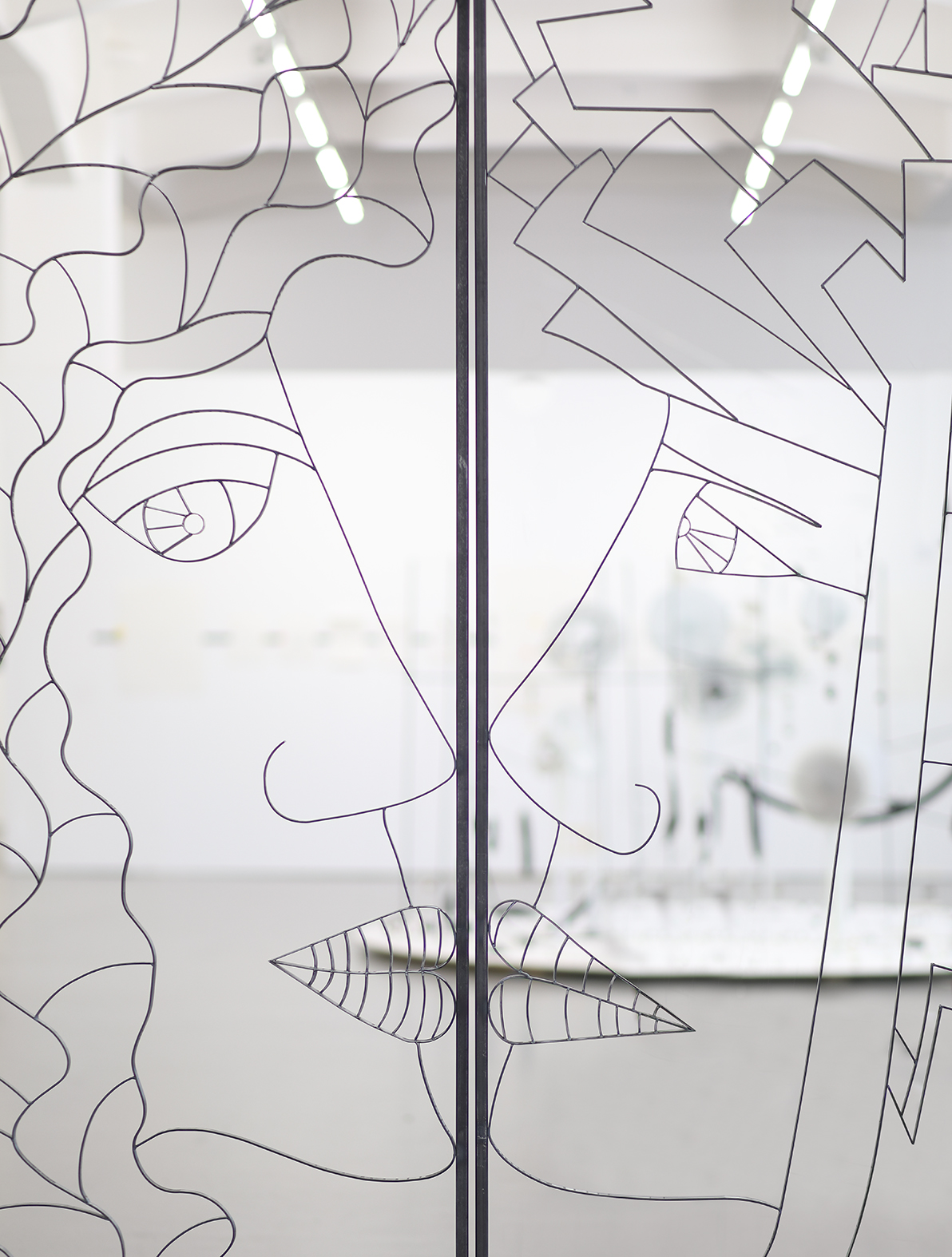 © Hayo Heye
More about Lulu's work:
Lulu MacDonald Editions