Patrick Niemann
Patrick Niemann (born 1976, Bonn) lives and works in Cologne and Berlin, studied at Academy of Fine Arts Münster, Academy of Fine Arts Düsseldorf and in the Master class of Professor Albert Oehlen.
Patrick received the work scholarship Stiftung Kunstfonds / Neustart Kultur / Bonn in 2022, Residence for Art and Theory Gängeviertel e.V. / Hamburg in 2021, Scholarship Amsterdam and Rotterdam, NL / Kunststiftung NRW 2009 -2010, Studio scholarship, Bonner Kunstverein / Bonn 2007-2012, Max Ernst Stipendium / Brühl 2006 and more.
Solo exhibitions (selection): LandEscape, MOM / Hamburg 2021, Plädoyer für sensible Riesen, PMG Pantaleons Muehlengasse / Cologne 2018, Erleuchtung, DD55 Gallery / Cologne 2018, Patrick Niemann / Drawings, Arp Museum Bahnhof Rolandseck / Interieur no.253 2017, Kontinuitaet der Diskontinuitaet, PMG Pantaleons Muehlengasse / Cologne 2016, Farewell to the illusory world, DD55 Gallery / Cologne 2016, TOTALE 10, Maschinenhaus / Zeche Carl / Essen 2013 and more.
Group exhibitions (selection): RUN THE LINE, Galerie oqbo / Berlin 2022, ULTRAVIOLET, La Felce / Cologne 2022, With a little Help from my friends, Galerie Susanne Neuerburg / Hennef 2021, Intersection, Feldbusch Wiesner Rudolph / Berlin 2020, avanti – 10 Jahre Jagla Ausstellungsraum, Michael Horbach Stiftung / Cologne 2019, Die Grosse Museum, Kunstpalast / Düsseldorf 2019, If this be not I, Galerie Sandra Buergel / Berlin 2017, Batman Elektronik, Galerie Mikael Andersen / Berlin 2013, Missliche Lagen, Jagla Ausstellungsraum / Cologne 2013, Where were you when it happened, Berthold Pott Galerie / Cologne 2012, Blicke Ausradieren, Maschinenhaus / Zeche Carl / Essen 2010, C`est bien fait, Truebenbach Galerie / Cologne 2009, Black Hole/Cube, F.A.K. Förderverein Aktuelle Kunst e.V. / Münster 2008, Neue Probleme, Gallery Jonas Kleerup / Stockholm 2007, 6e Biennale internationale de Gravure Liege, MAMAC Musée d'Art Moderne et d'Art Contemporain / Liège 2007, Grafische Sammlung der Kunstakademie Münster, Eskisehir 2005, XIV Internationale Grafik – Triennale, Kunstverein zu Frechen e.V. / Frechen 2005, Alles in Allem, Museum Abtei / Liesborn 2005 and more.
About Patrick's edition for leikela
Out of the Dark – Into the Light, limited edition with a three-color risography print in yellow, purple, black on meta paper extrarough warmwhite, 175 g/m², edition of 18 + 2 AP, 42 x 29,7 cm, hand signed, dated and numbered, 2022.
Photo credit © Courtesy of the artist
Edition in progress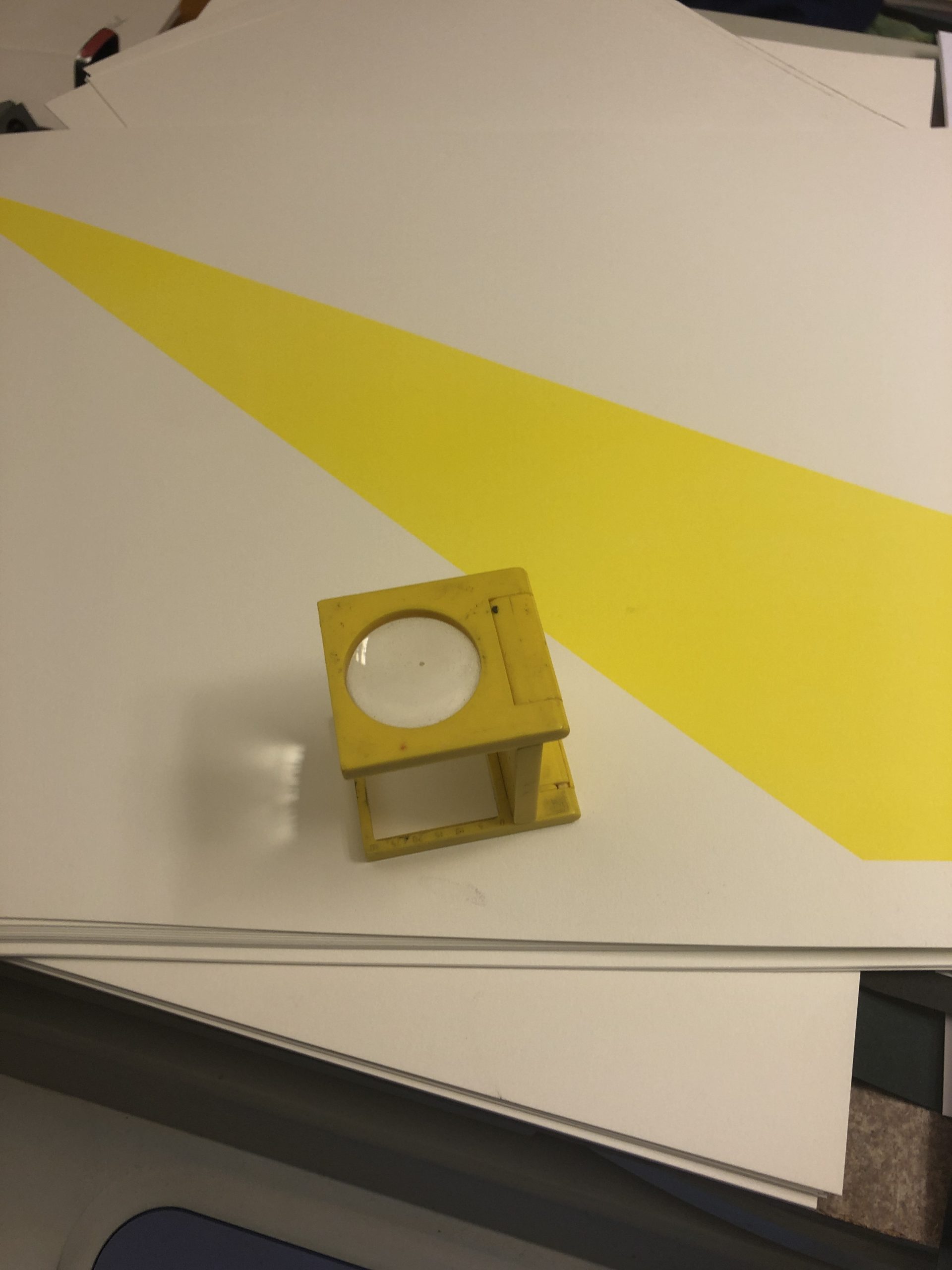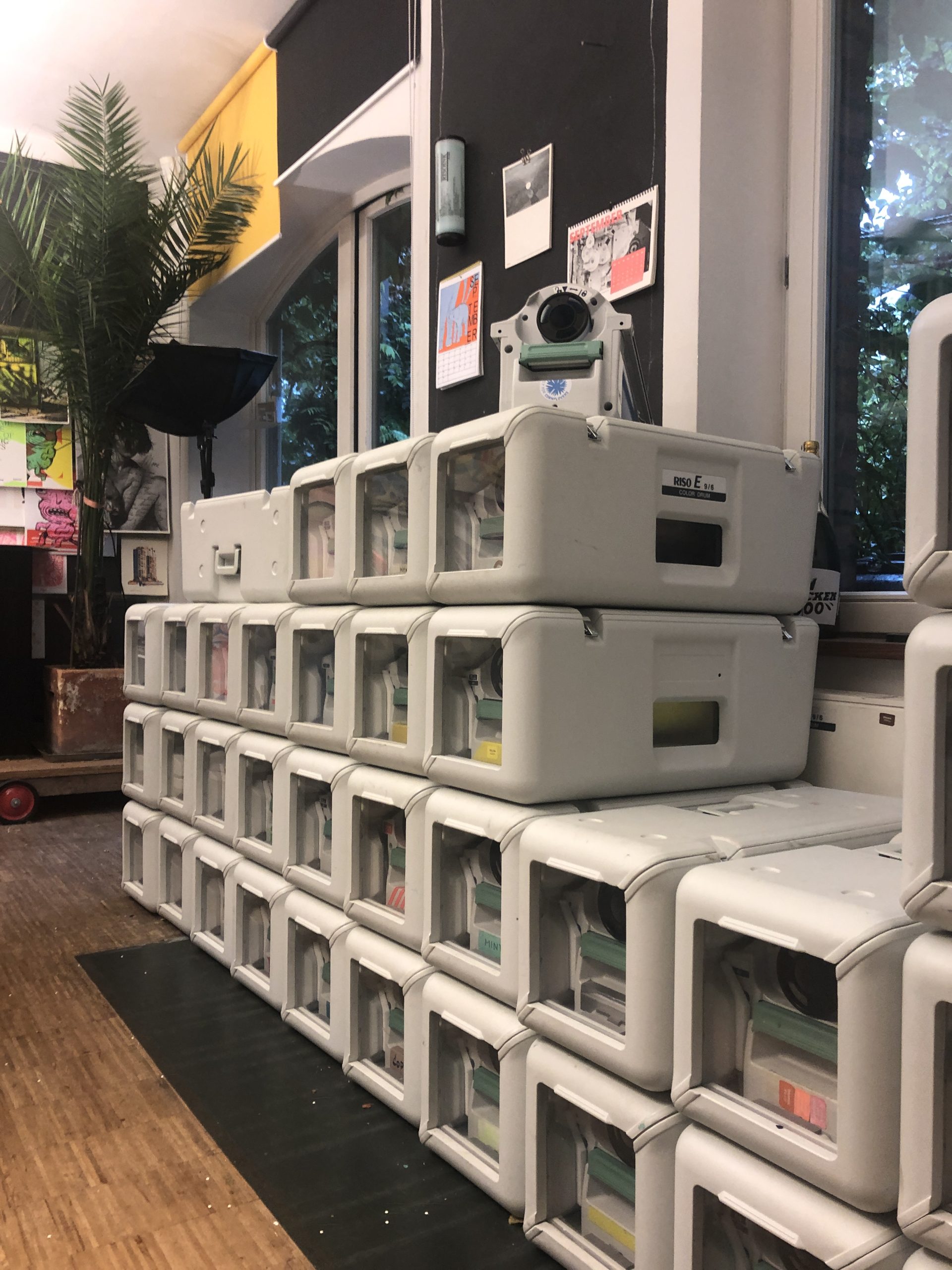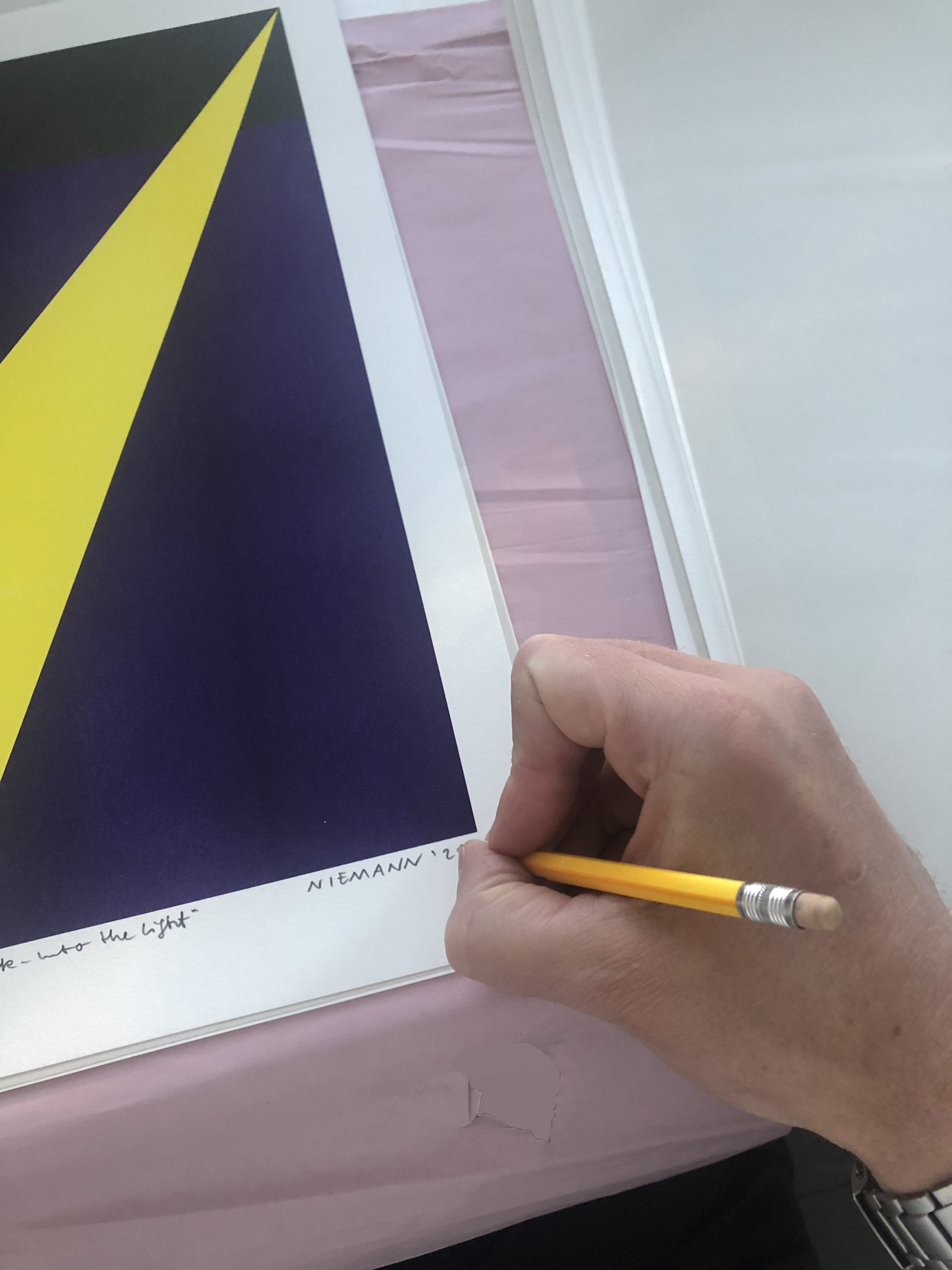 Other works by Patrick Niemann
LandEscapes/Nightscapes
The LandEscapes/Nightscapes series deals with human, emptiness, space and escape: fictional, imaginary landscapes of brightly colored, homogeneous color surfaces, minimal, deserted, luminous landscapes; meticulously painted, almost advertising-like color combinations, as if broken by disruptors, scream for attention. Mountain, road, sun and horizon are clearly outlined like signs in traffic. The power of the images is reduced to flat, opaque, pure layers of color, which in their sharp delineation of the edges are reminiscent of pictograms on screens. Through areas of color, the clash and pastosity of color, a line is created. It is about the idea of a space that leaves enough room for interpretation, to dwell in the landscapes or to think them further, the possibility of a utopia that suggests a new landscape image.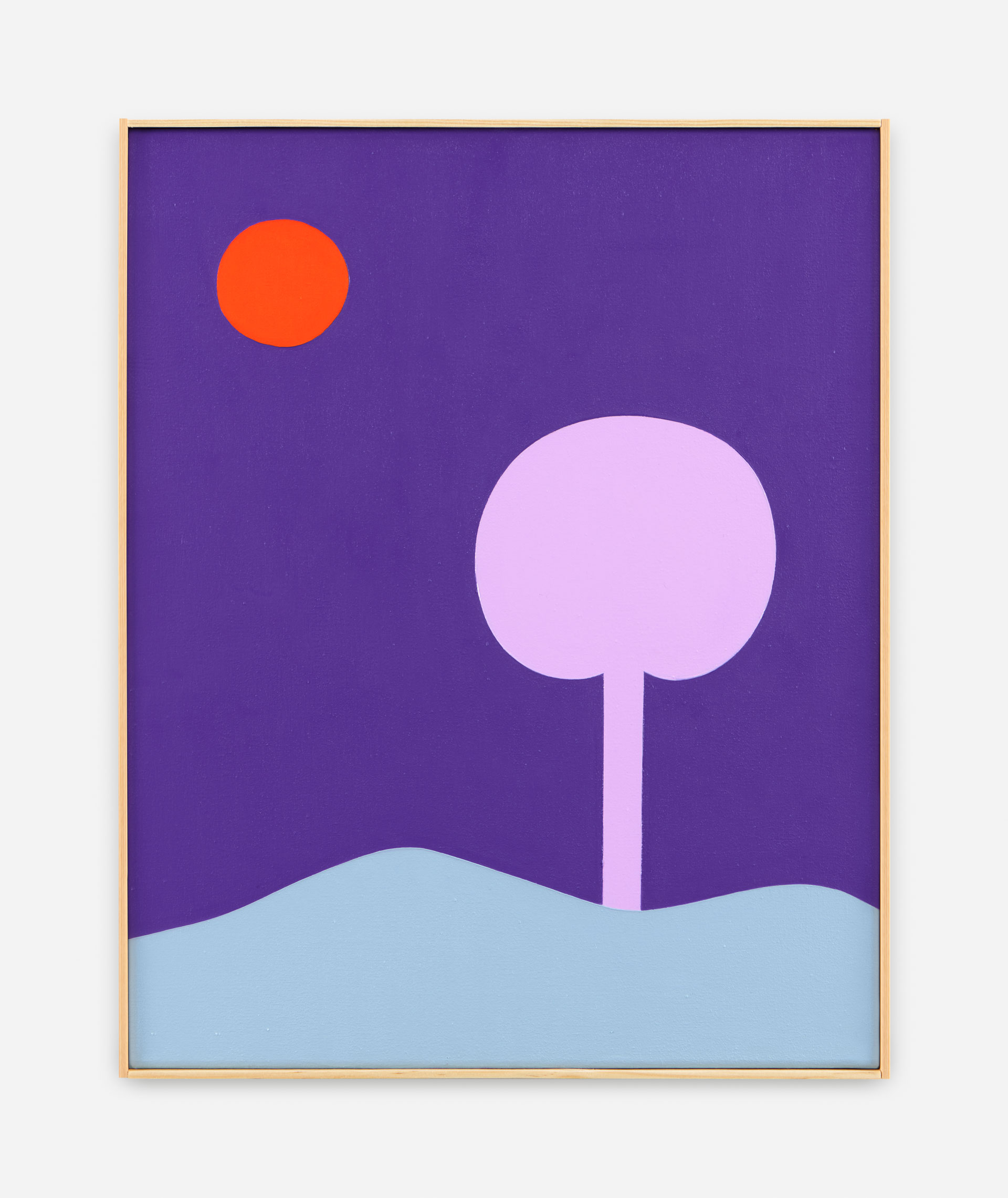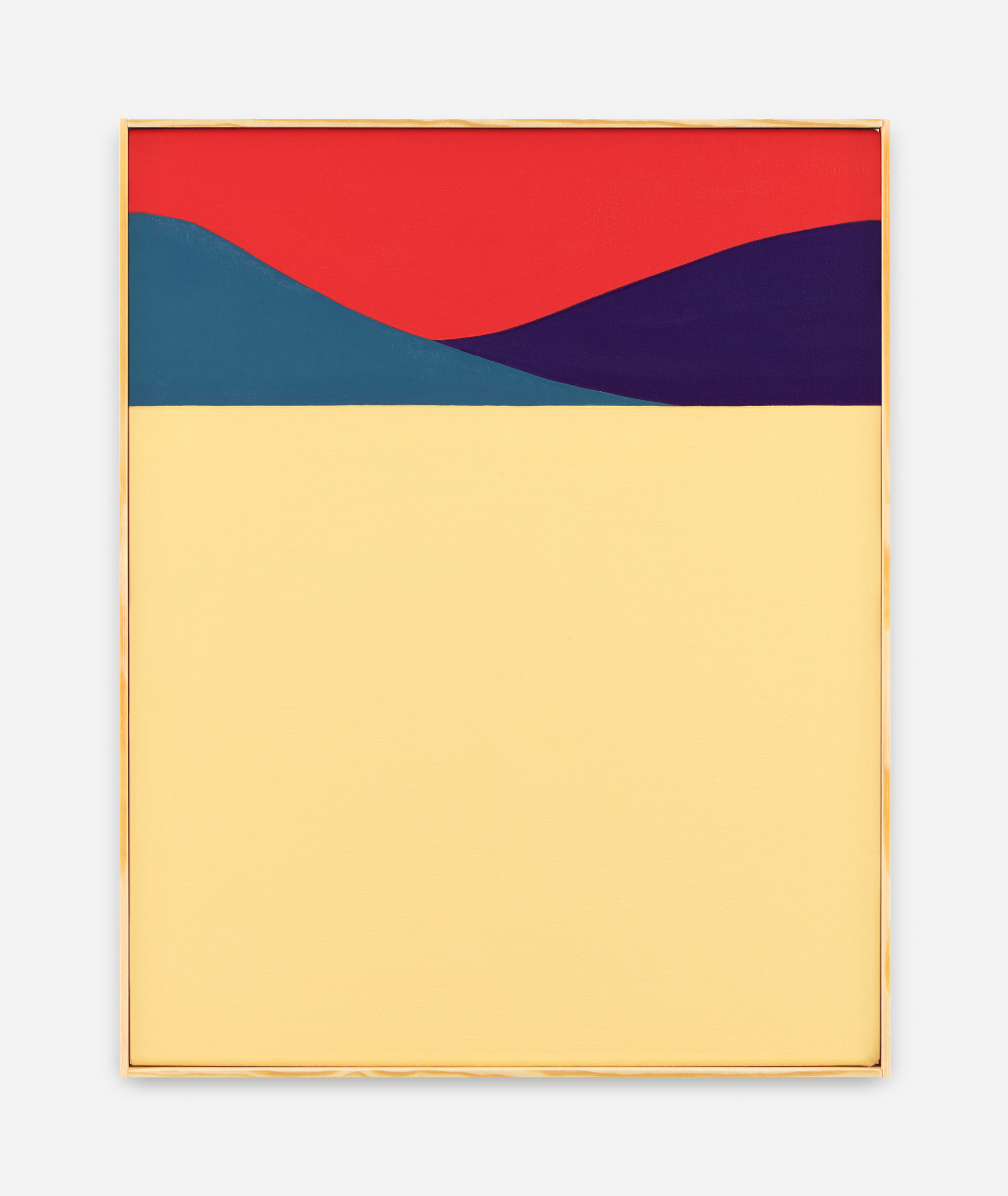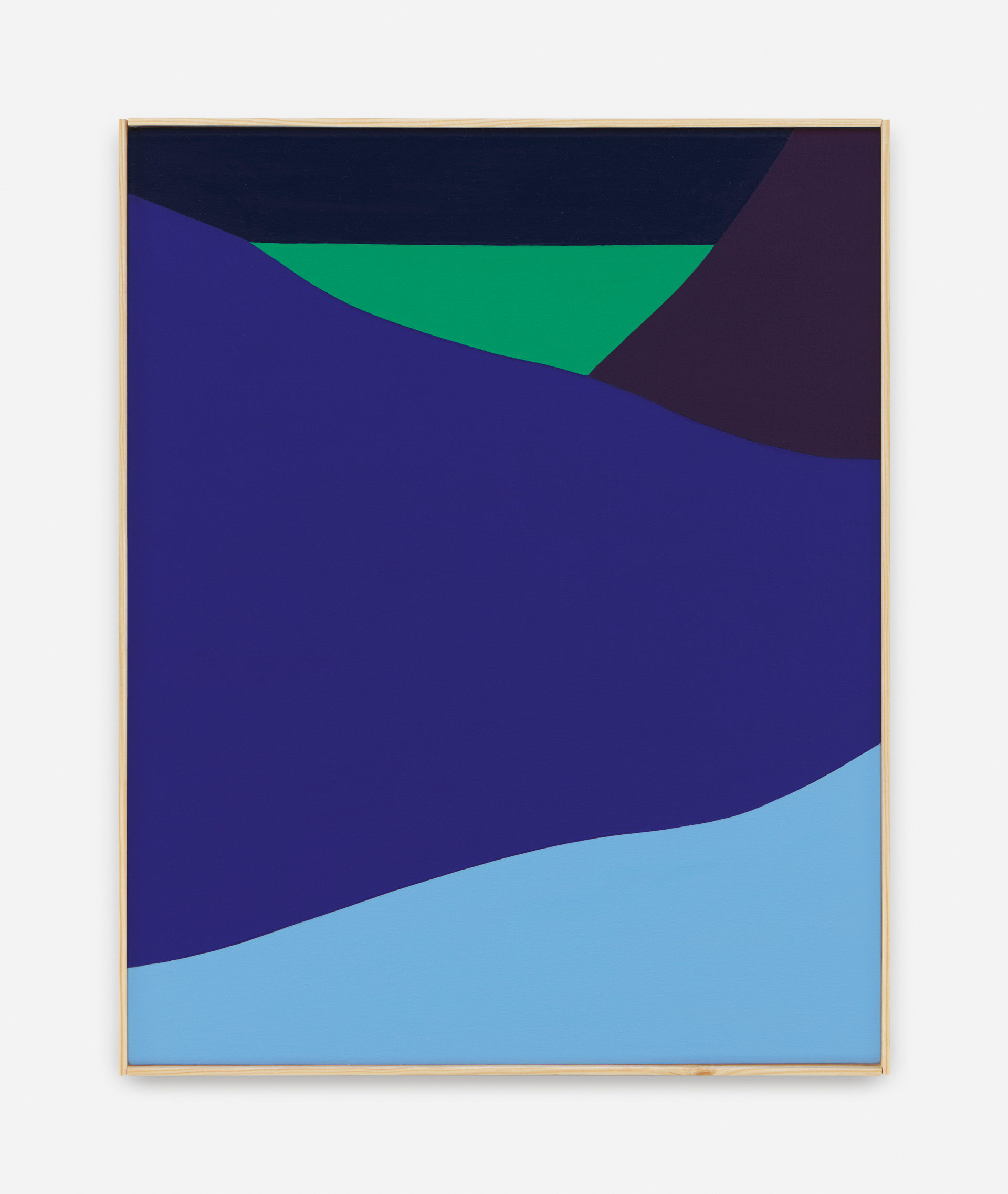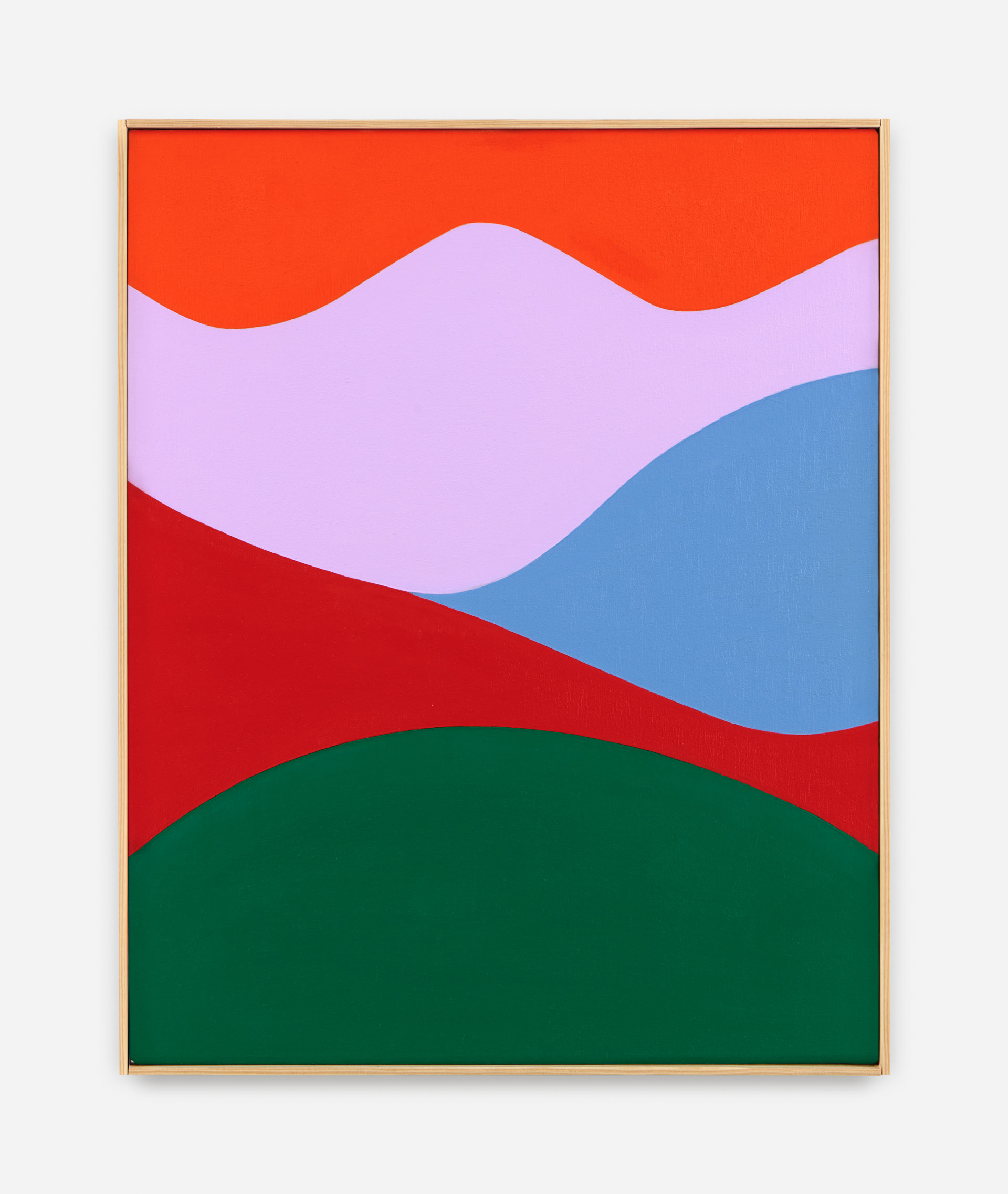 © Mareike Tocha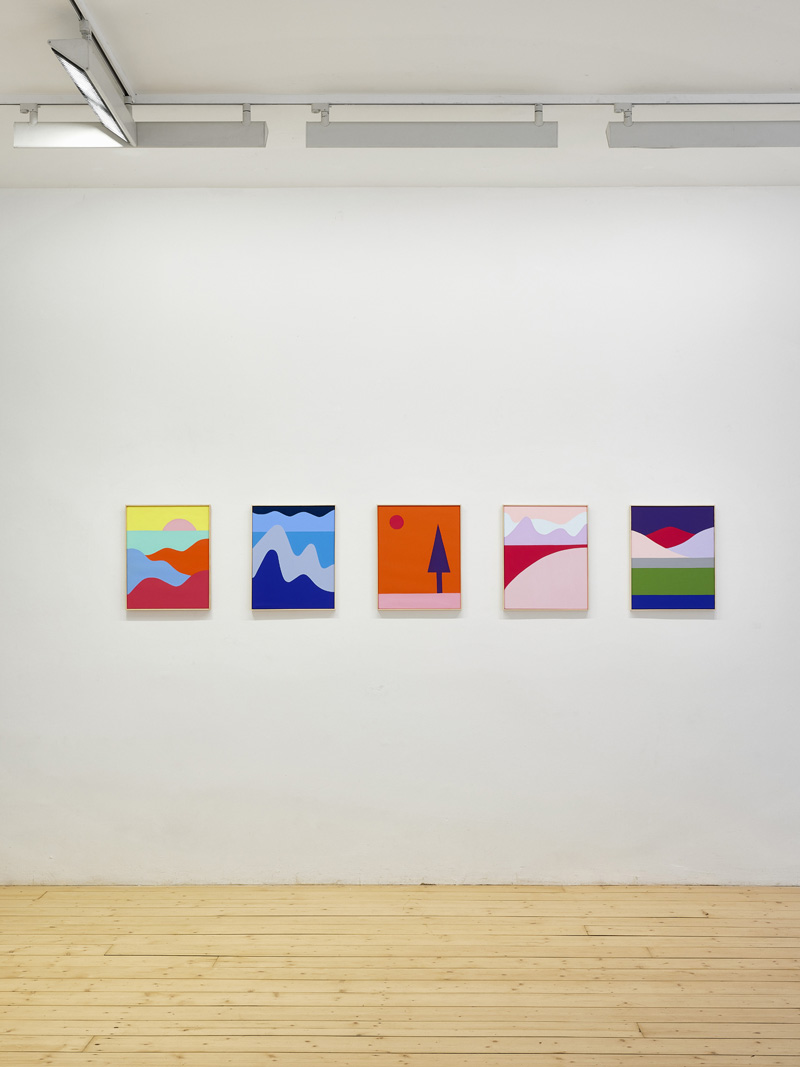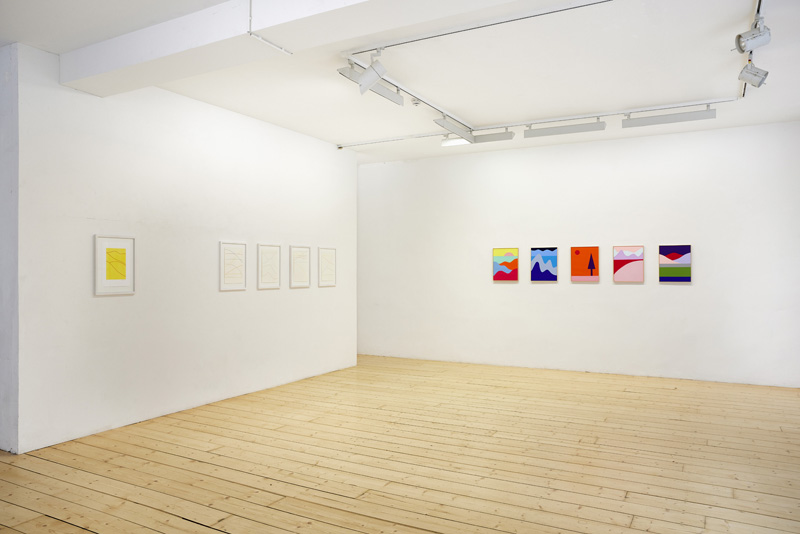 © Robert Schlossnickel
More about Patrick's work:
Patrick Niemann Editions