Philip Emde
Philip Emde (born 1976 in Mannheim) is a contemporary artist living and working in Cologne and Neustadt an der Weinstrasse. He graduated in Illustration and Design from the University of Applied Sciences in Hamburg under Prof. Anke Feuchtenberger, Prof. Ellen Sturm and Prof. Jovica Veljovic. Philip received the Rainer-Funke-Price in 2018, the Joseph und Anna Fassbender Award in 2012 and Balmoral New York Scholarship in collaboration with Residency Unlimited, New York in 2013. He was artist in residency at St. Moritz Art Acadamy, St. Moritz, Switzerland in 2014.
Philip is represented by Ruttkowski;68 gallery in Cologne. His work has been included in many shows at galleries and museums including Ruttkowski;68 Cologne and Paris; Büro für Brauchbarkeit, Cologne; Gallery Chu, Cologne; Gallery Bruehl, Bruehl; Nina Sagt gallery, Duesseldorf; Gallery Muelhaupt, Cologne; the Horst Janssen Museum, Oldenburg; Staedtische Galerie Mannheim; Villa Böhm, Kunstverein NW, Neustadt/Weinstraße; Kunstverein Ludwigshafen, Ludwigshafen am Rhein; Rooster gallery NYC, New York and Cuchifritos Gallery + Project Space, New York, among others.
About Philip's edition for leikela:
.HOME..
Knitted blanket, merino wool-acrylic blend, edition of 33, 190 x 155cm, 2020. Certificate of authenticity is included.
There is something about the visual perception of textiles that makes us think we know exactly how they feel. We've experienced the haptic qualities of these various fabrics and fibers so many times and on every inch of our bodies, the specific feel of each one is transported just by the sight of them. So, it makes sense to reflect on questions concerning sensory perception by using a textile rendering of a drawing, as artist Philip Emde does in his edition ".HOME..".
The knitted blanket shows an assemblage of Steiff stuffed animals, more specifically, the dog model "Hasso" and "Mopsy". The drawing is produced using a special technique, called "monotype." Instead of using conventional silk-screen printing – where an image is transferred onto a screen using photo sensitive emulsion and UV-light – Emde draws directly onto the ink-saturated screen, producing a unique object. Yet why even bother using a screen if the result is not going to be reproducible anyway? There is a certain sense of absurdity in creating something unique by using the printing technology most connected to artwork of multiple editions. Correspondingly, the gestural quality of drawing, closely linked to the often conjured phantasm of the artistic genius, is subversively undermined when executed in knitting, slowly and repetitively, stitch by stitch, line by line.
The drawing itself takes us to "Emdiland" – a land populated by a collection of Steiff stuffed animals, occupying shelves, chairs, the floor, the walls. They seem to creep into every last corner of the space, hanging out in little groups, each one imbued with its own set of memories. One can imagine the nostalgia their former owners may have felt when parting with them on Ebay. Back when they were kids, the Steiff animal was a companion, a friend, and a way of exploring the mysterious world surrounding them. Philip Emde's drawings show various arrangements of the stuffed animals in his studio, positioning and re-positioning his collection and re-evaluating the relations between them and their surroundings. In ".HOME.." the artist imitates and appropriates children's strategies of comprehending their surroundings, and in the process he investigates and analyzes those strategies. The result is a playful examination of questions concerning both personal and collective memories, childhood and youth culture, perception and imagination.
Text by Magda Grüner
Work in progress impressions:
"Screendrawing", a unique screenprinting technique mixing drawing/painting invented by Handsiebdruckerei Berlin. One of these monotypes from 2018 is the template for Philip's edition .HOME..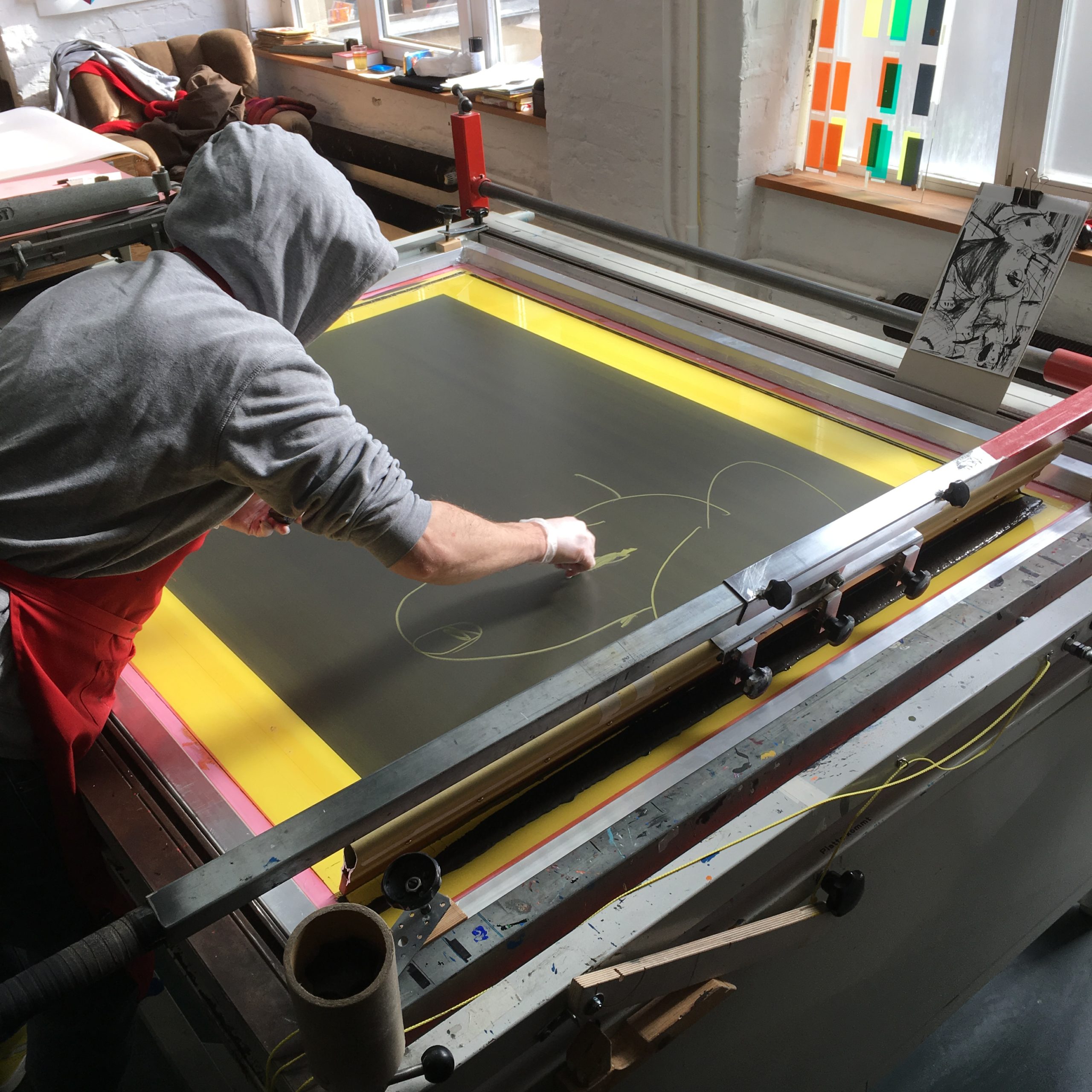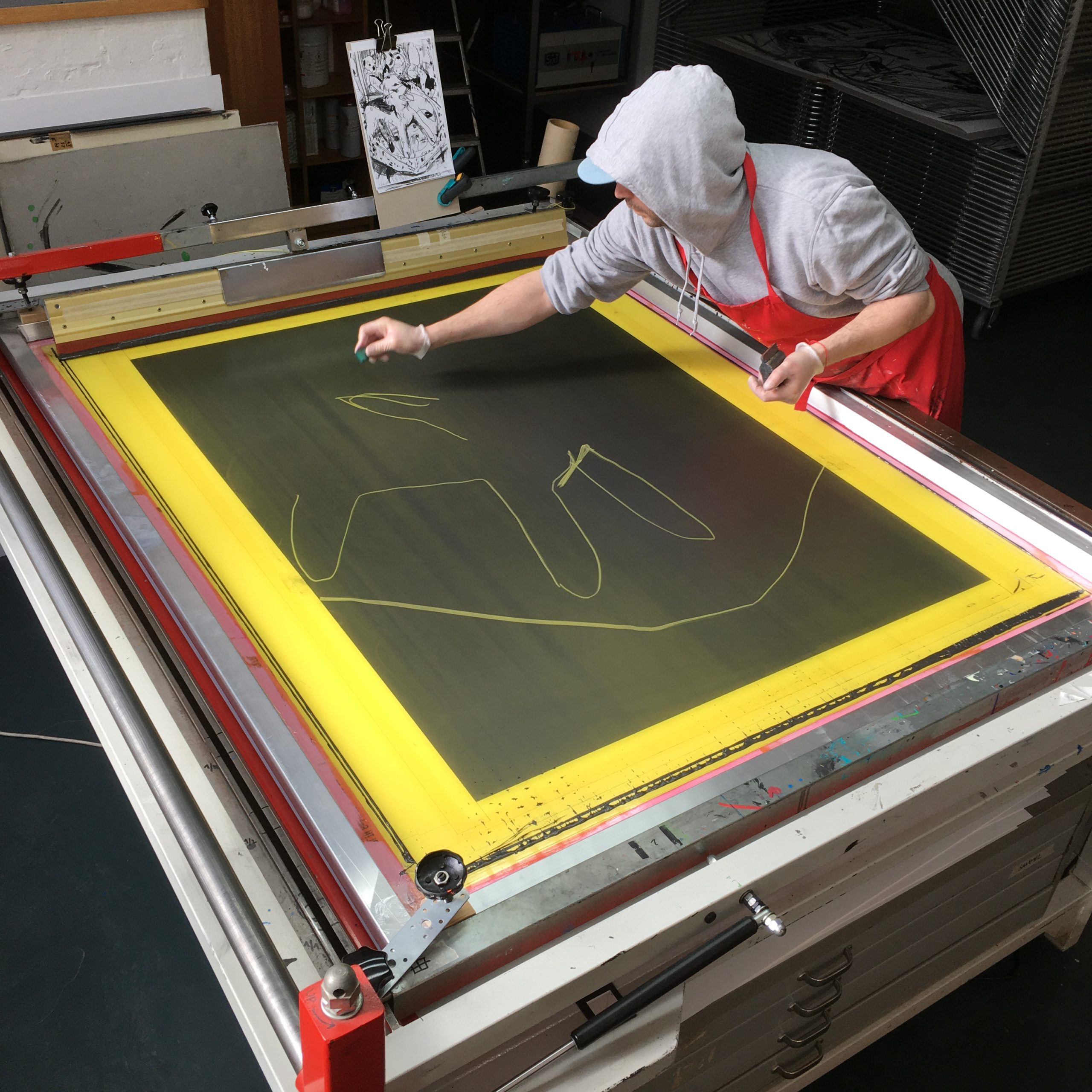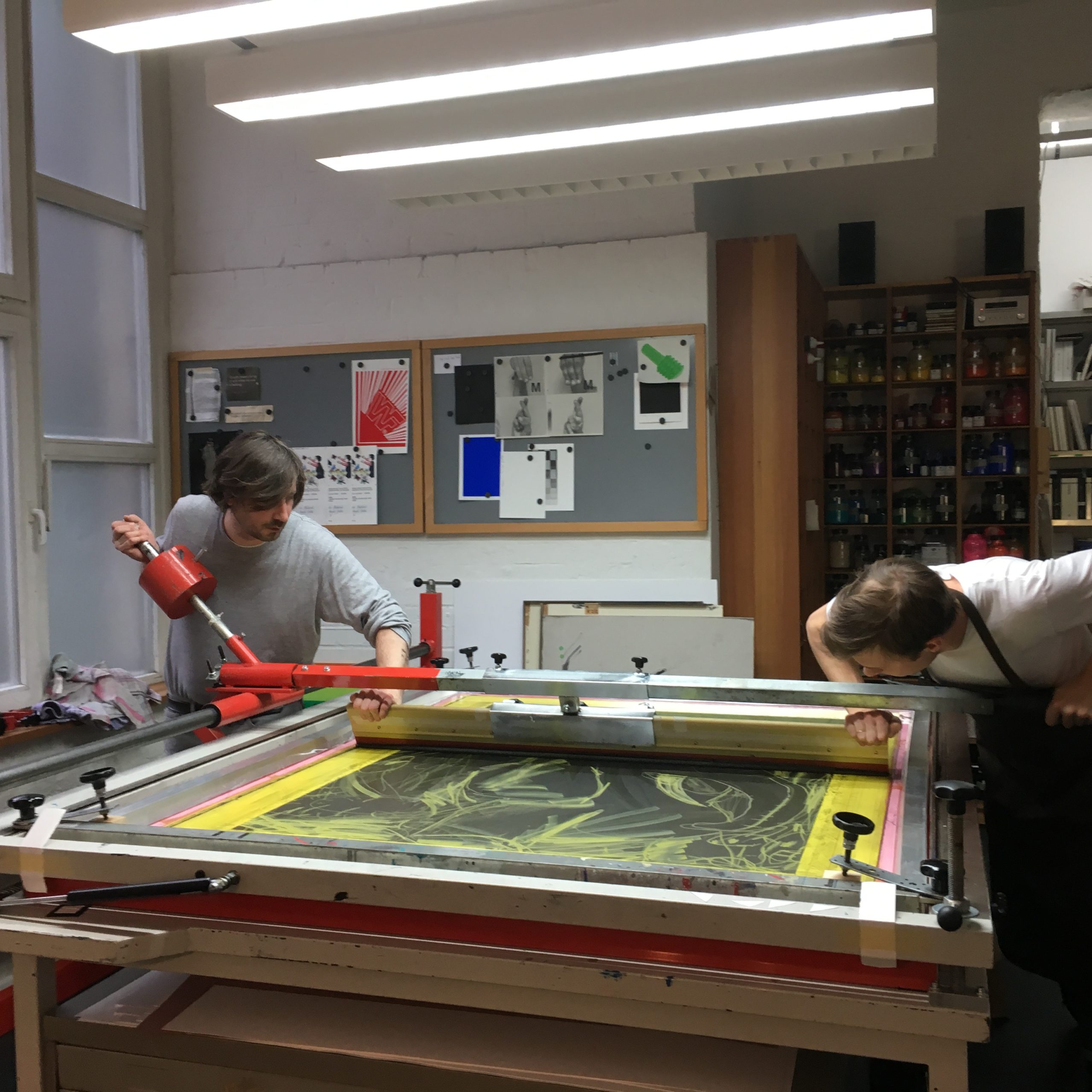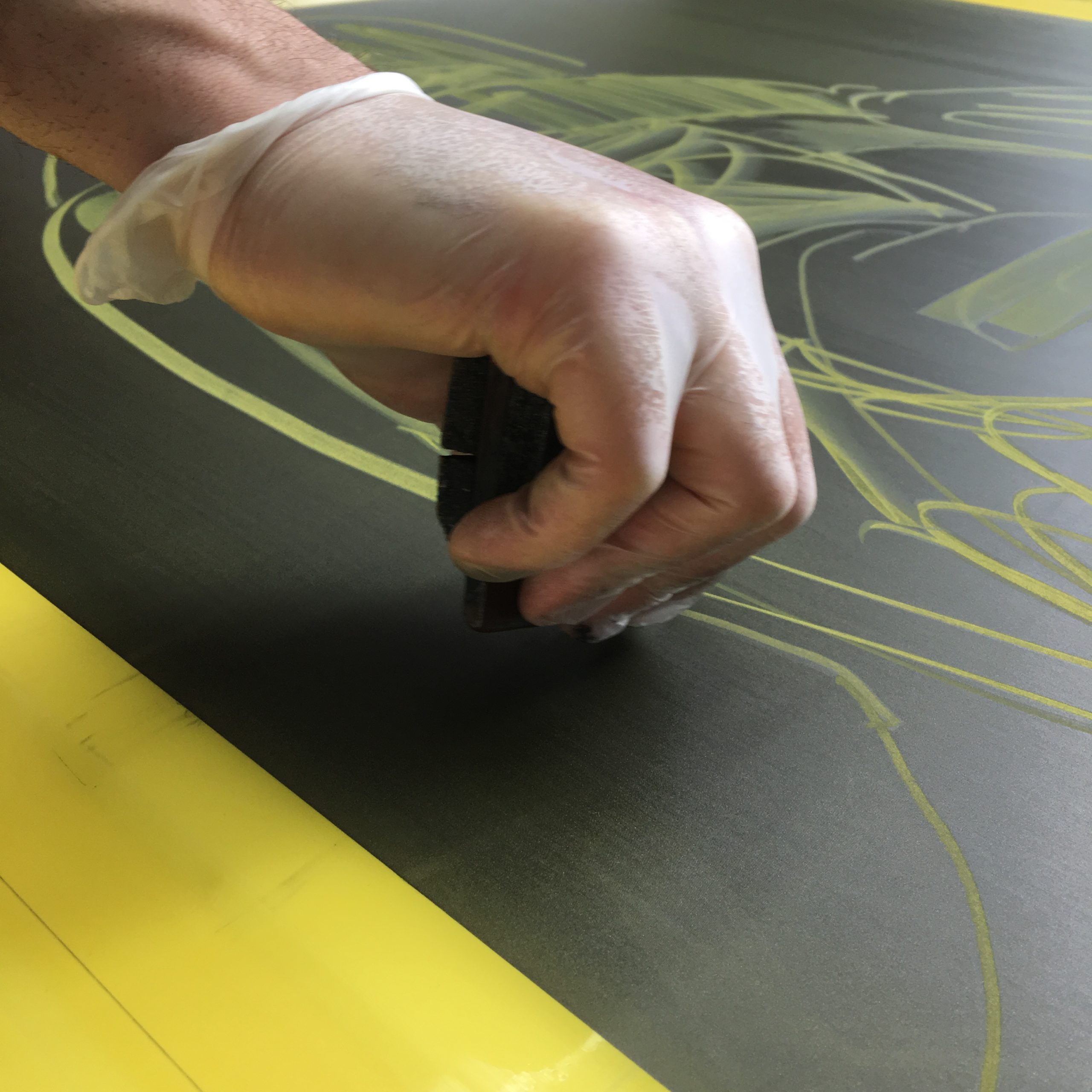 © Handsiebdruckerei Berlin
Other works by Philip: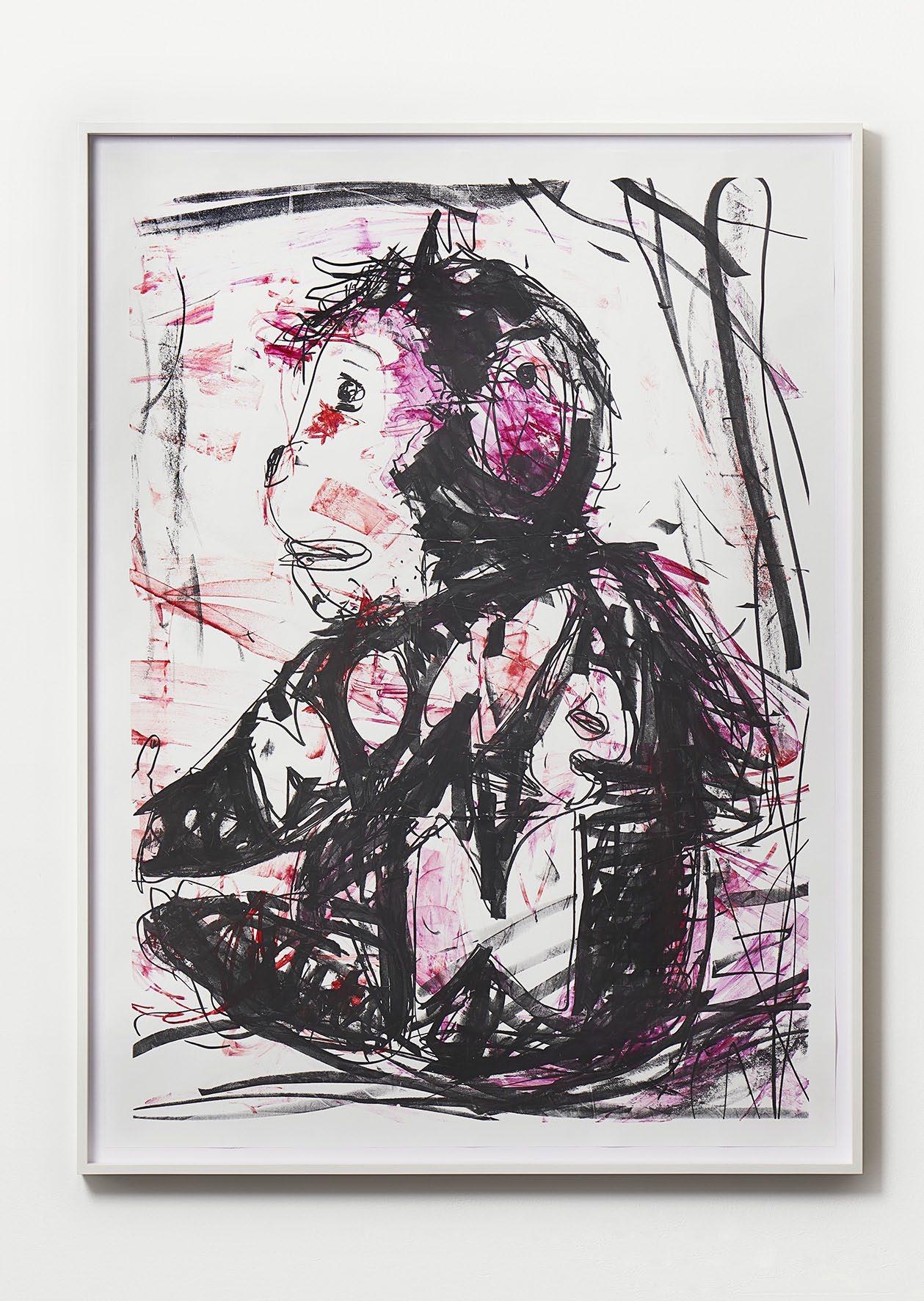 © Mareike Tocha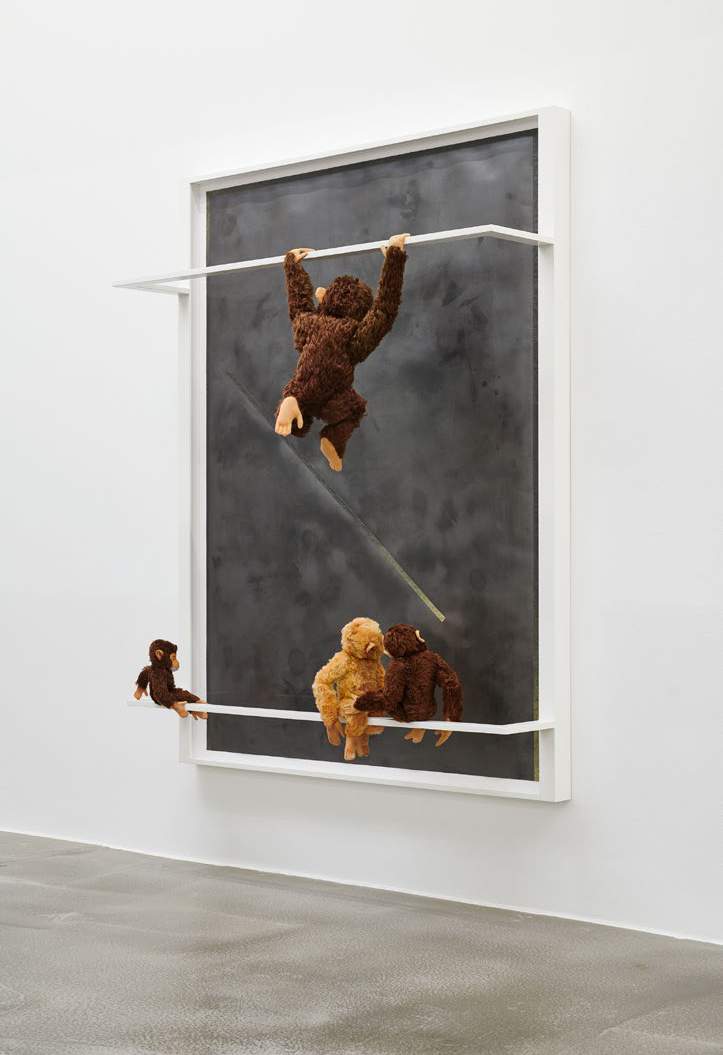 © Mareike Tocha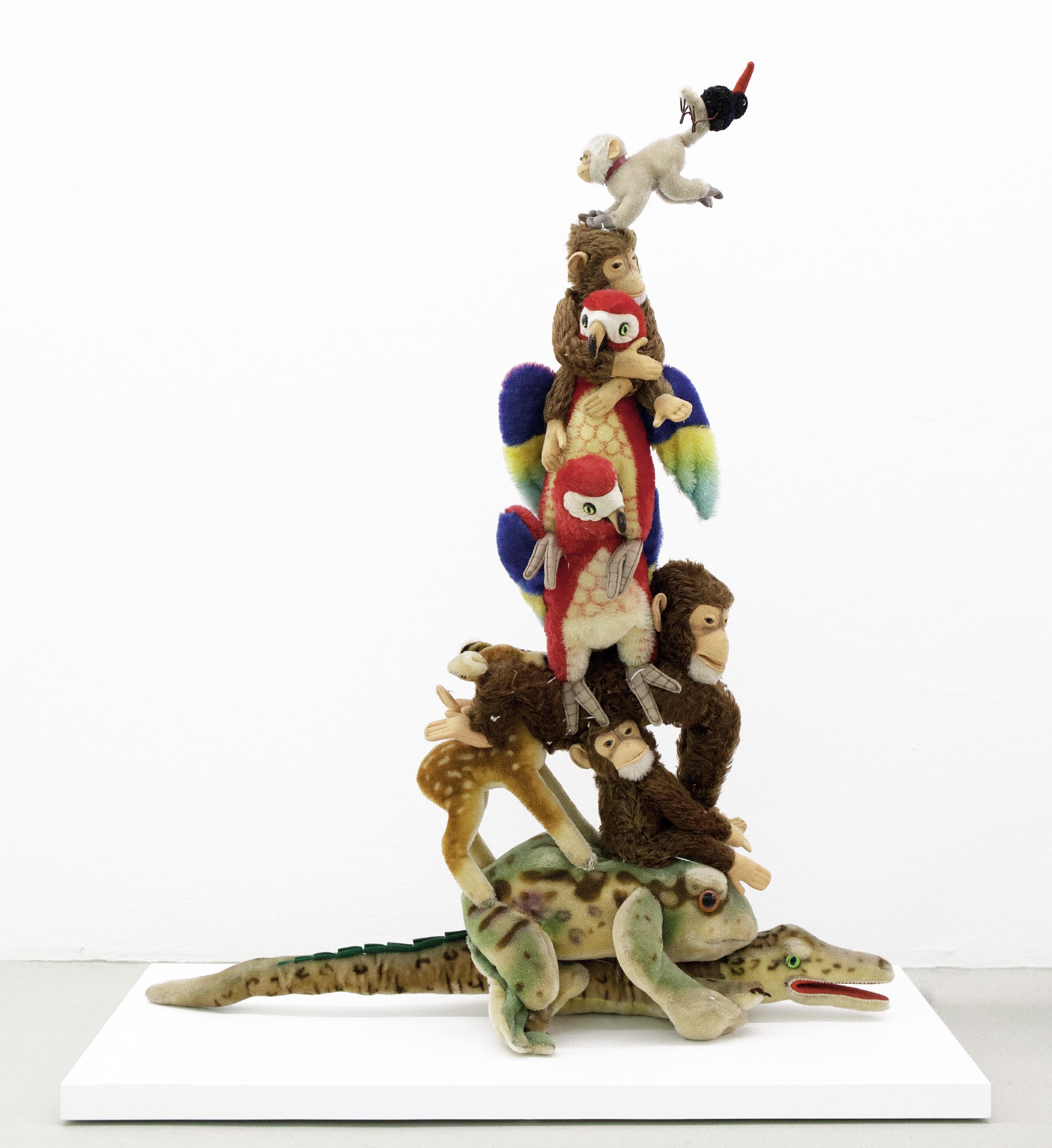 © Nils Müller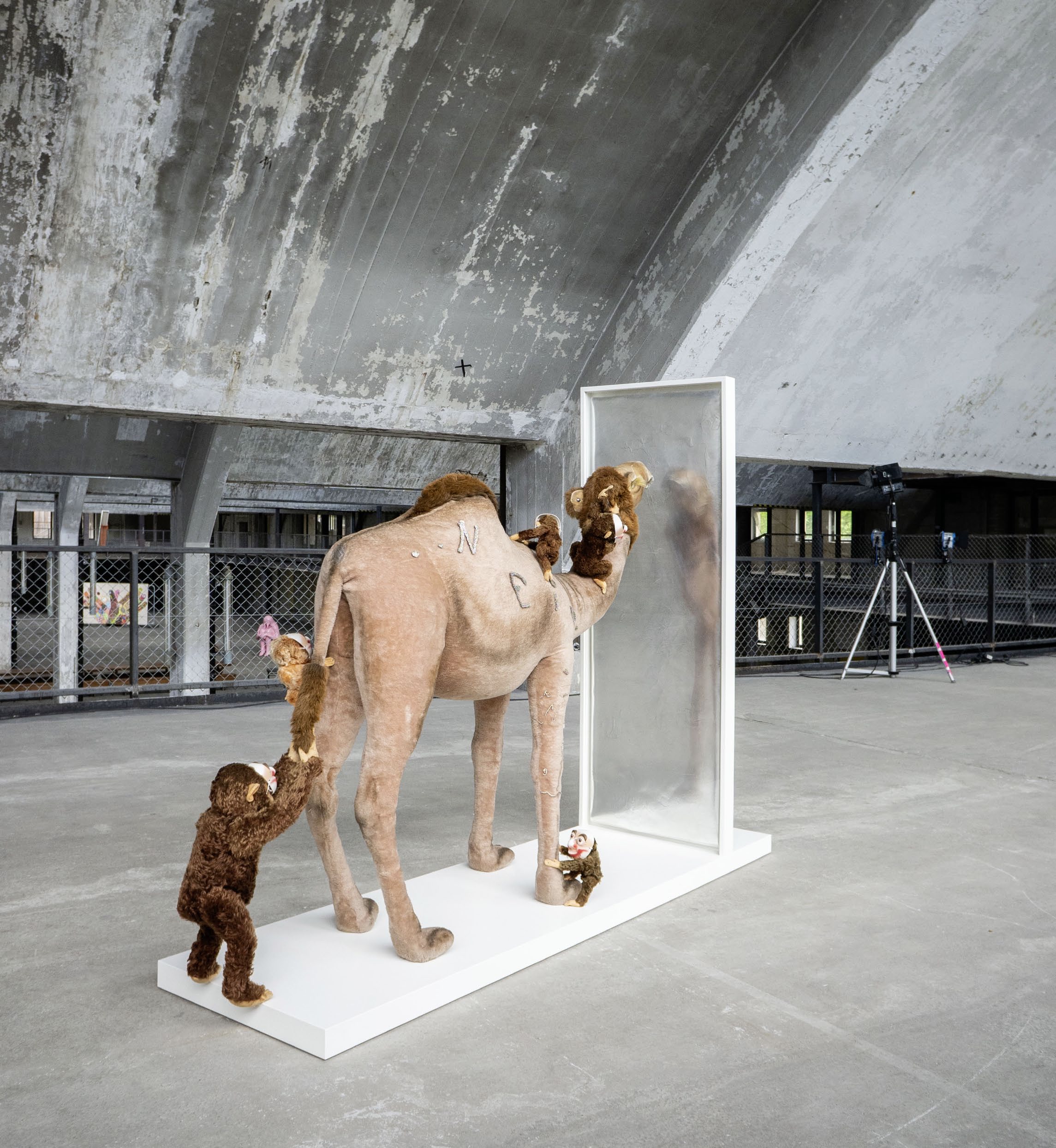 © Nils Müller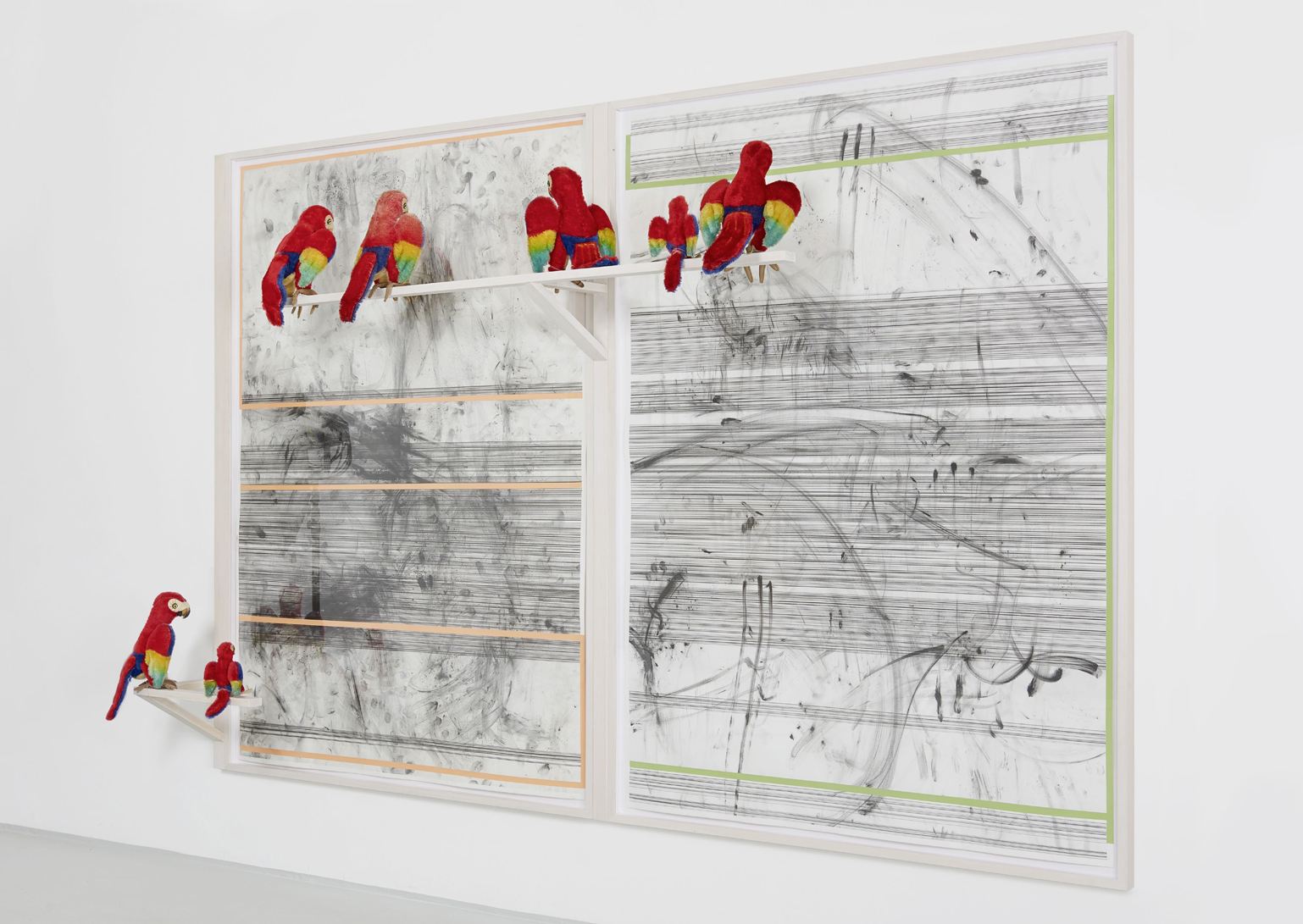 © Mareike Tocha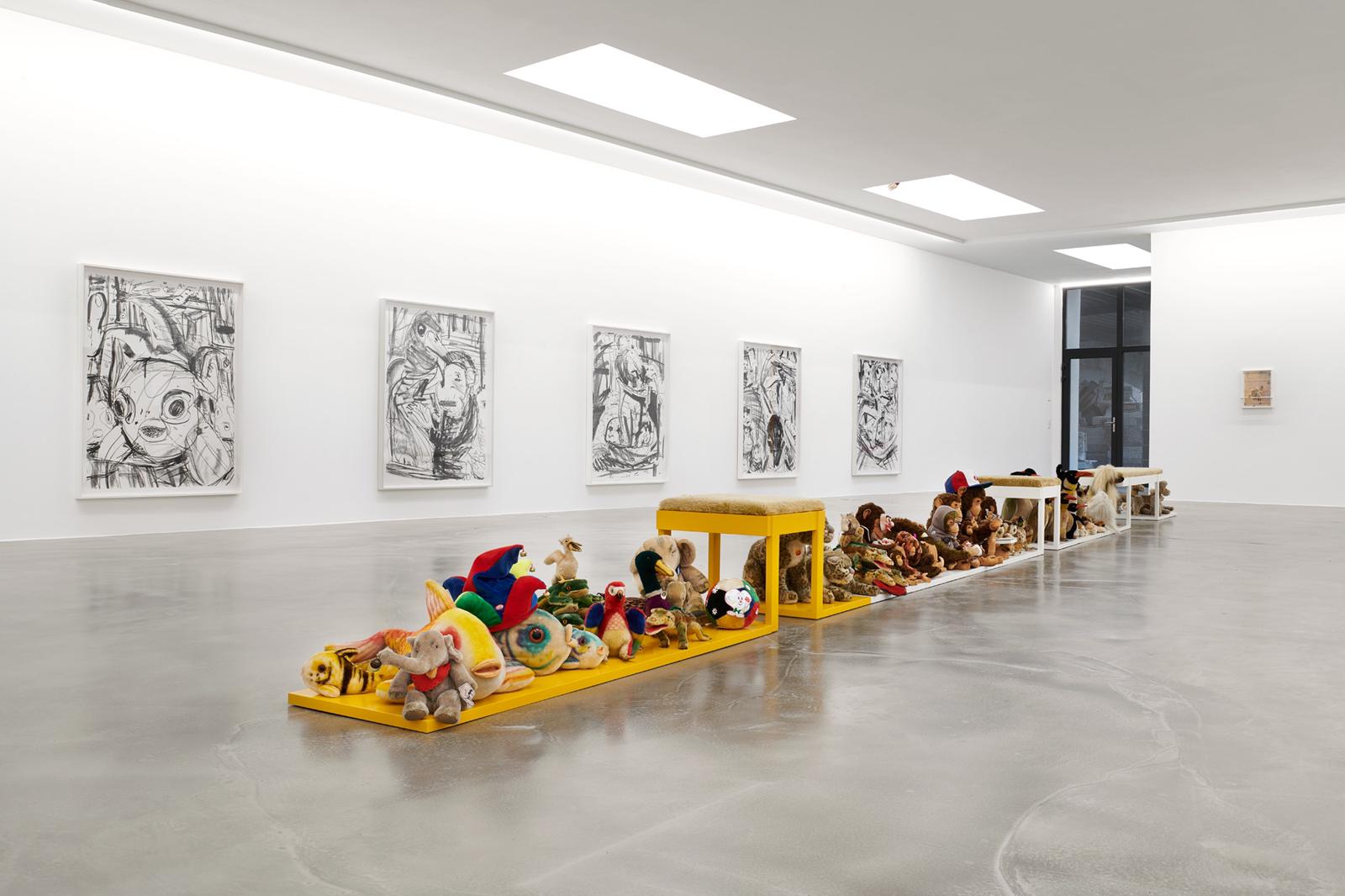 © Mareike Tocha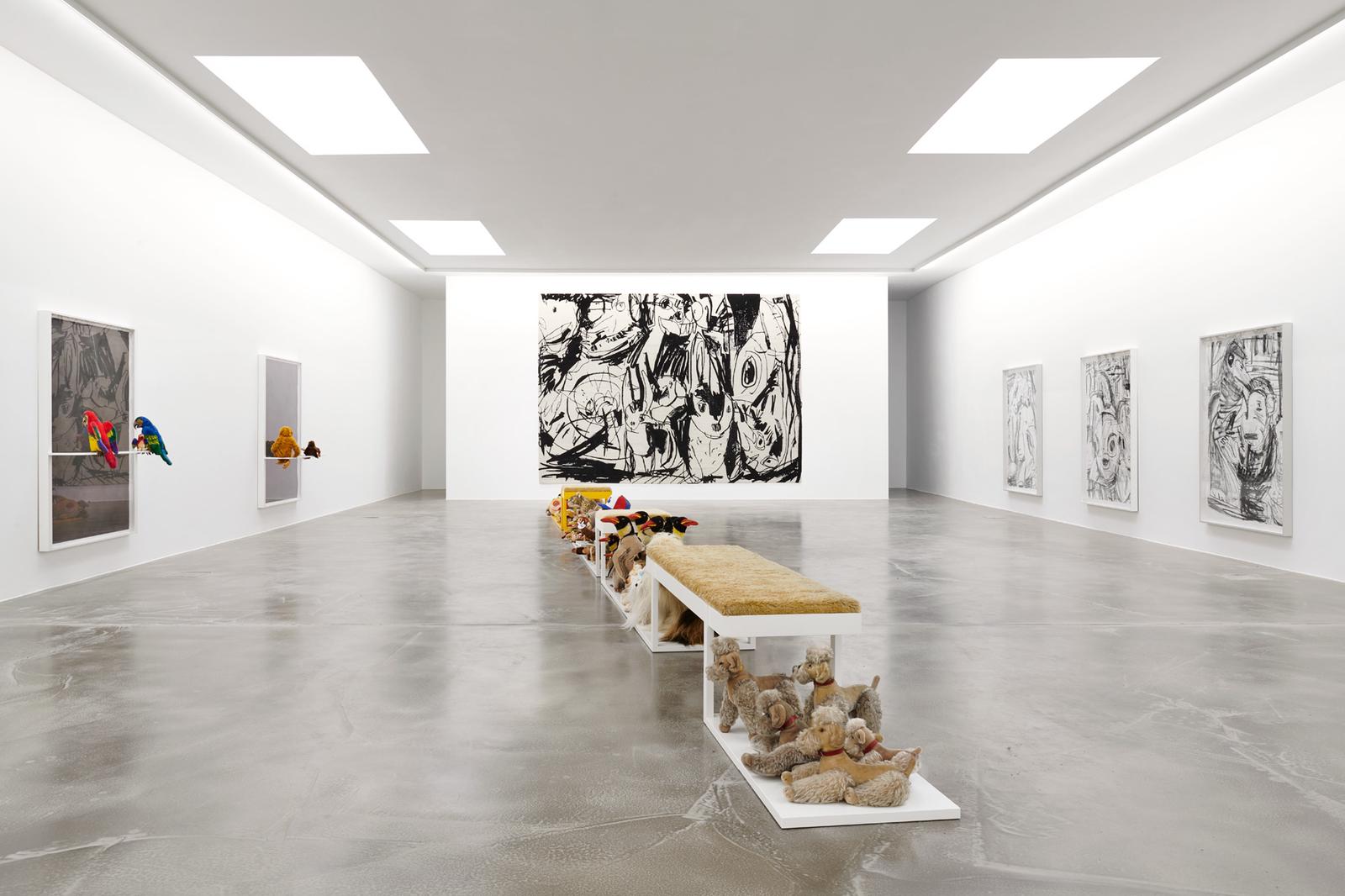 © Mareike Tocha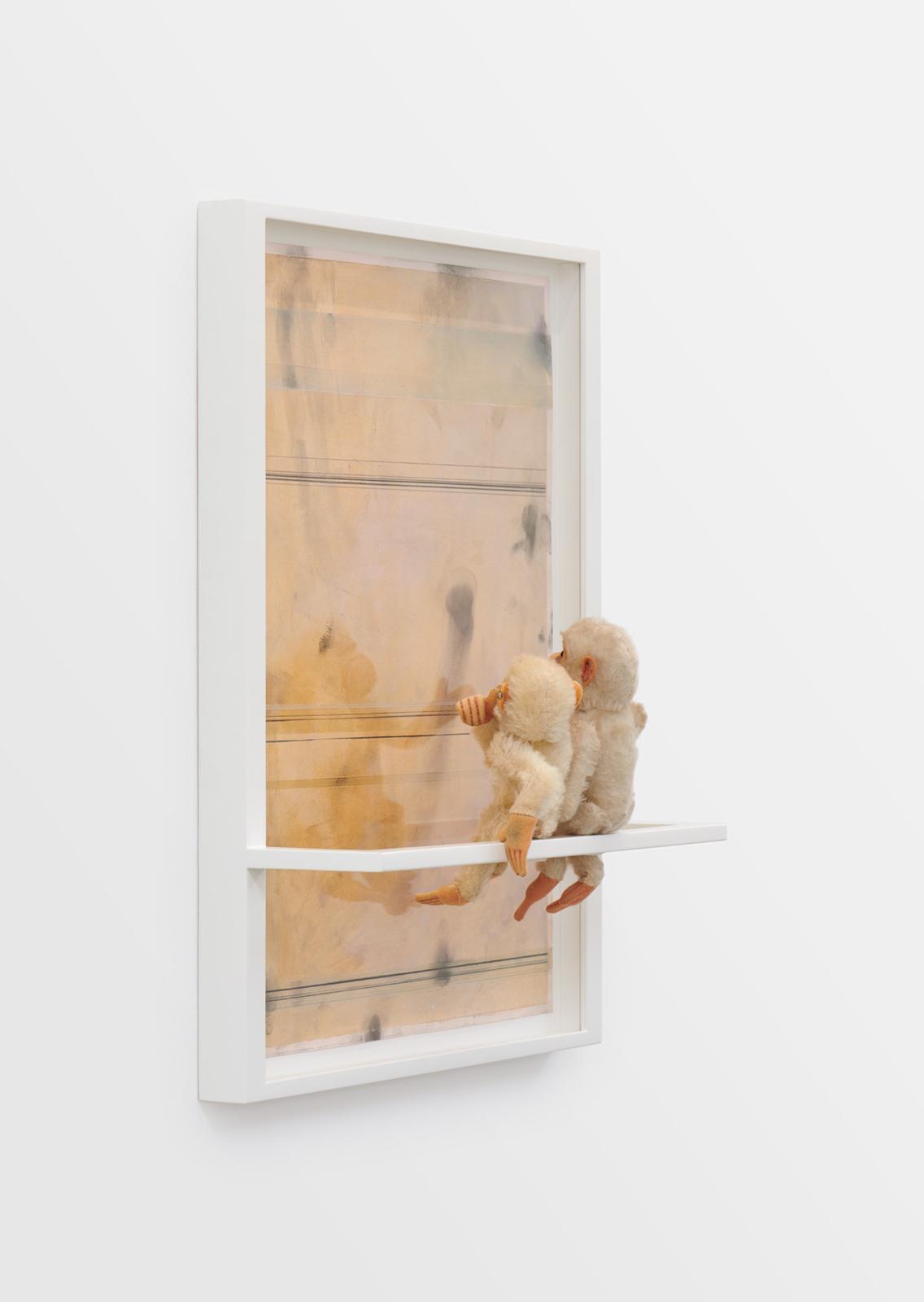 © Mareike Tocha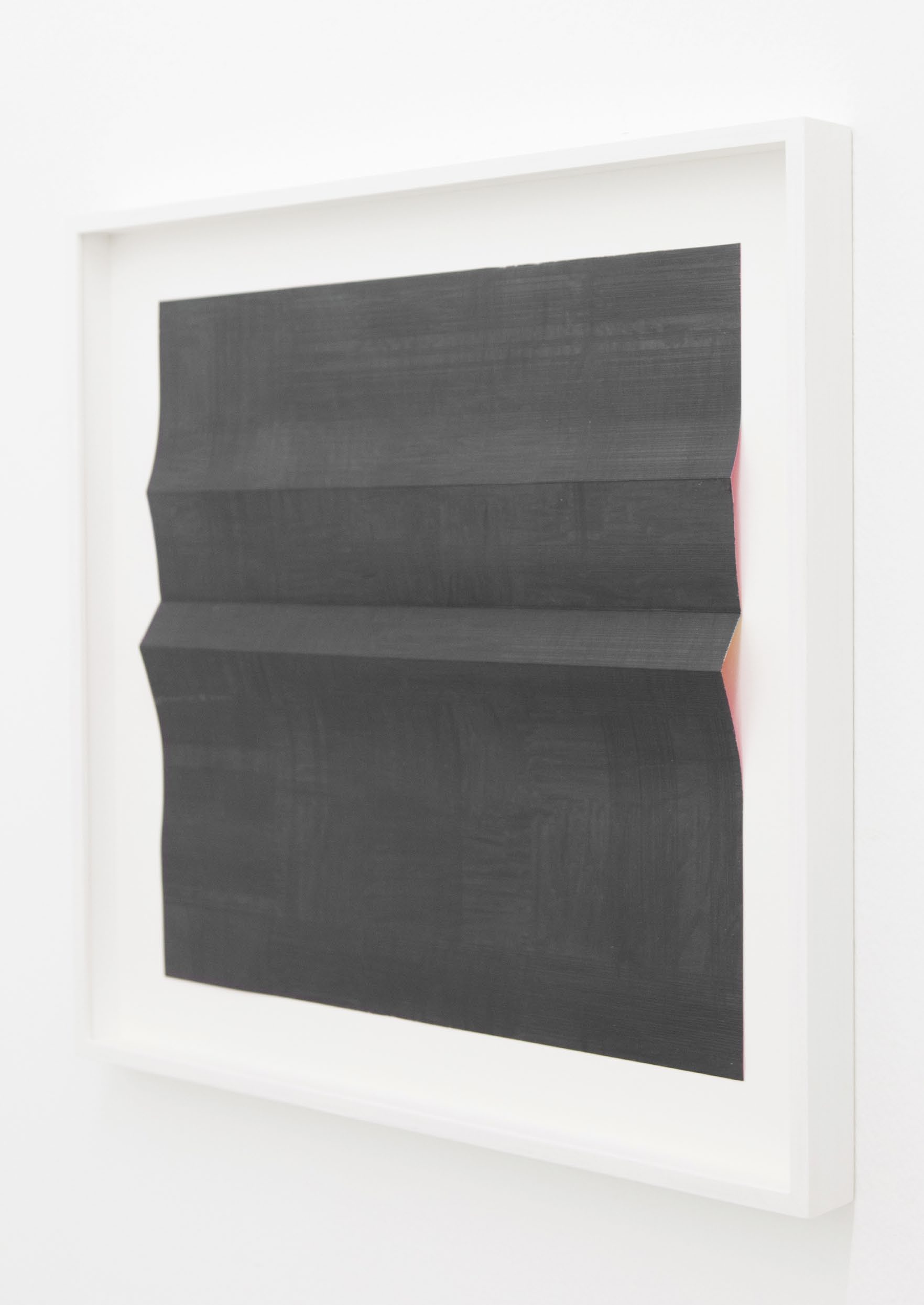 © Nils Müller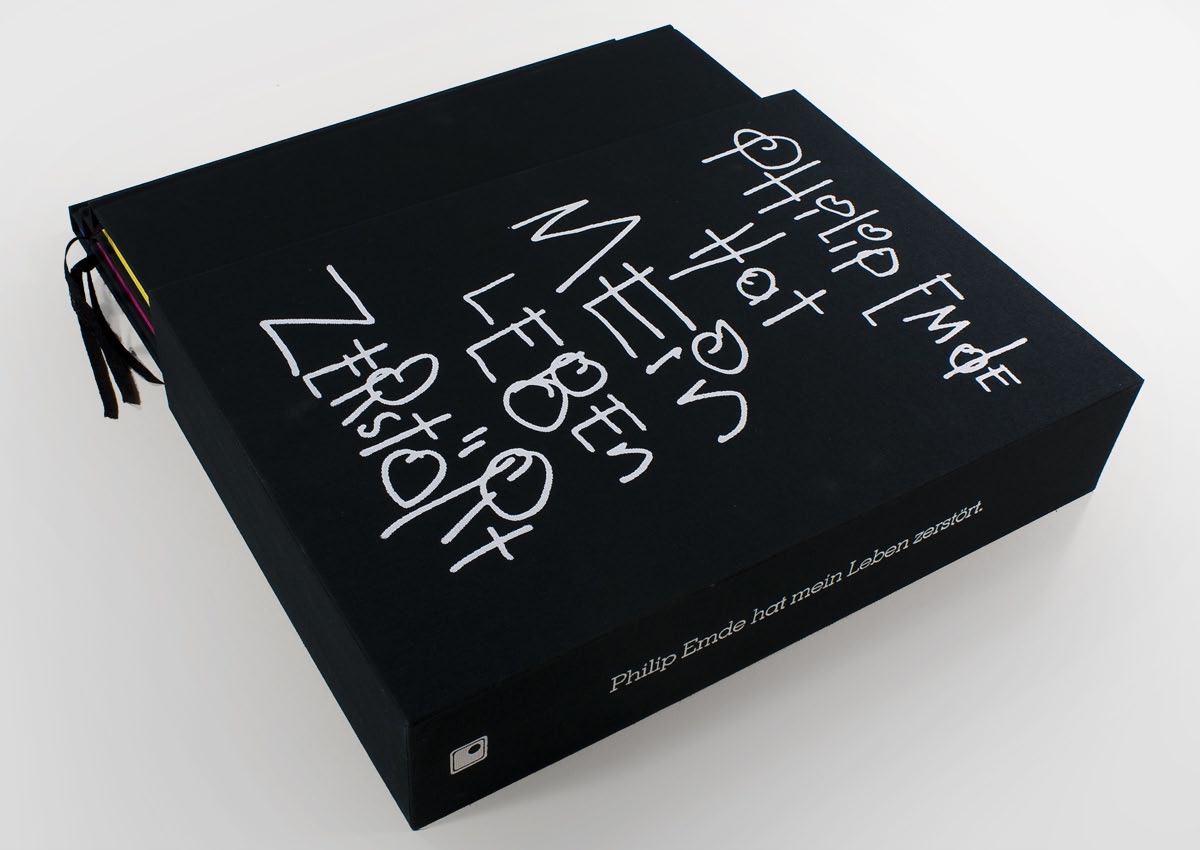 © Mareike Tocha
More about Philip's work on Instagram:
Philip Emde Editions