René Spitzer
René Spitzer (born 1978 in Bettrath), living and working in Düsseldorf. René graduated from the Kunstakademie Düsseldorf in 2009 and has been working with different mediums, from canvas, digital works and prints to video to sculpture. He has been showing his work internationally in Paris, Boston, London, Kyoto, Tokio, San Juan, Basel and many more.
Selected Exhibitions (S solo, G group): Comrades of Time, Whatspace Hardspace, Basel (G); #haah25, Galerie Hammelehle & Ahrens, Cologne (G); René Spitzer presents Ampcharwar, Musikzimmer, Düsseldorf, Underground, Cologne (S); My Other Car is a Painting, Galerie Gebr. Lehmann, Dresden (G); amp, Warhus Rittershaus, Cologne (S); The Noom Induction (with Hiroki Tsukuda), NANZUKA, Tokyo (S); Zwei Wälder, Gallery Den mym, Kyoto (G); Lowdown (at the Studio #1), At the Studio, Cologne (G); Rest your mind and feel the fire, Warhus Rittershaus, Cologne (S); Neue Künstler, Richtiger Schnaps, Warhus Rittershaus, Cologne (G); 1001 Bild, Villa de Bank, Enschede (G); space other at other spaces 01, hipódromo 610, San Juan, Puerto Rico (G); In girum imus nocte et consumimur igni, Galerie Space Other, Boston (G); Transgression – Excess, Galerie Space Other, Boston (G).
About René's edition for leikela
René Spitzer – "Electronic habit – noomian light/blue" __ "Electronic habit – blue/yellow", 2019, 60 x 45 cm, edition of 20 + 6 AP, print & painting on Hahnemühle Fine Art Paper/FineArt Baryta 325 g; colors: flesh/blue or blue/yellow; certificate of authenticity is included.
In this specific edition – half printed, half painted – Spitzer reflects the unique nature of such a hybrid, and the question if one art form infects the other and changes its DNA; does one absorb its counterpart or eventuate into a symbiosis? The acrylic paint pieces of Spitzer come along with an extremely virile immediacy – The works submerge into a no holds barred style; an oneiric, but yet highly conscious approach, playful, audacious and daring at the same time.
There is the urgency to transcend into different techniques which is a significant trademark in Spitzers body of work anyway.
If one medium meets its turning point the evolution of the idea emerges into another medium – but no matter if he's working on an object like a spaceship, on a video, on the computer, on paper, or on canvas, It's always painting. The mixture of acrylic paint and fine art print creates a futuristic dimension with a lot of wormholes into further works of the artist – you can find the spacecraft in this edition as belligerent as ever before.
Blue, yellow and "flesh" are the ensemble of colors here to immanentize a new aspect of Spitzers work – excessive and controlled, in a parallelized pace. There's a bright variety in this palette of colors – some of the pictures are bleeding wounds, others are jubilant expressions of beauty, most of the times interlocked. An extremely rhythmical series of abstract forms which can transform within a heartbeat into something figural, plastic, or kinetic.
Marco Siedelmann
Portrait: © Katharina Huber 2019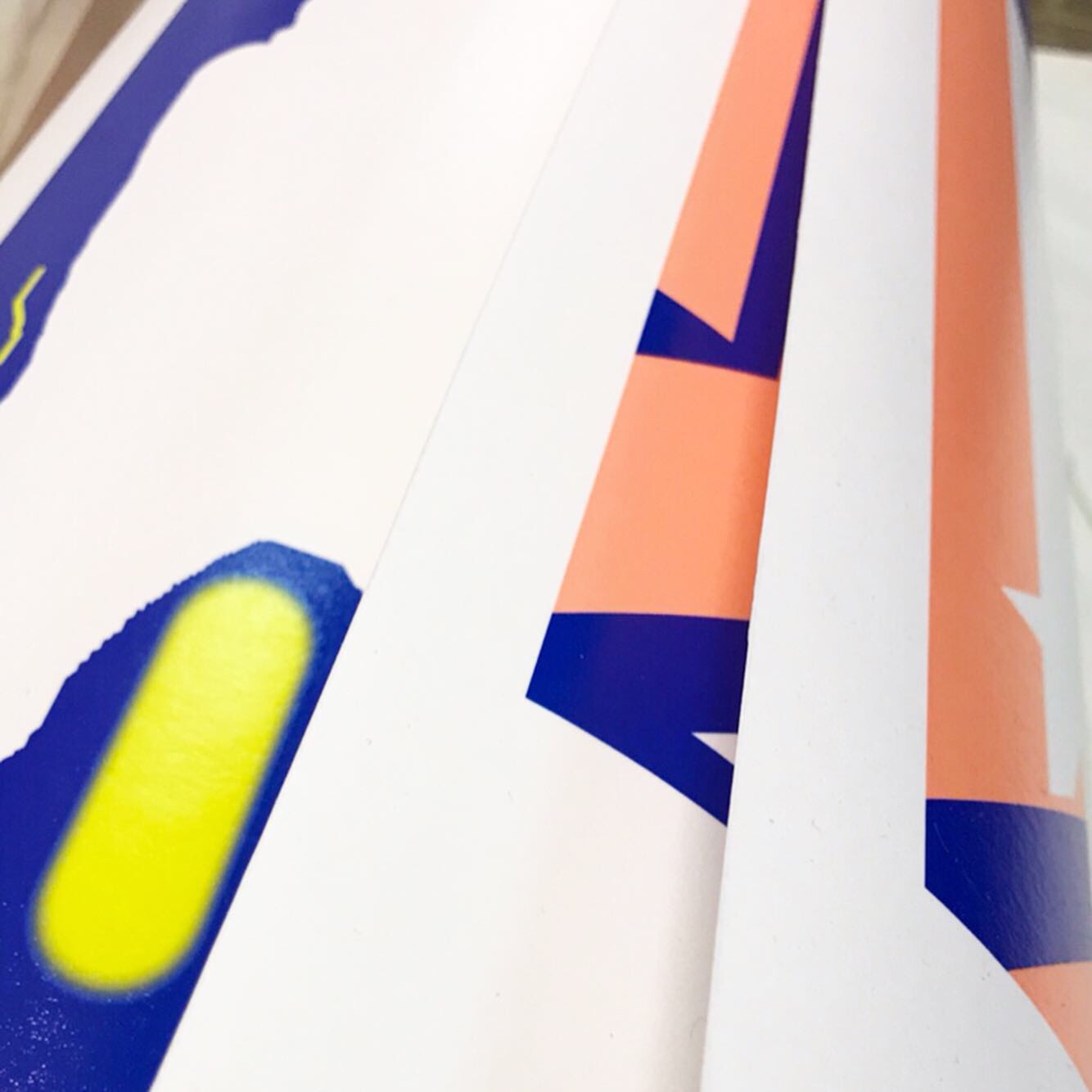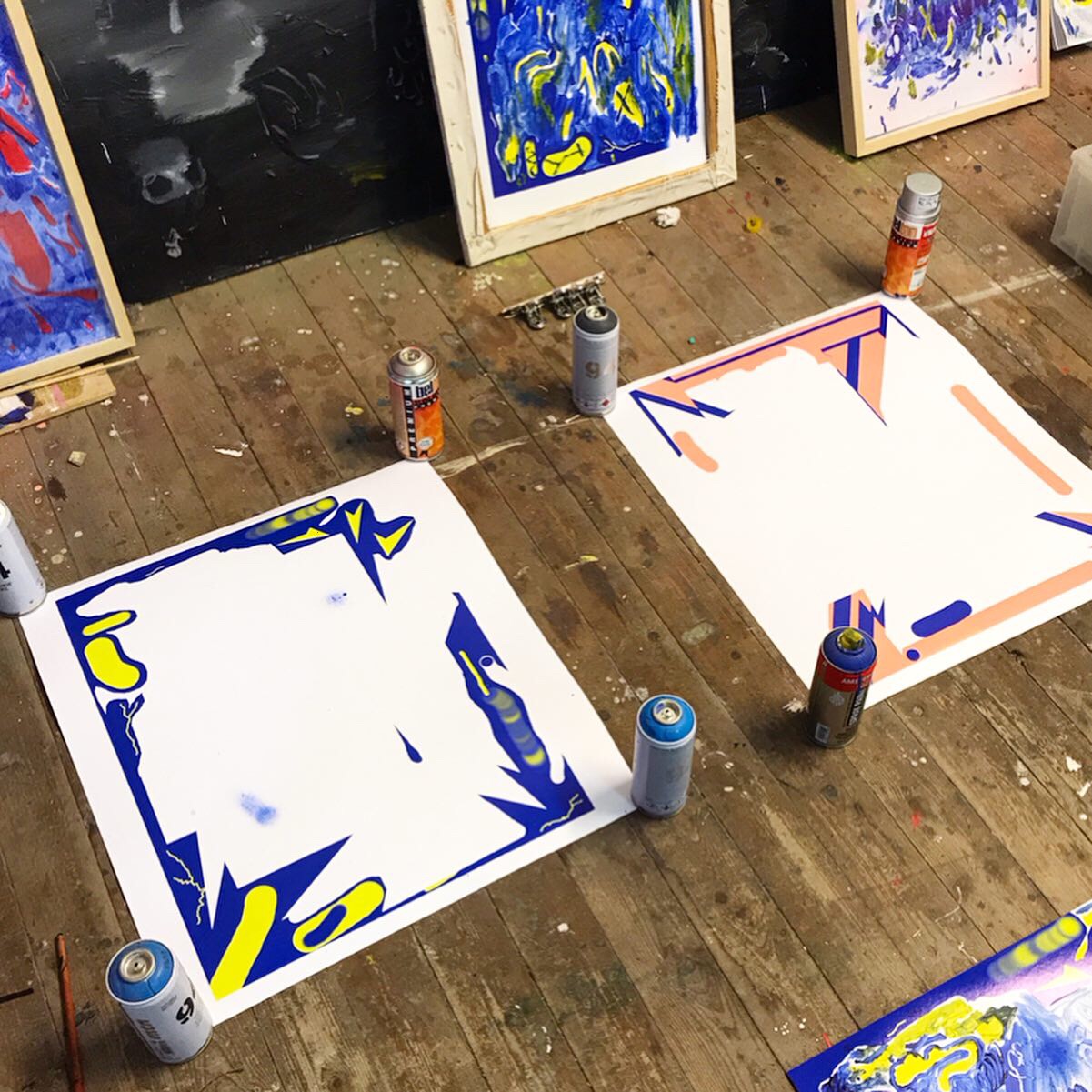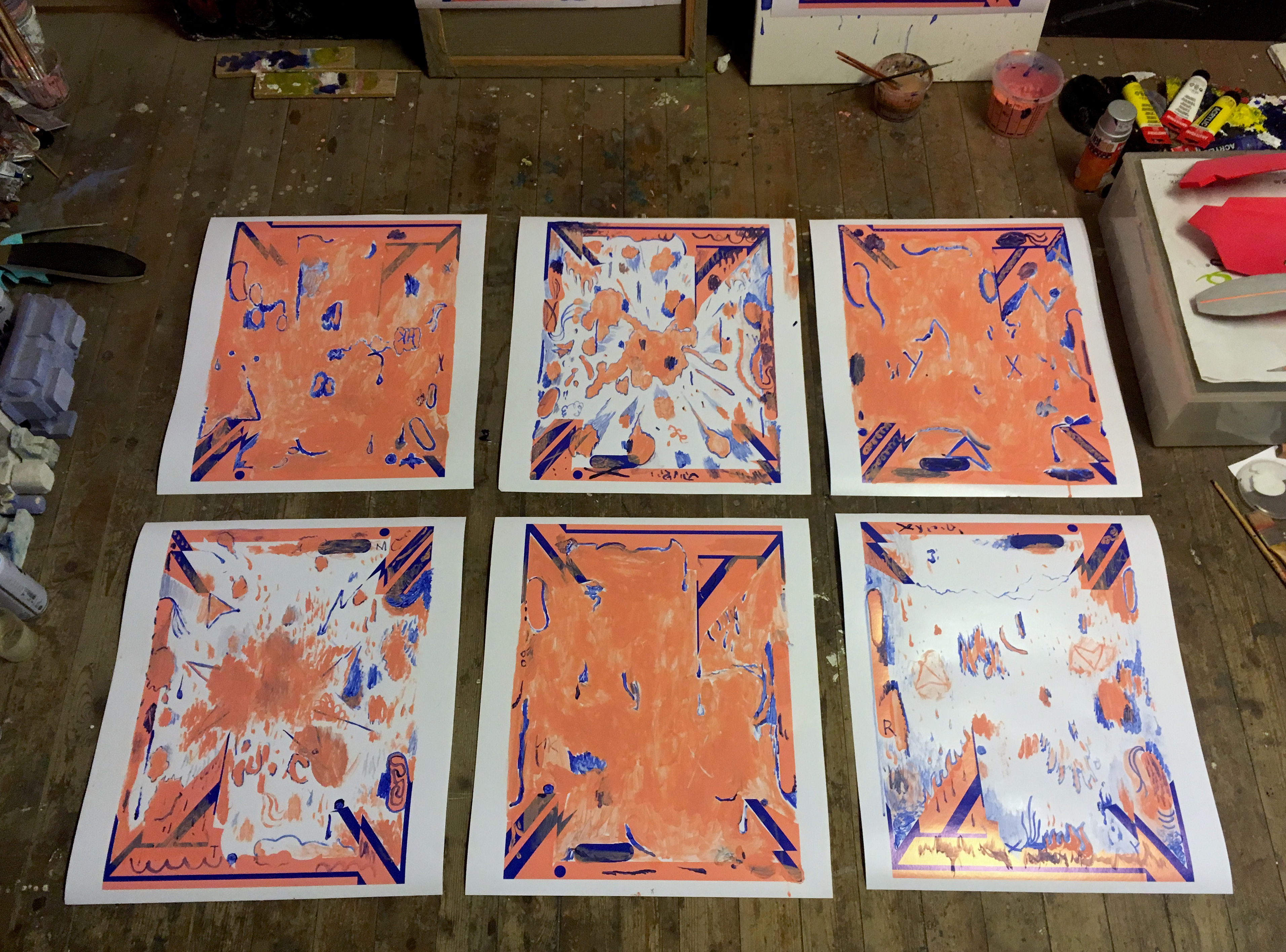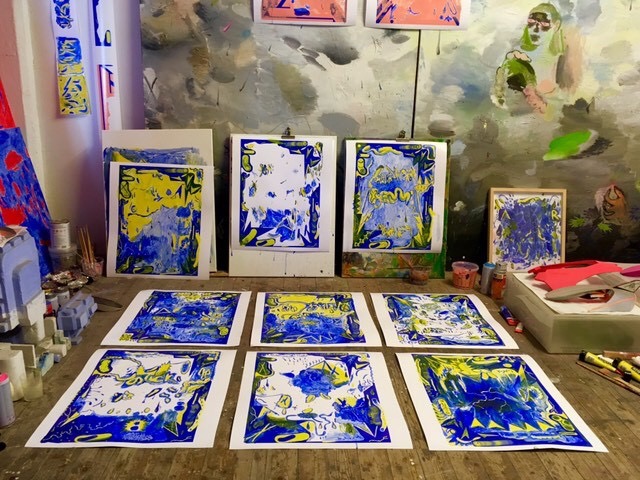 Other works by René: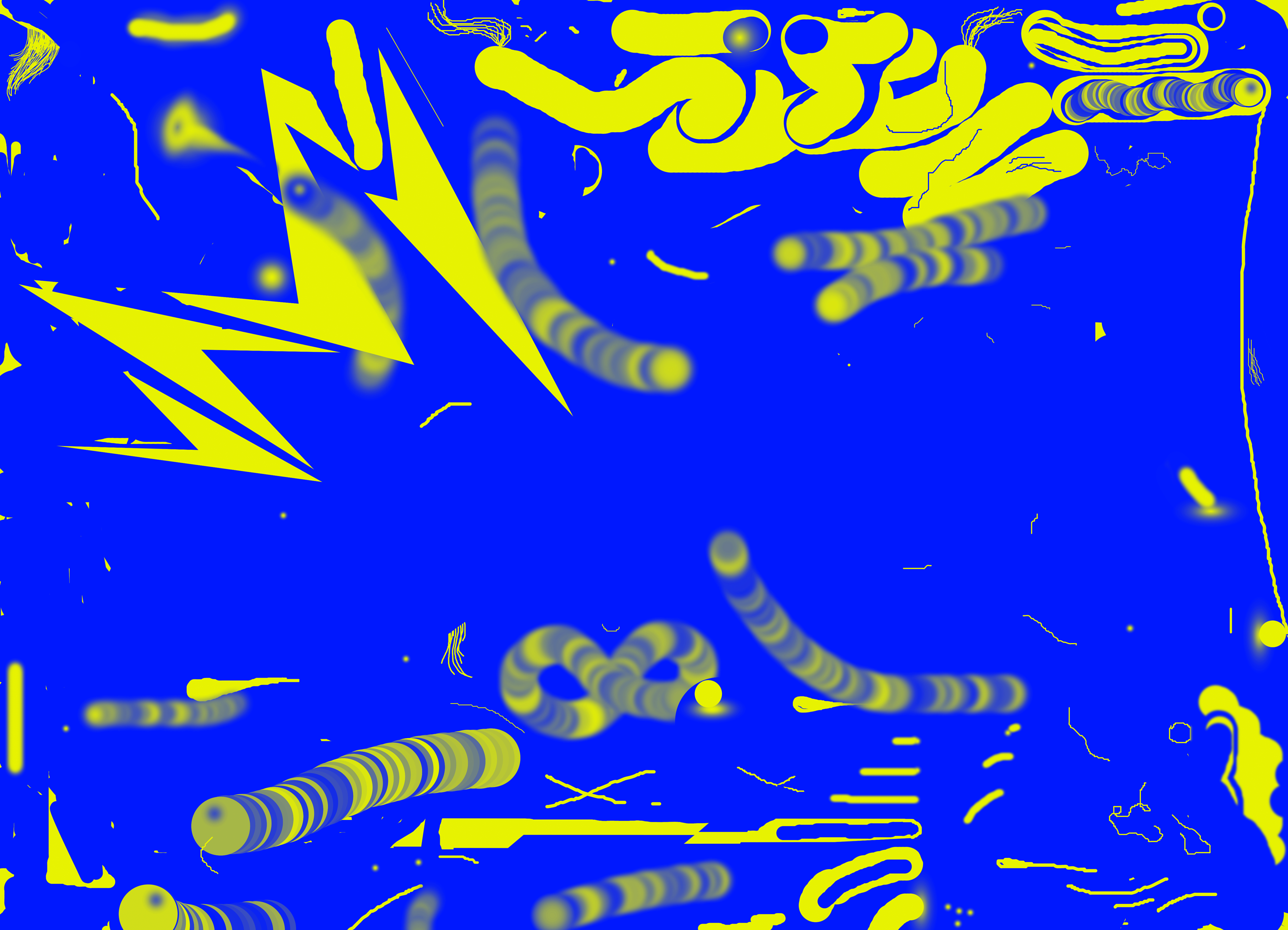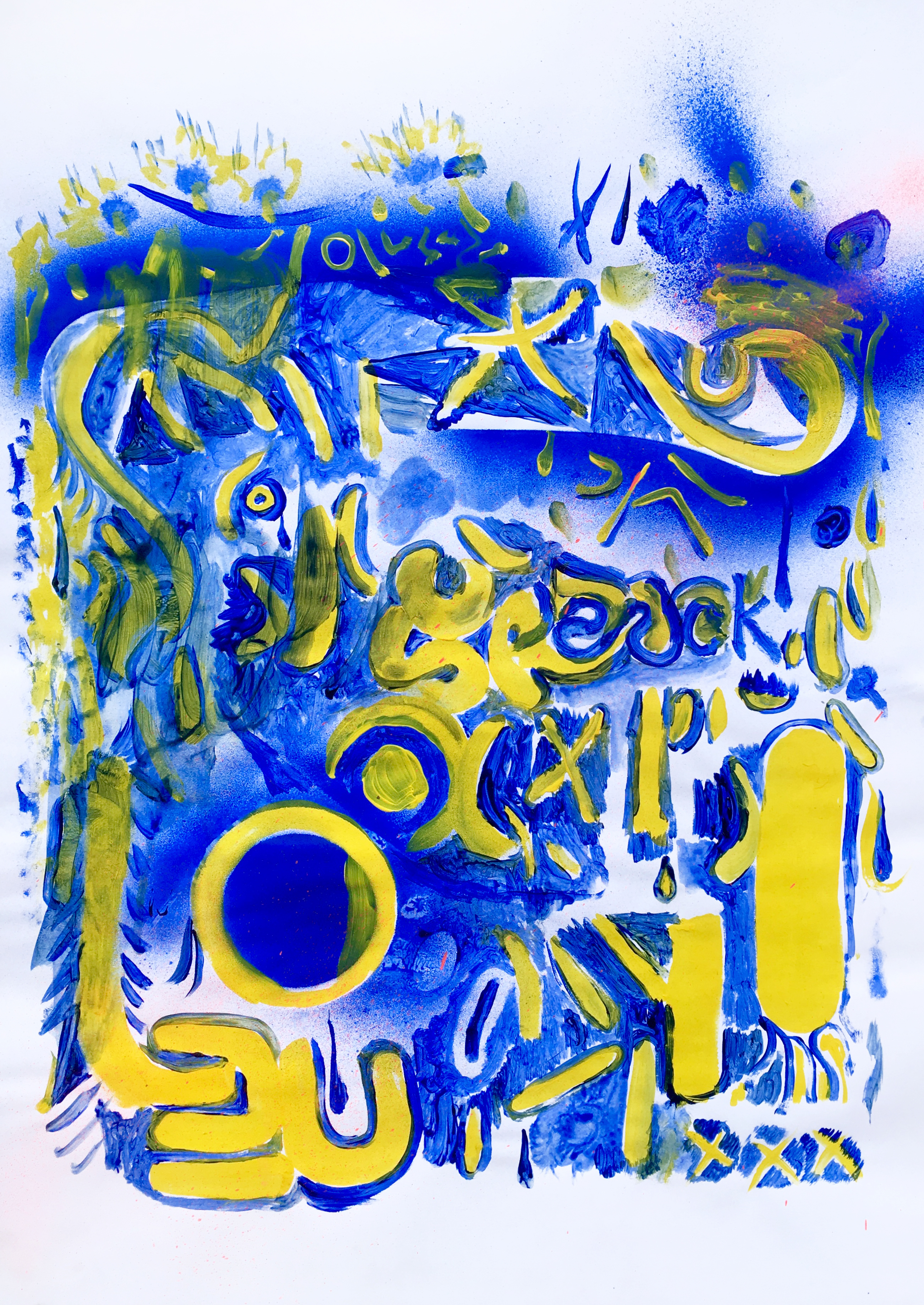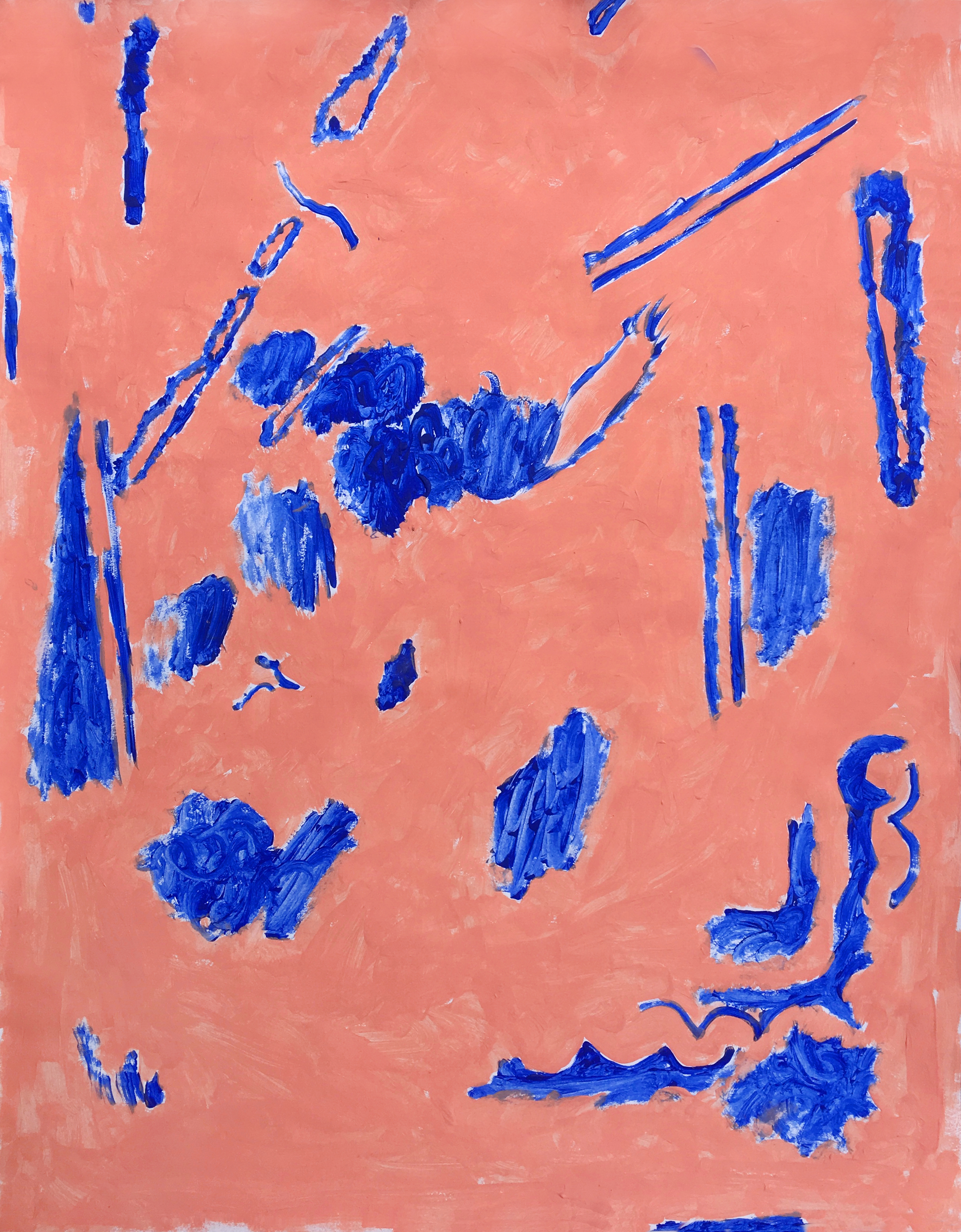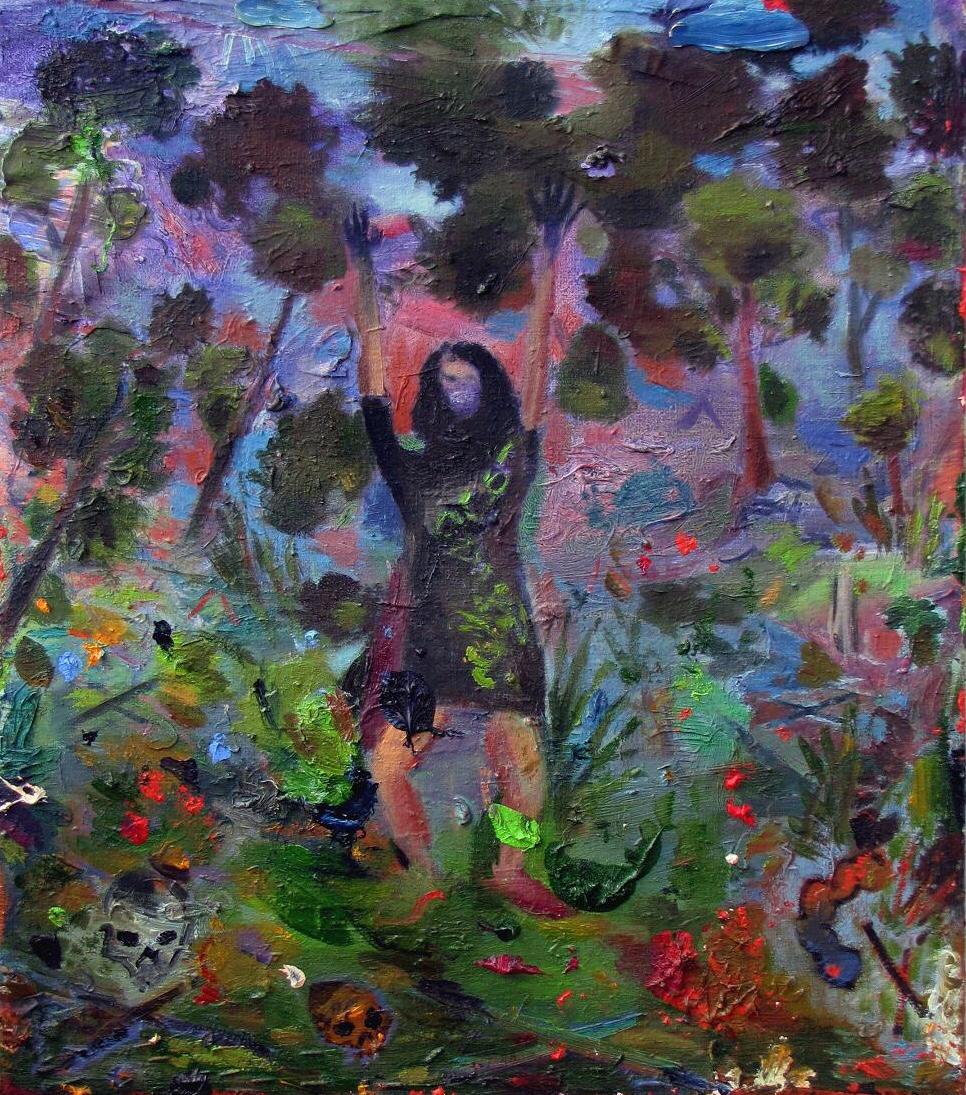 Courtesy of Alexander Warhus Art Advisory, Cologne 2019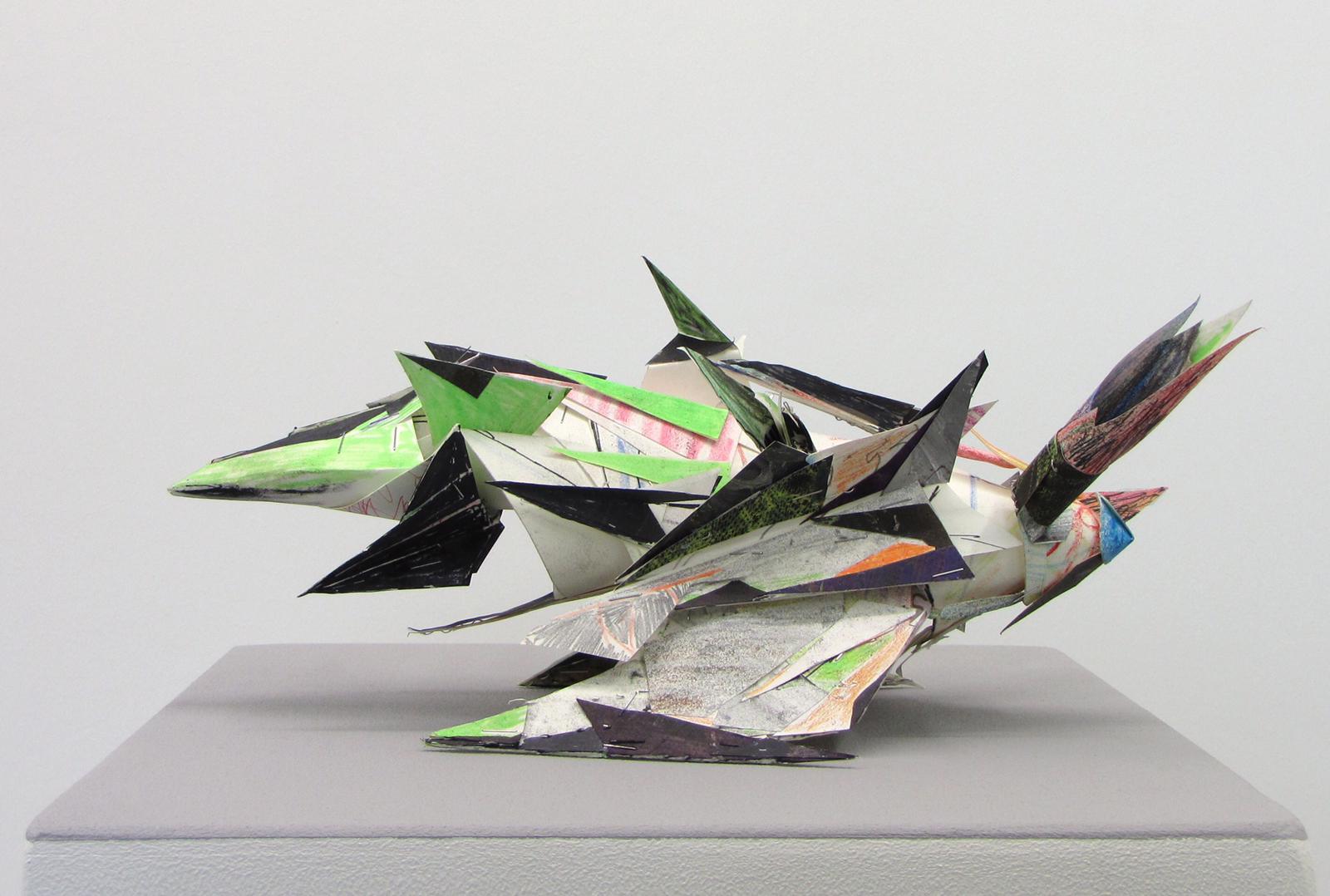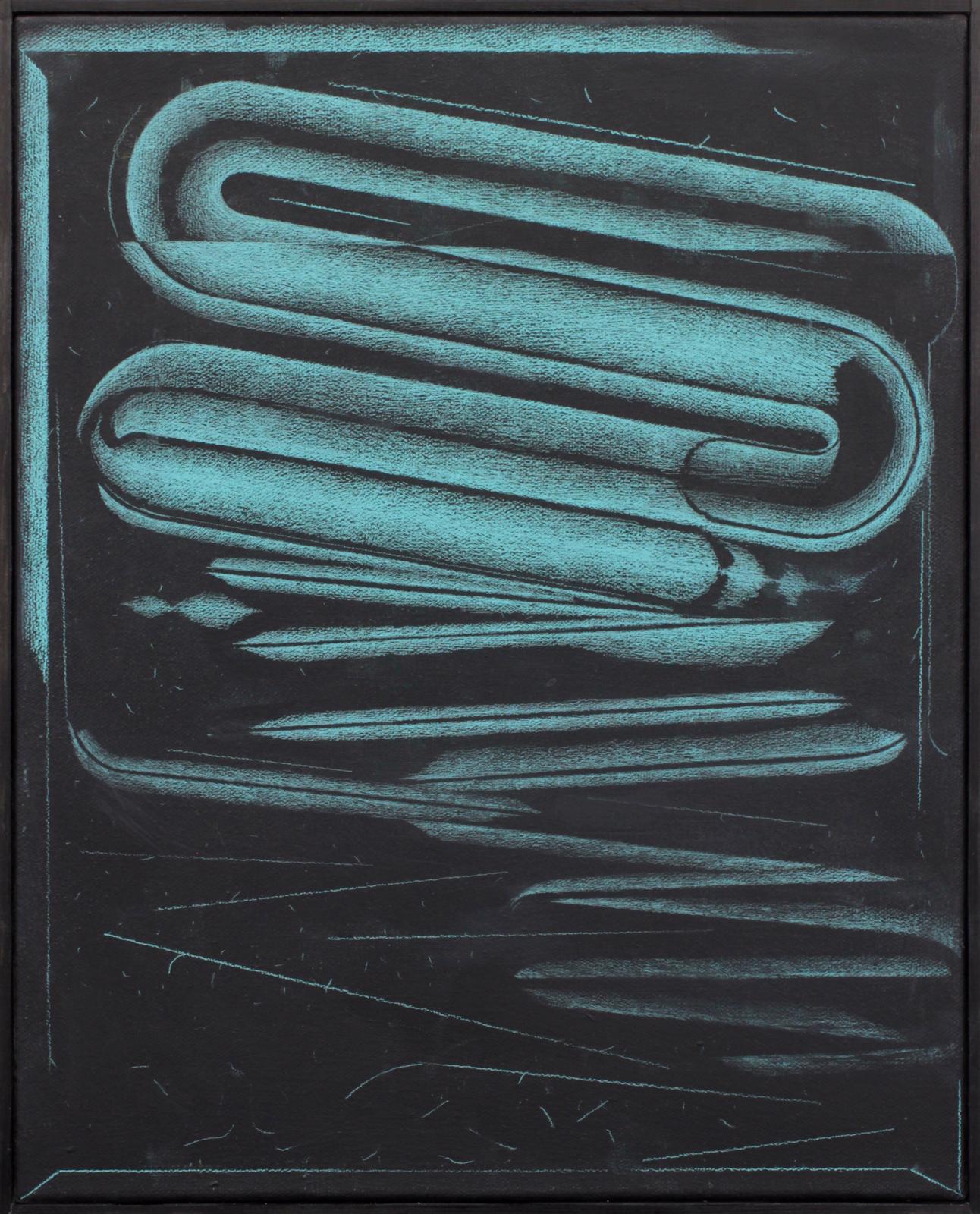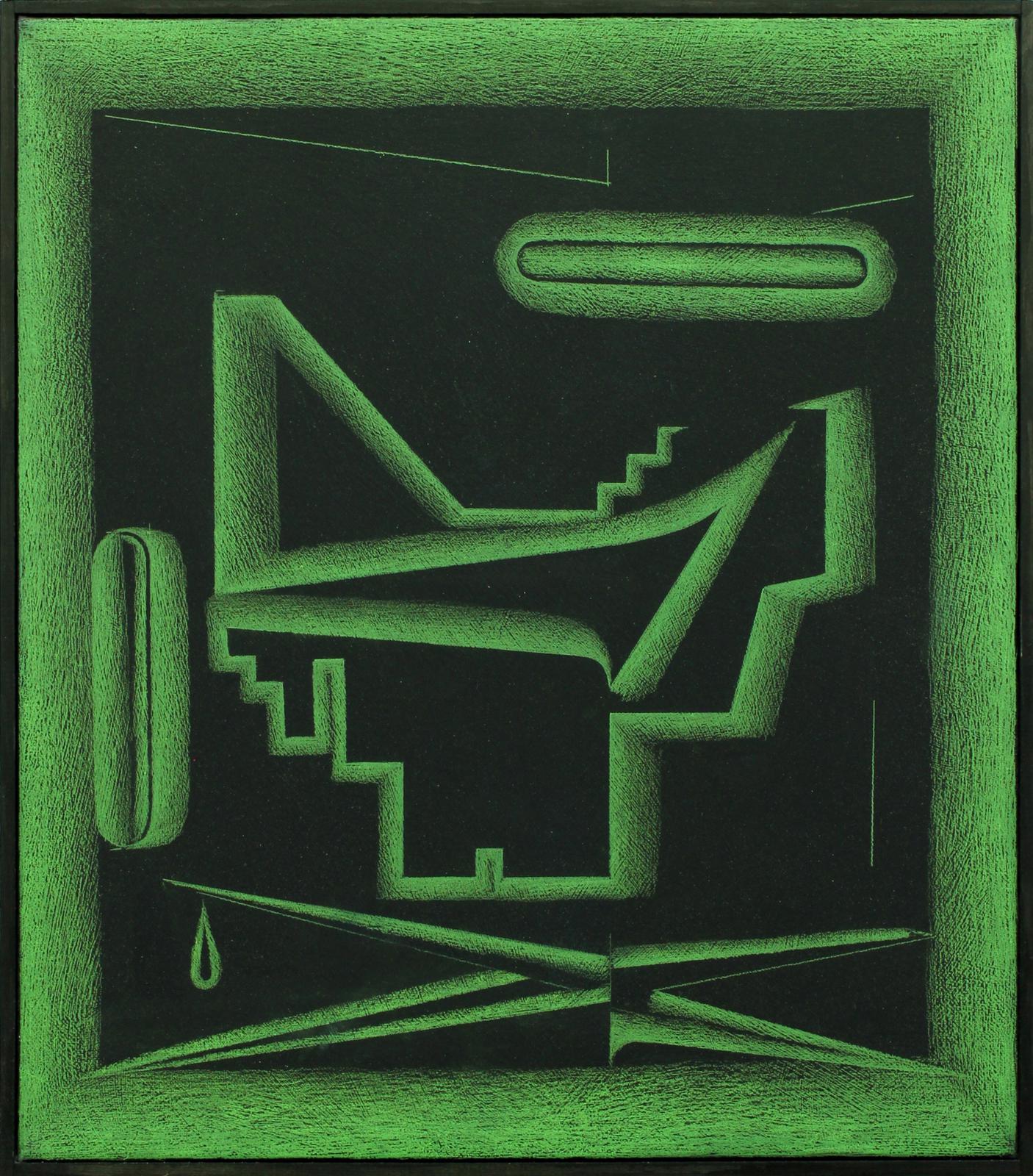 Photo Credit © Juergen Staack
More about René's work:
René Spitzer Editions