Simon Hemmer
Simon Hemmer (*1978 Cologne) living and working in Málaga and Cologne, studied at the Academy of Arts in Düsseldorf under Prof. Albert Oehlen and received the Royal Price of painting in the Netherlands in 2007. Simon's works are characterized by his abstract style: An interplay of color, shapes and several layers of paint. He uses different techniques, like color pencil on paper, collages and oil on canvas. In the artistic process Simon reacts intuitively to the colors and shapes and their mutual interaction on the paper, not following a certain sketch.
Recently Simon has been working mainly on very large-scaled color pencil works on paper. He has a big roll of paper, starts drawing from the bottom and then works himself up, a "human printer" as he calls it. For leikela he comes up with a special collage edition. Each one of the collages was made individually and make up the edition of 10 works.
Simon's  art has been exhibited in different  galleries, including the solo shows "Alle gegen Alle" , Pop68 , Köln, 2017; "Kegeln auf Pappe", DavisKlemm Galerie, Wiesbaden, 2014; "Sun Ark ", Gargarin, Düsseldorf, 2013, to name a few. Group shows: "My Castle is your Home" , Nassauischer Kunstverein , Wiesbaden, 2016; "Orange" , Galerie Gerhard Hofland , Amsterdam, 2015 and Galerie Tobias Naehring , Leipzig, 2014.
About Simon's edition for leikela
O.T.
Edition: 2018, Collage, 100 x 70 cm, Edition of 10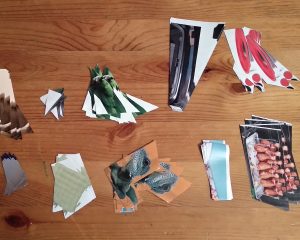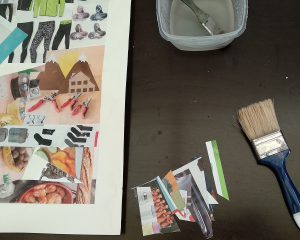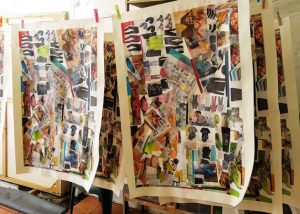 Fried chicken, bibs, pyjamas, kiwis, slippers, hammers, fries, wheels and other snippets of products make up the large-scale collage. Snippets without any words/slogans, but obviously advertisements. Fragmentation and combination to make up a new whole are features of Simon's artwork for leikela.
By juxtaposing consumer products and by depriving them from their context Simon creates a new narrative. It seems like the products don't have anything in common but inevitably are part of the same phenomenon.
Other works by Simon: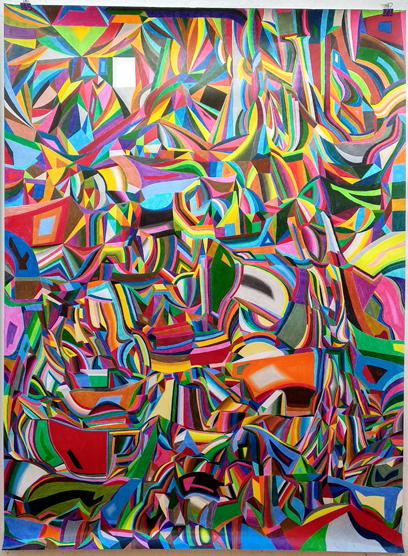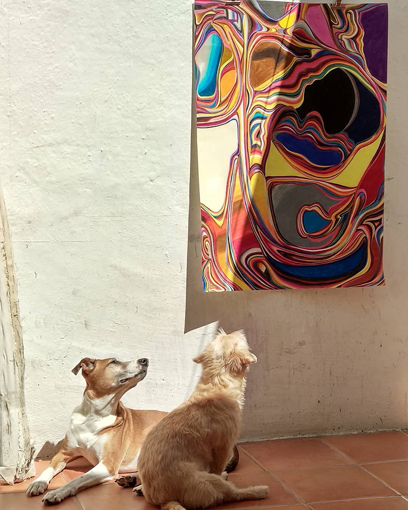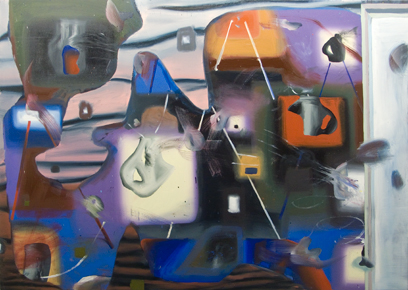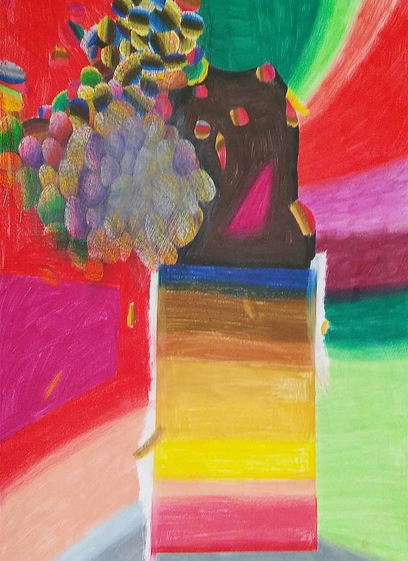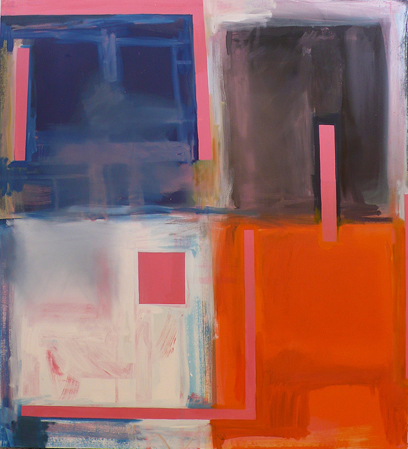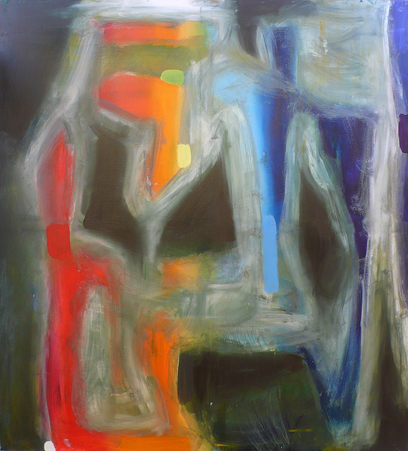 More about Simon's works:
Simon Hemmer Editions