Suse Bauer
Suse (born 1979 in Erfurt, lives and works in Hamburg), studied at Hochschule für angewandte Wissenschaften, Hamburg. She has received several scholarships and grants including the scholarship of the DAAD to study Fine Arts at the Bezalel Academy in Jerusalem, Israel in 2004. In 2016 Suse was awarded the Hamburger Arbeitsstipendium (scholarship). She is represented by Galerie Conradi in Hamburg.
Suse's work is characterized by the questions of how art can mediate – and how it has done in the past – to sketch utopias and to act as a hinge between reality and possibility. Her works range from smaller paper-works to large-size wall reliefs, from drawings to digital prints and objects made of ceramics or concrete. One of the impelling themes for her is a fascination with the intrinsic power of the substances she uses and relates to in her work. The production of art is not a means to an end but rather a starting point, a theme of Suse's work. She bravely explores the space between building/making and the mind. To her »The hand is (…) the window to the mind*«.
Suse has exhibited not only in Germany (in Berlin, Hamburg, Leipzig, Cologne, Erfurt) but also internationally in Paris, London, Detroit and Maracaibo in Venezuela. Selected solo shows include: Der Abgrund unter mir heißt Zukunft, Galerie im Marstall, Ahrensburg, 2018; Suse Bauer, Alabama, Sir, Leipzig, DE, 2016; Lazy Poet Read A Book, Conradi, Hamburg, 2015. Group exhibitions (selected): Further Thoughts on Earthy Materials, Kunsthaus Hamburg, 2018; Art Brussels 2018, Stipendiaten 2017, Sammlung Falckenberg, Hamburg, 2018; Weiße Weste, Il Caminetto, Hamburg, 2018; MASHUP III – HYBRID, Hamburg, 2016.
*Immanuel Kant "Die Hand ist das Fenster zum Verstand" 
Artist portrait: © Jenny Schäfer
About Suse's edition for leikela: Toast to the people
Hand-cut slices of toast, baked in the oven, individually coated with thick chocolate and glazed delicately!
At a time when diet is defining one's social status more and more, the ubiquitous pressure of optimization and constant expectation of performance shrink the spaces for uncontrolled, guilt-free indulgence. This friendly slice of toast and piece of art offers up a moment of sweet temptation and a reminder of one's own shortcomings within the innermost depths of daily life.
Initially, this white bread appears quite innocent. But on closer examination, a myriad of devastating attributes and dangers come to mind. It has a reputation for being devoid of any nutrients. It is labelled fattening, a contributing factor to depression and heart attacks. But wait, there's worse to come: Suse infuses this loaf of bread, already known to be a health hazard, with thickly coated chocolate, dripping with palm fat and way too much sugar. Its image is clouded further in Germany by an awkward (endorsement) connection to the DFB (national football team). Temptation, nutrition neurosis, destruction of the rainforests, poisonous to beauty. This fetishistic object of about 12 x 12 x 2 centimetres incorporates a great deal of evil and so much more.
But this TOAST is actually harmless to your health – even for diabetics. It is washable, sustainable and everlasting. Toast to the people unfolds its formal and contextual power with clarity and ease in every corner of your or anyone else's home. A handmade ceramic artifact.
Toast to the people can be toast (a slice of bread) or a toast (a dinner speech given since the end of the 18th century, a reference to toast as toasted bread). It follows the idea »making is thinking**«, a theme which is inherent in the constitution of Suse's work.
*Richard Sennett in "The Craftsman"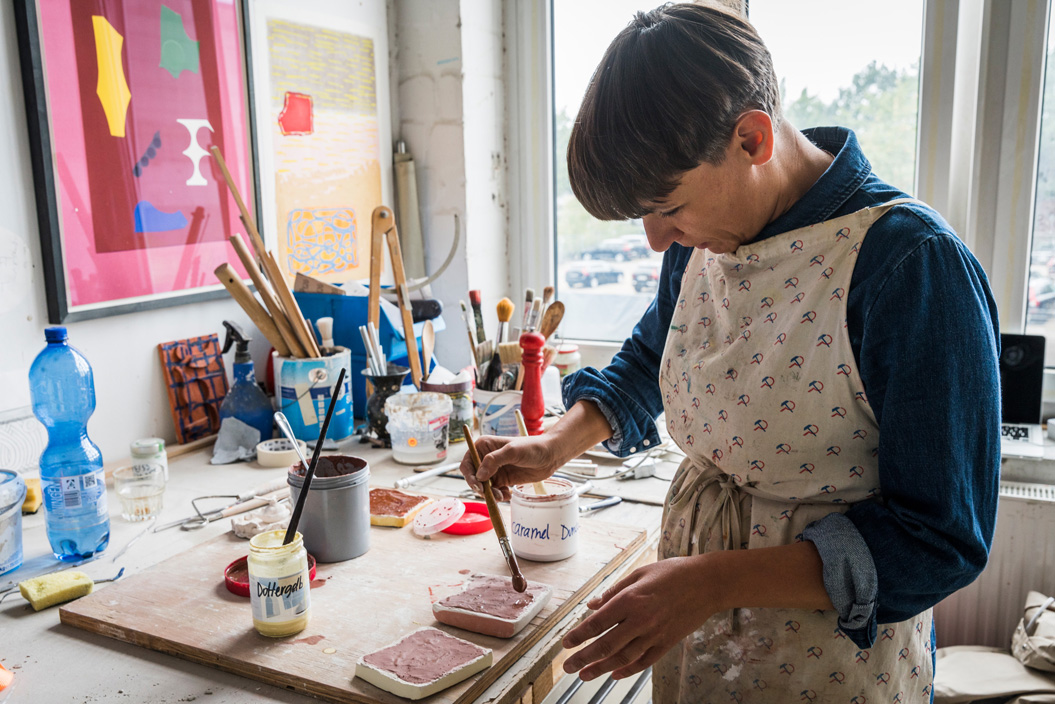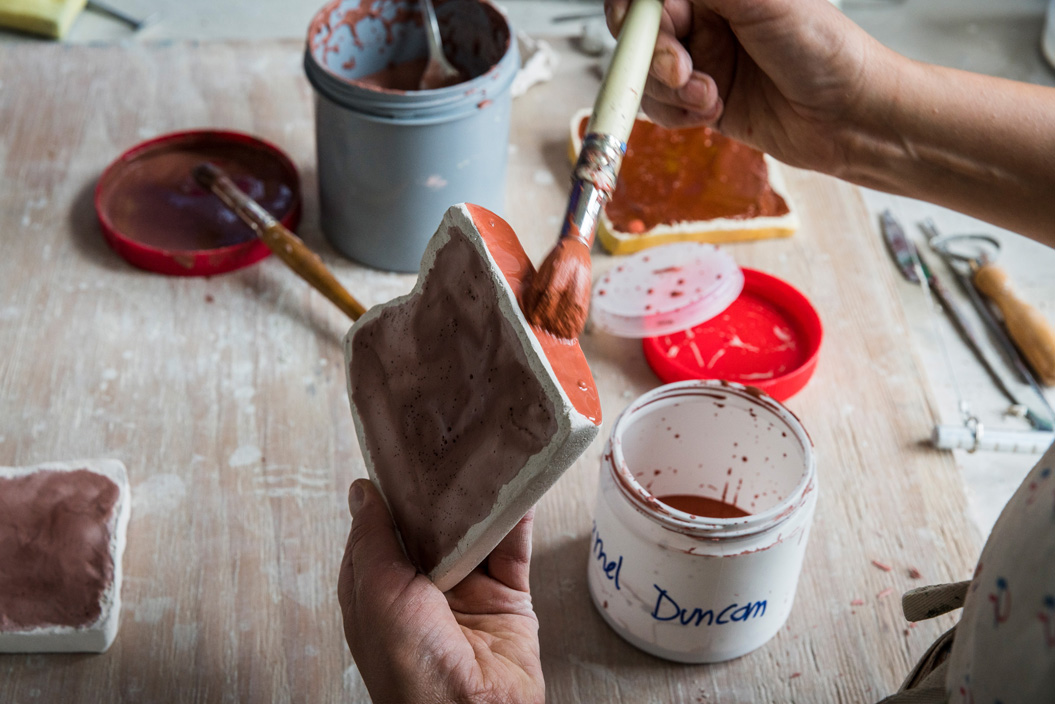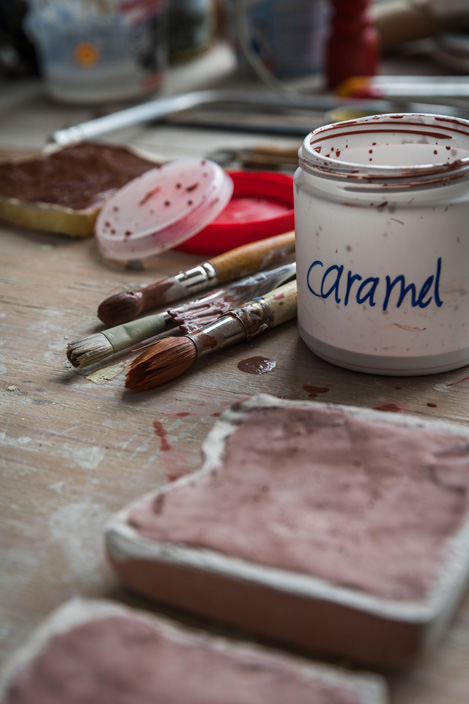 Other works by Suse: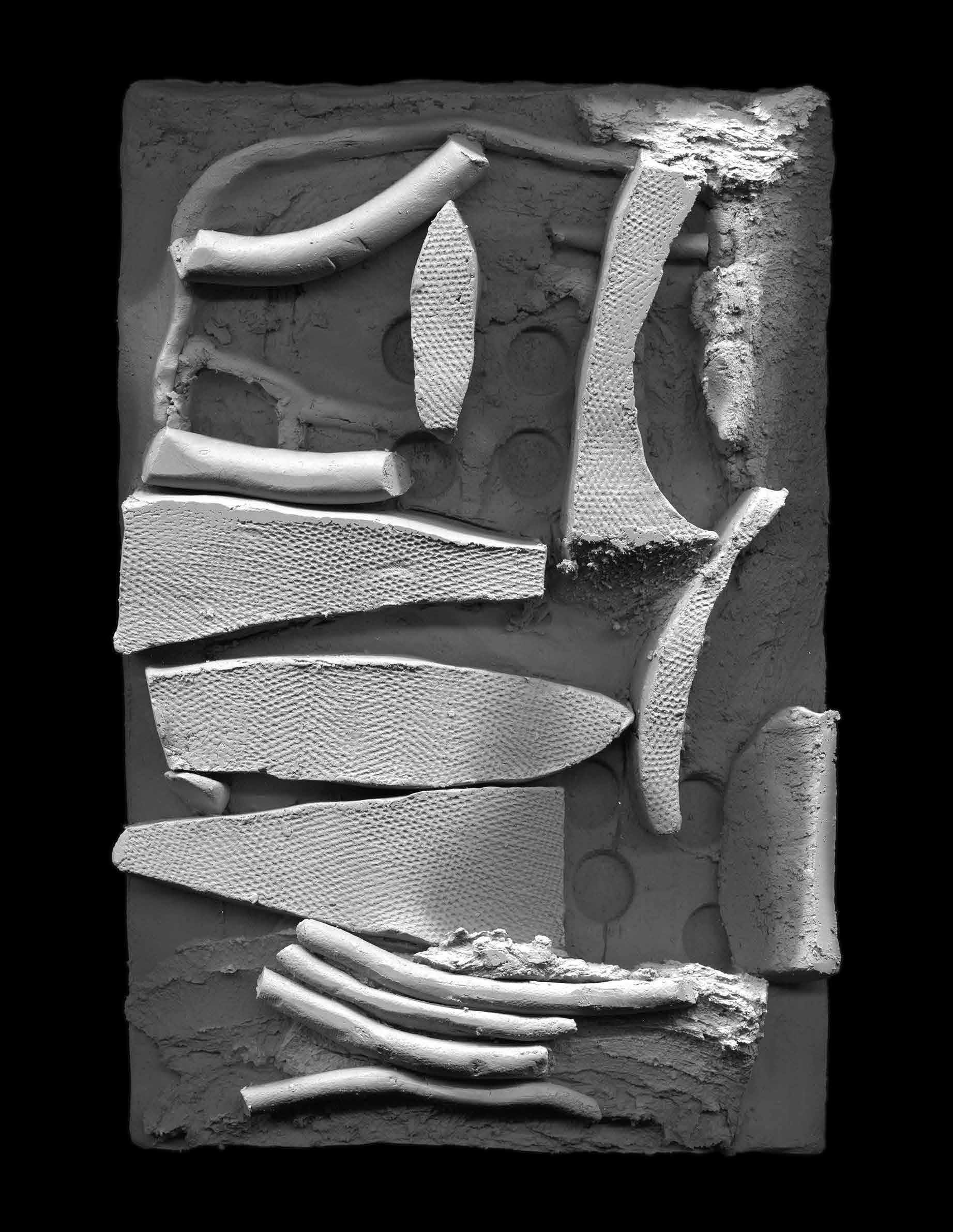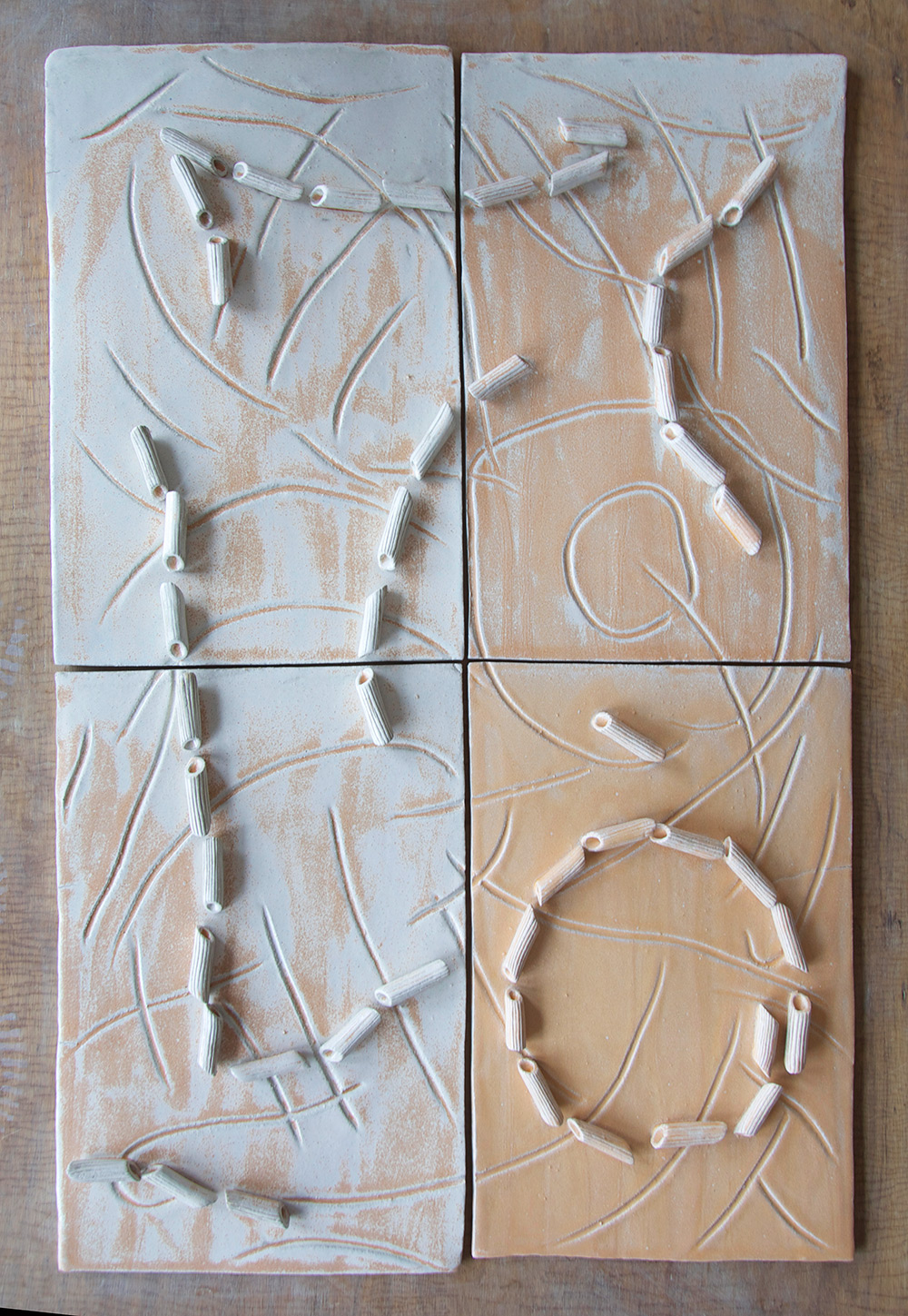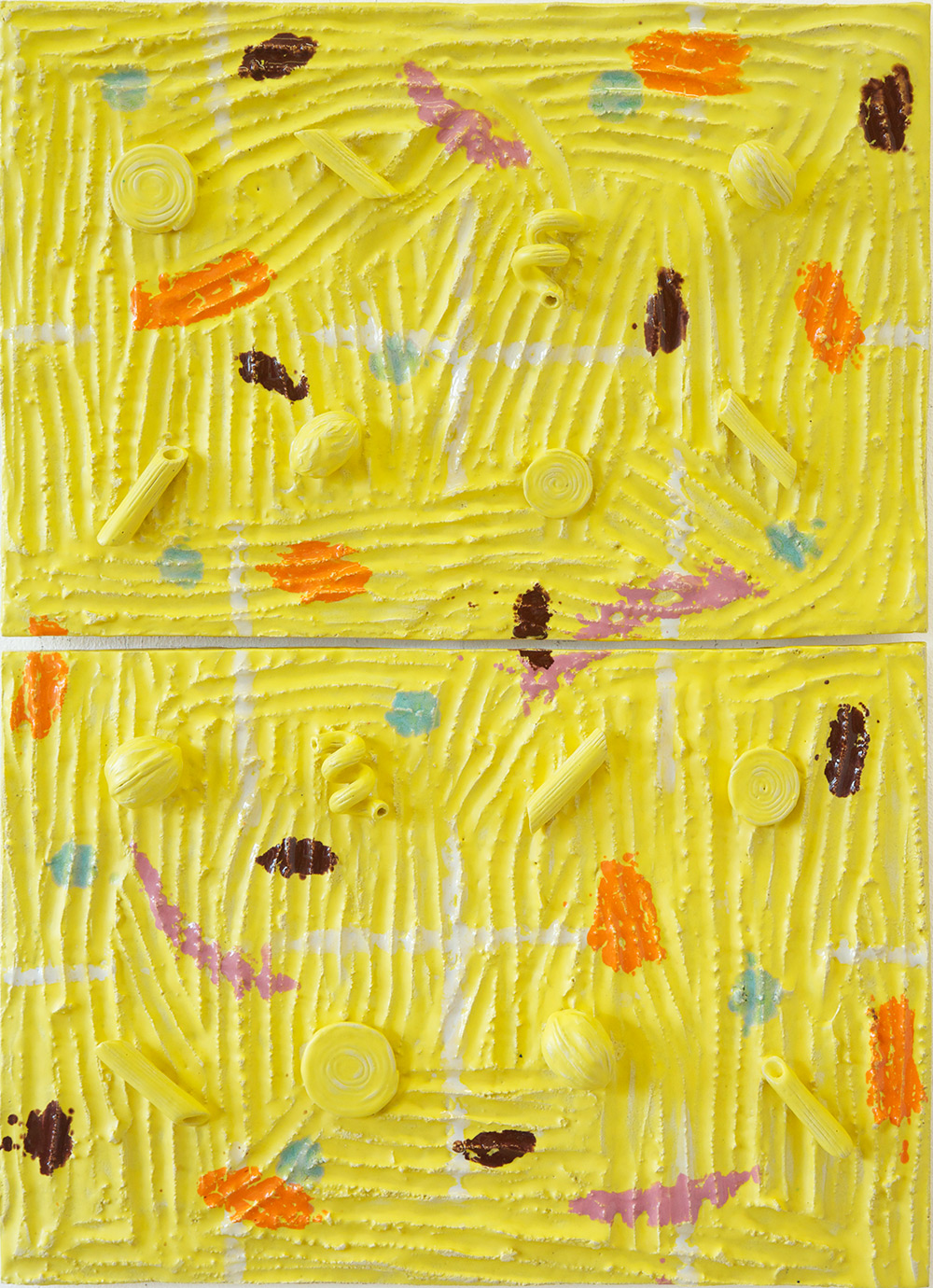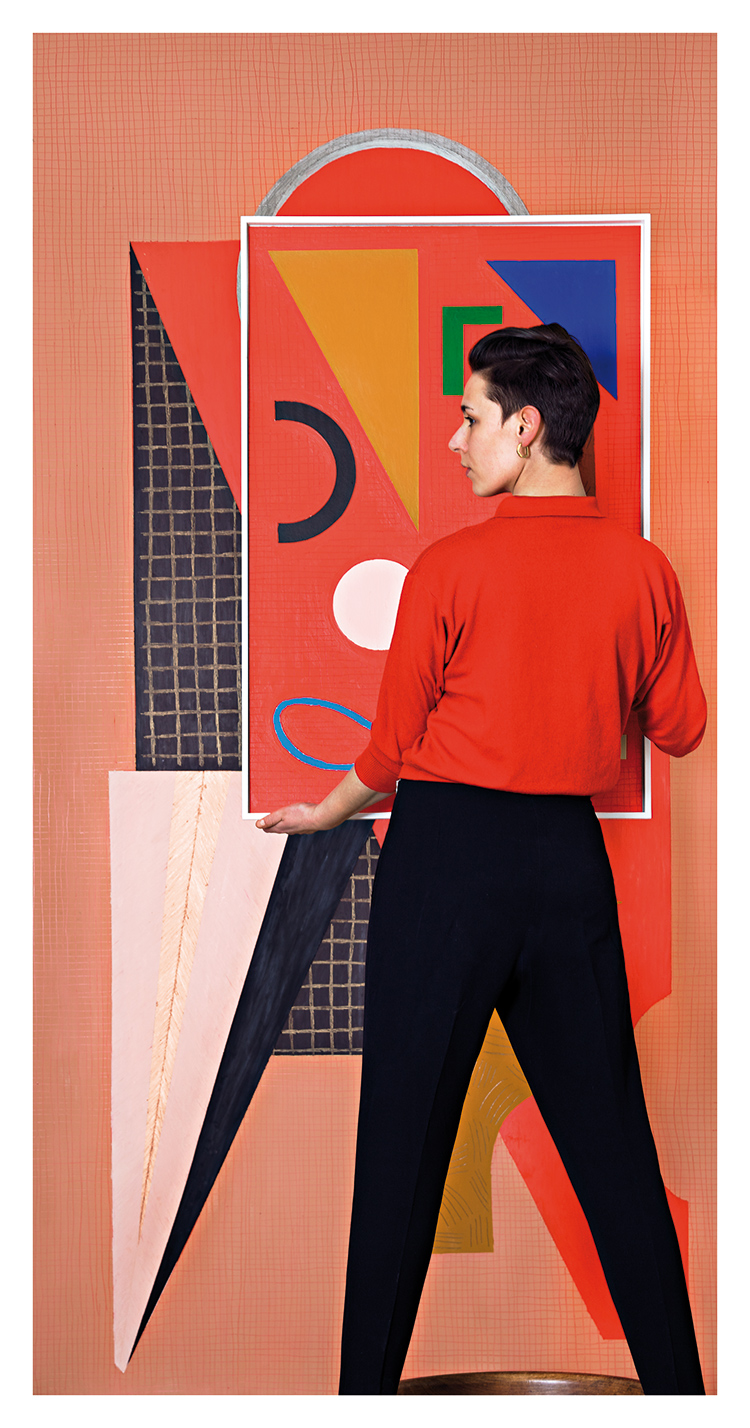 © Harald Popp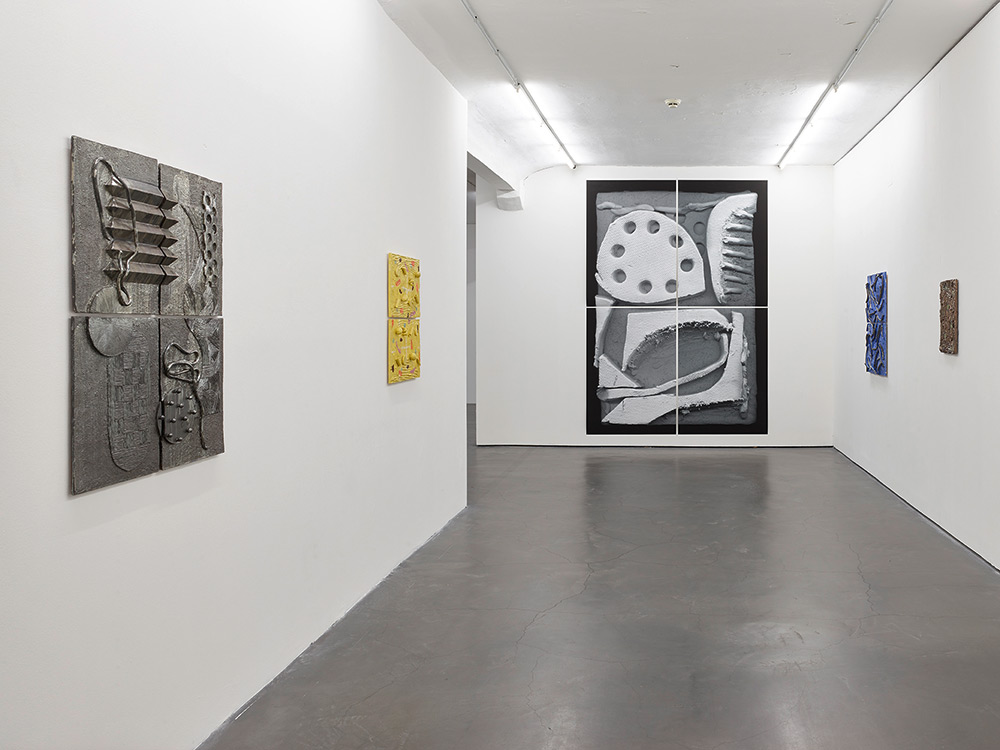 © FelixKrebs
More about Suse's work:
Suse Bauer Editions