Ulrike Schulze
Ulrike Schulze (born 1985 in Dormagen), lives and works in Cologne. She studied as a master student with Prof. Thomas Grünfeld and Prof. Rebecca Warren at the Kunstakademie Düsseldorf. Ulrike graduated in 2016, awarded with the Ehrenhof Preis, Stiftung Museum Kunstpalast, Düsseldorf. Solo- and group exhibitions include artothek – Raum für Junge Kunst, Köln; Museum Kunstpalast, Düsseldorf; Kunstmuseum Bochum; Kunstmuseum Solingen; Collection Peters-Messer, Viersen and VAN HORN Gallery, Düsseldorf. In 2019 her work was awarded with the Friedrich-Vordemberge-Grant for emerging artists.
About Ulrike's edition for leikela:
Shirts and White Shorts
Ulrike Schulze and leikela FINE ART Hamburg issue an edition of 12 individually crafted sculptures. The small series presents itself in grey fired clay. Every piece is hand painted with kasein, acrylic paint and crayons. Culminating in 12 unique pieces, roughly scaled 15 x 34 x 15,5 cm. Certificate of authenticity is included.
Each one unique, made of clay, dried and burned, manifesting their field of common descent chimney like creatures or buildings of alternate scale. Each turned from and through it into flesh. Representing an act of balance with meticulous precision, they reach out as a parade of stability, holding their places on tiptoes in a perfect equilibrium. Questioning their appearance as fixed mass and density, their relation between the space they take and the volume they represent in it. Almost fallen into place and grown from the ground at the same time. Holding position with an incredible capacity, their steady outward form turns into an act of profusion. Revealing their individuality through exceptions, as an offer, only to unveil more secrets. They become a place to return to as an ever expanding vision of constant change. Seemingly fixed, divulging, leaking, narrating a different story each time eyes meet the endless surface of their ever unfolding exterior.
Text by Sarah Kürten
Photo portrait ©Vera Drebusch

Photos edition © Johannes Bendzulla
Work in progress impressions: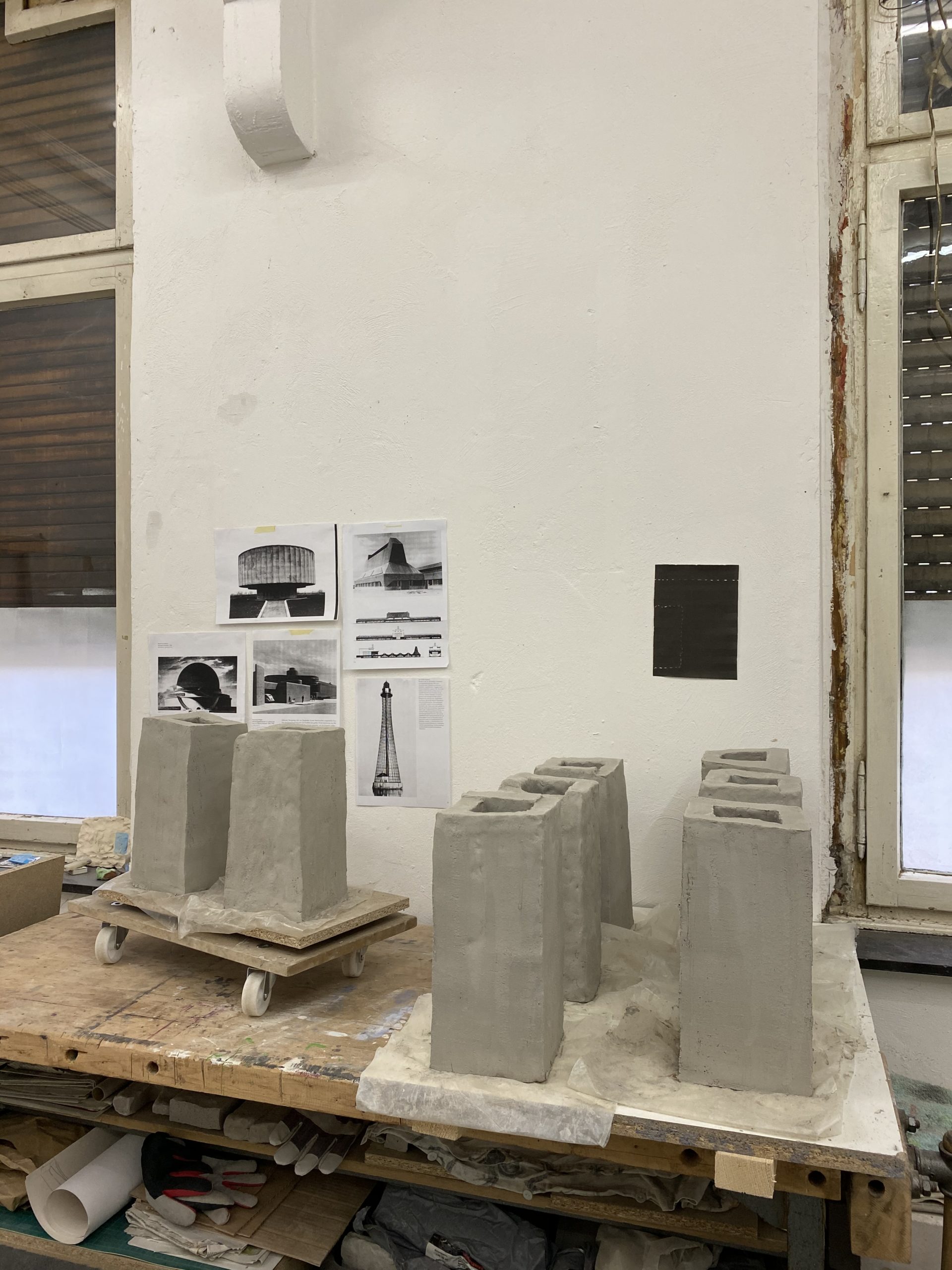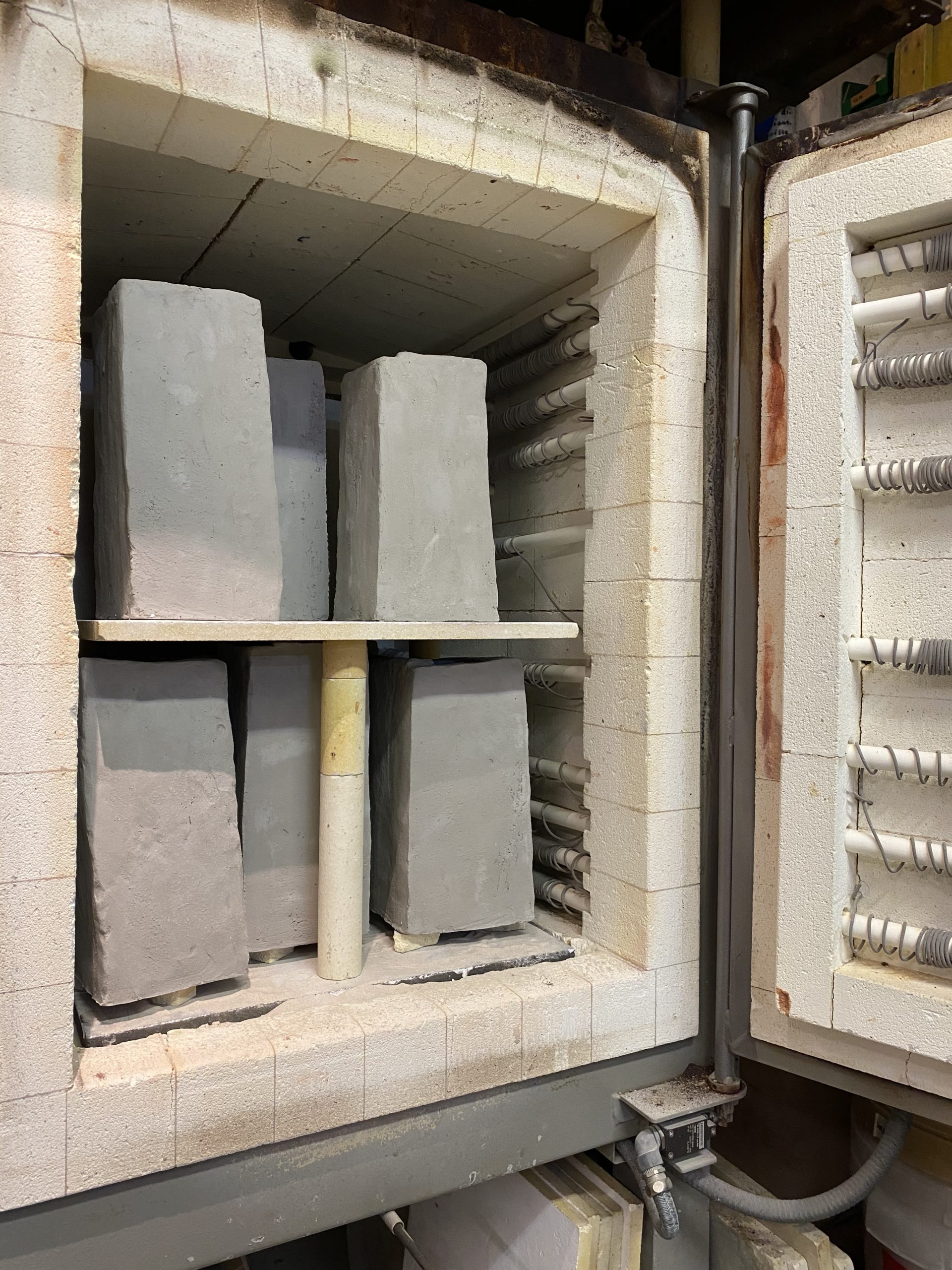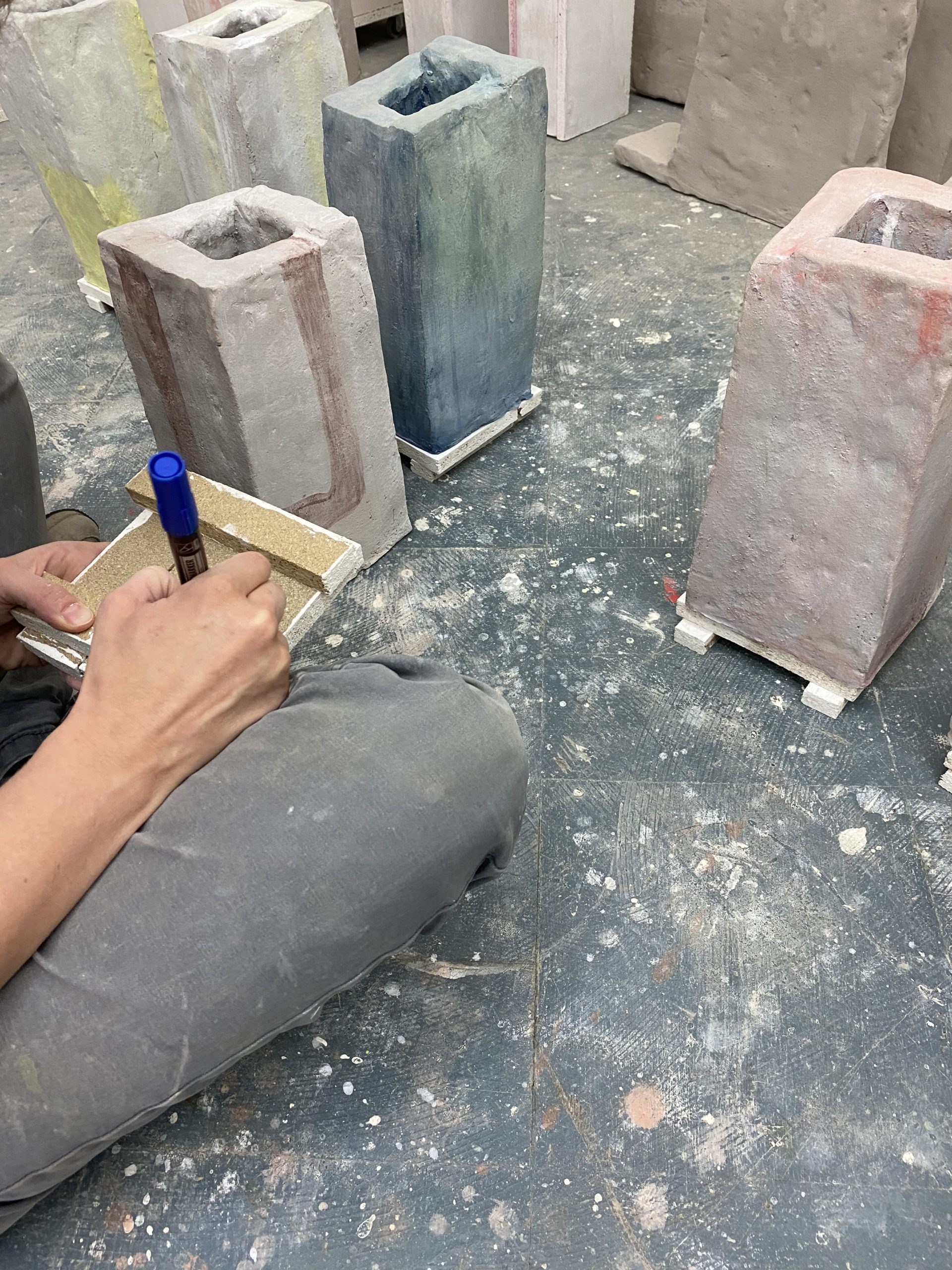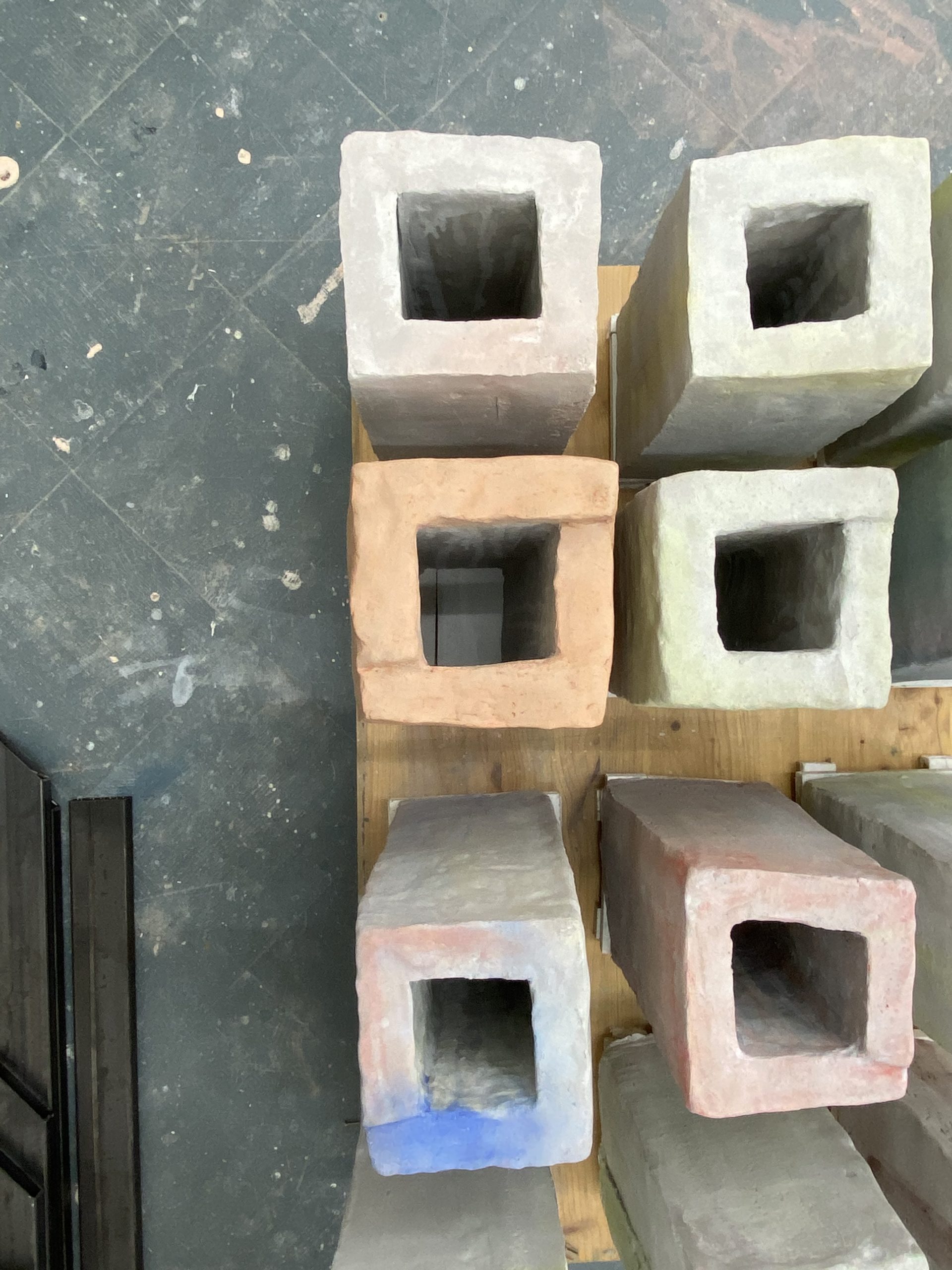 © Courtesy by the artist
Other works by Ulrike: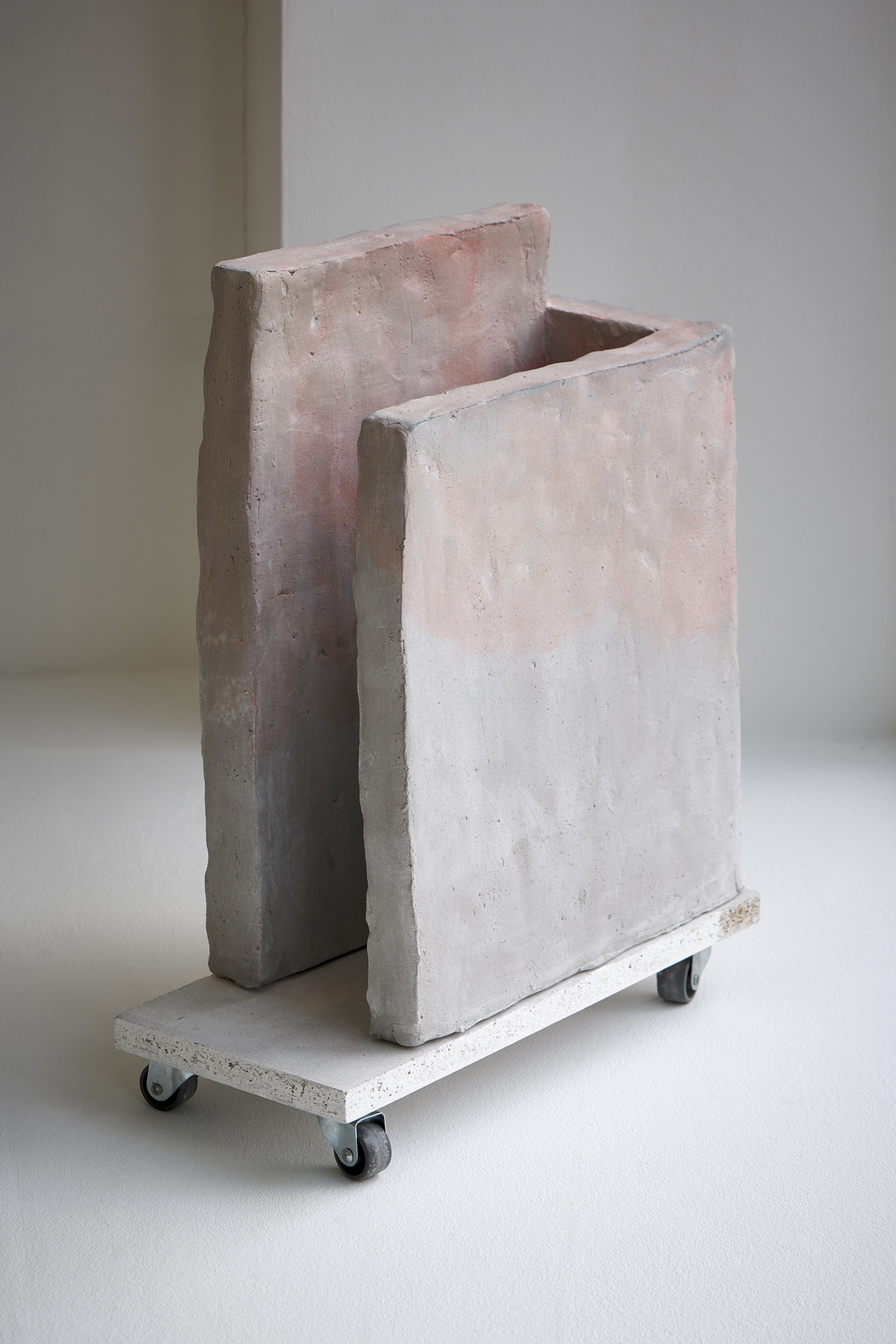 Ohne Titel. 2019
© Mareike Tocha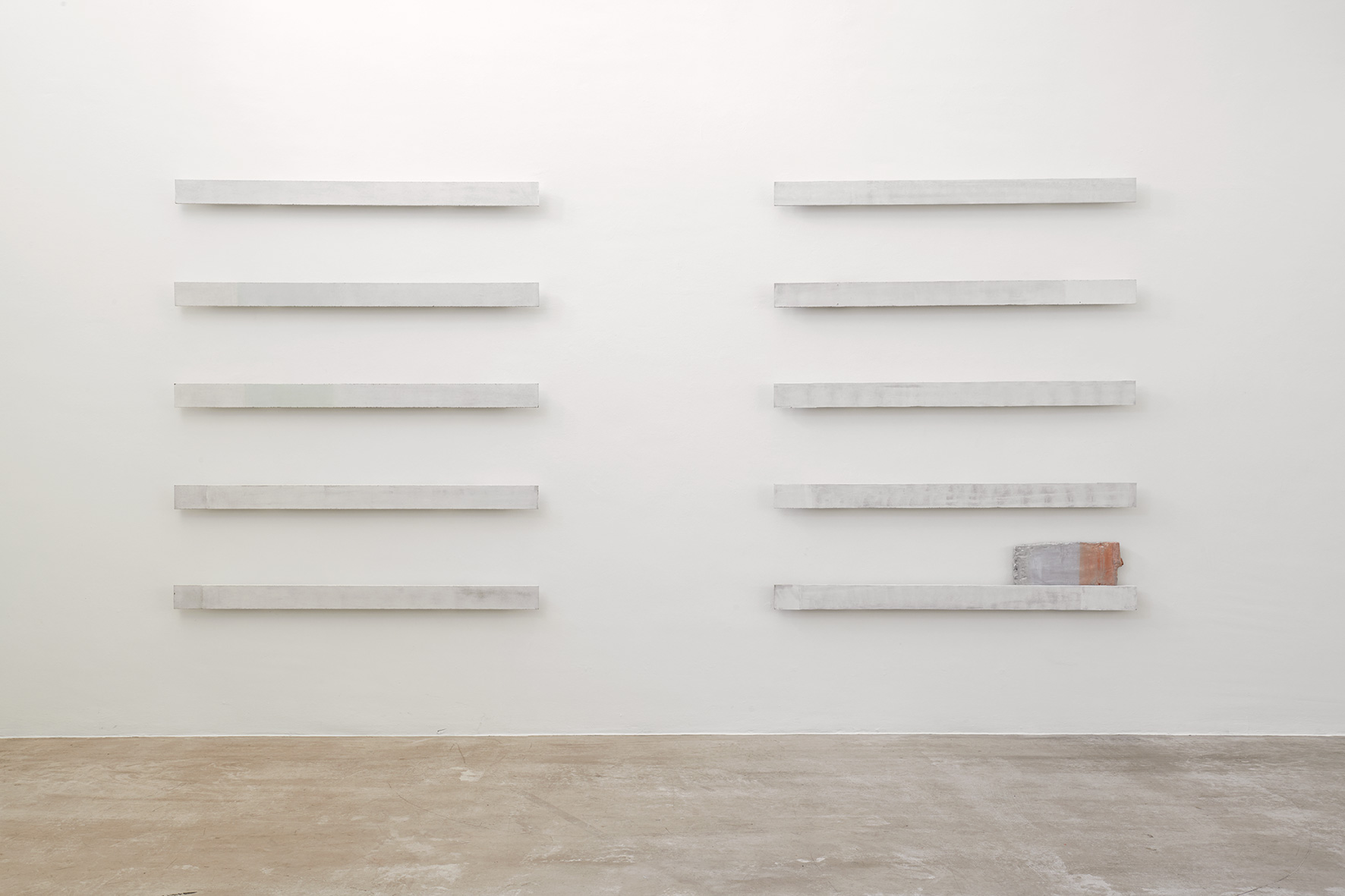 Ohne Titel, 2019
© Mareike Tocha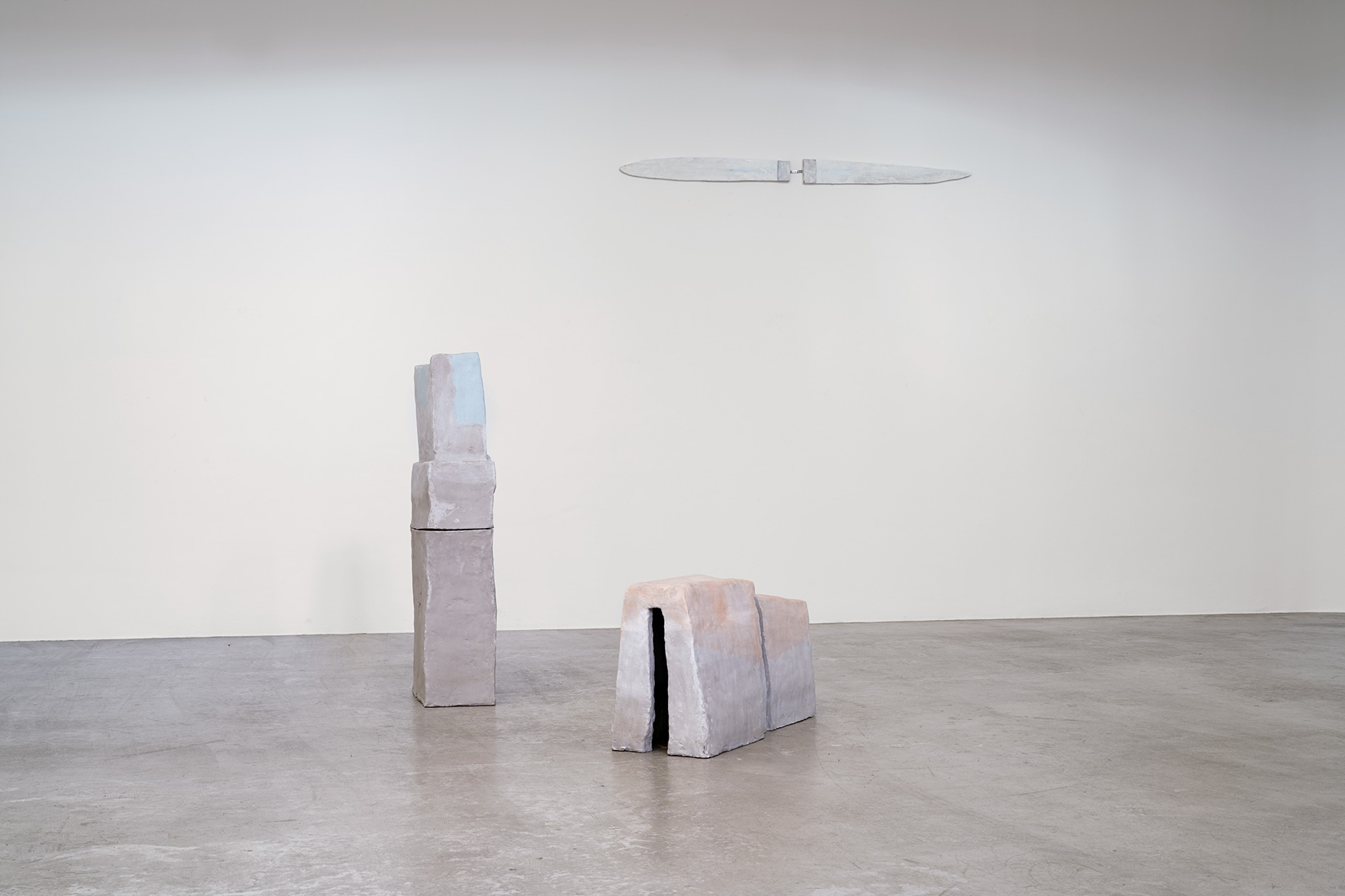 Exhibition view: 'Die Jagd', 2019
© Mareike Tocha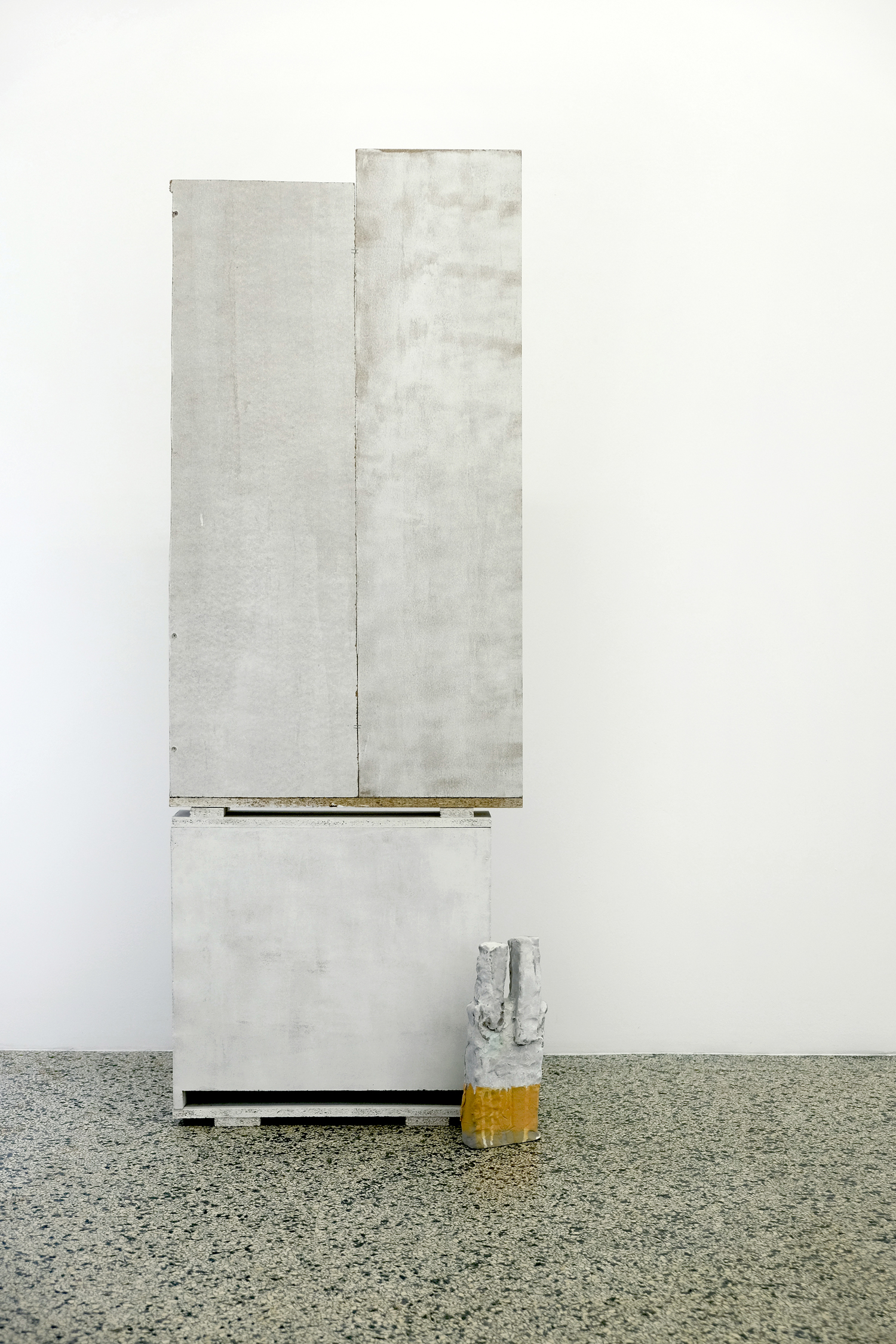 Factory, 2018
©Daniela Steinfeld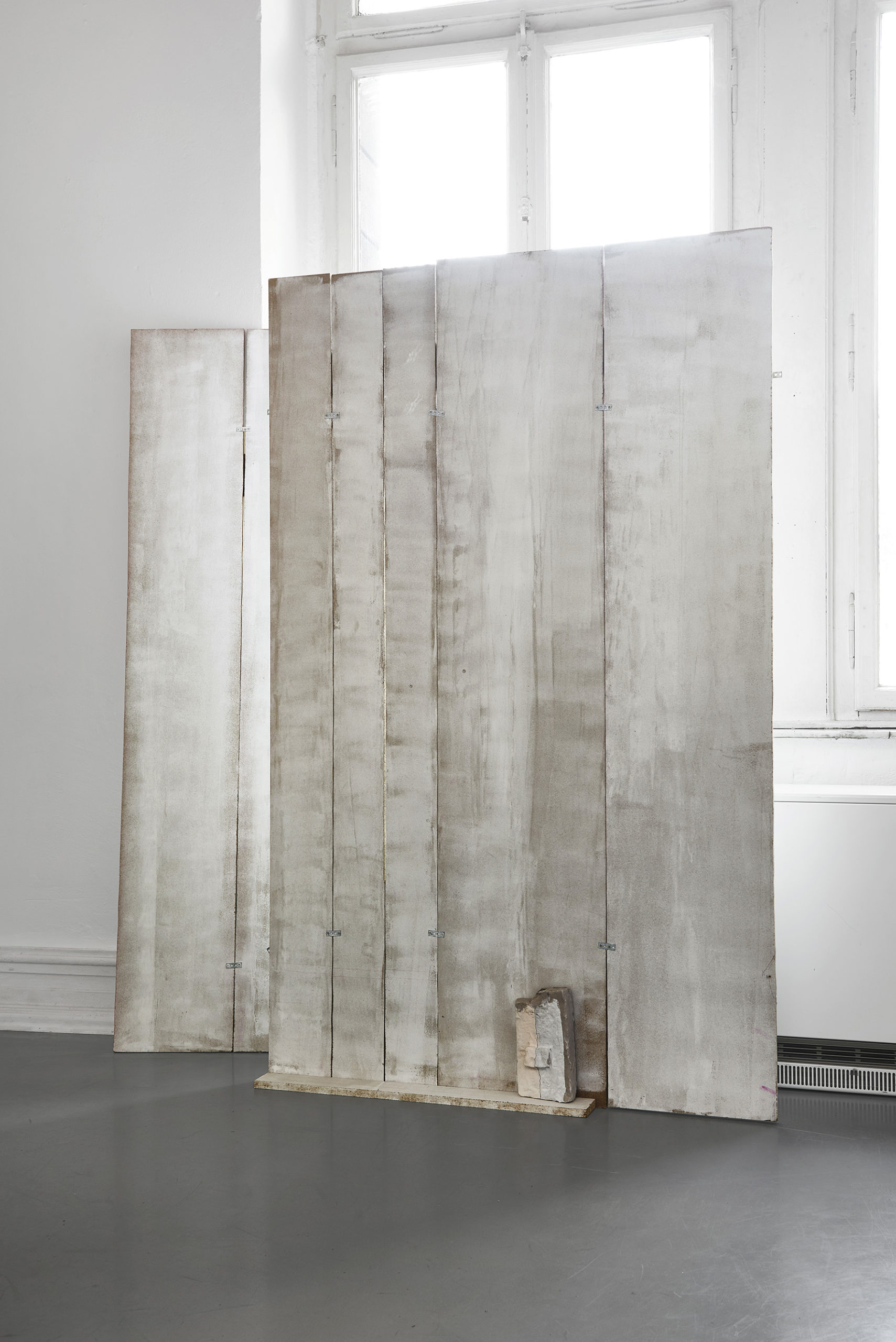 Exhibition view: 'Her Flat', 2017
© Mareike Tocha
All photos courtesy the artist / VAN HORN
More about Ulrike's work:
Represented by VAN HORN
Ulrike Schulze Editions