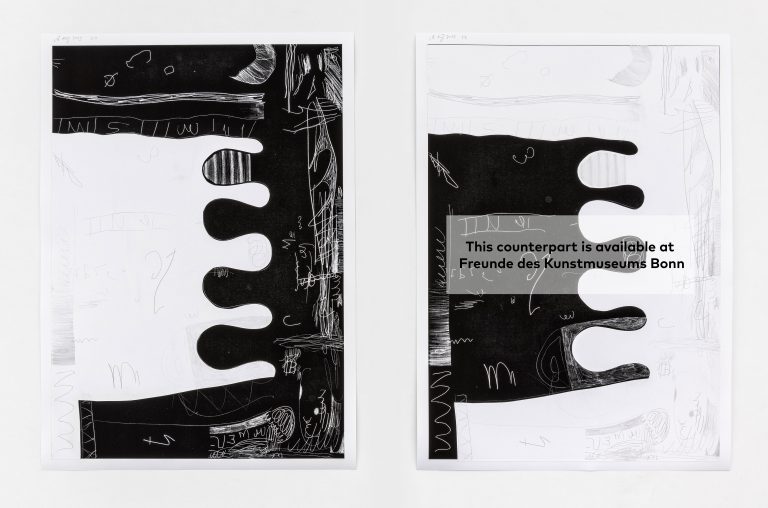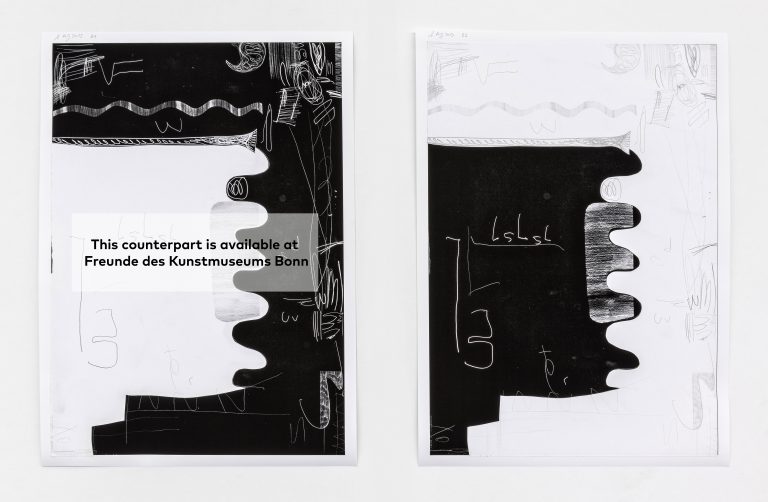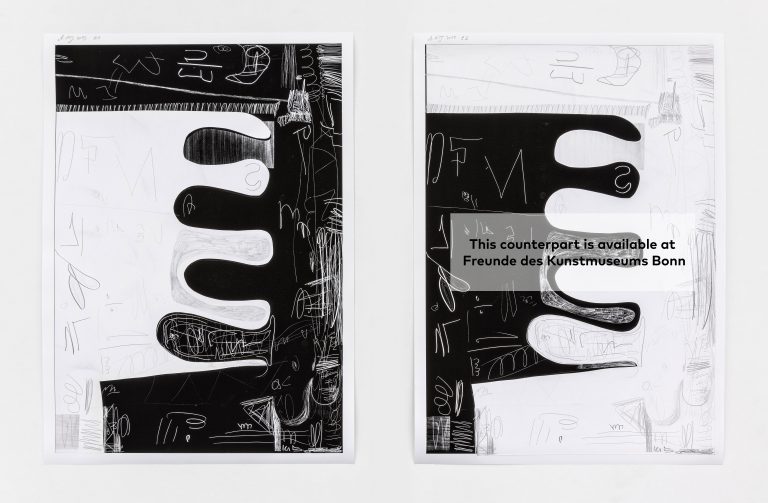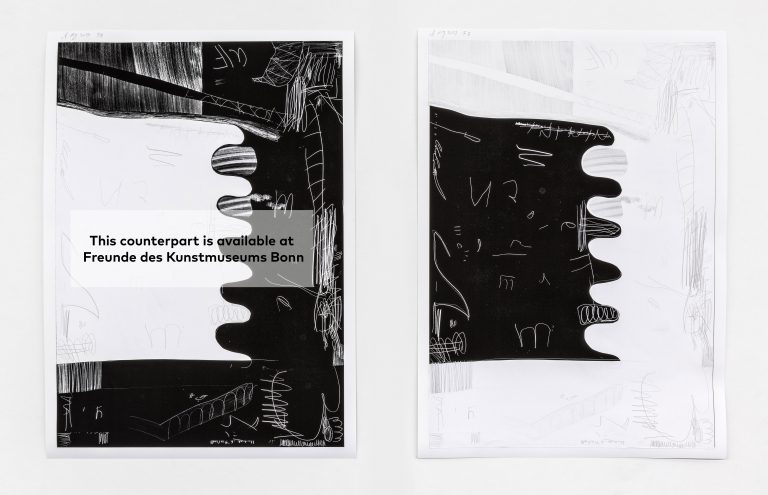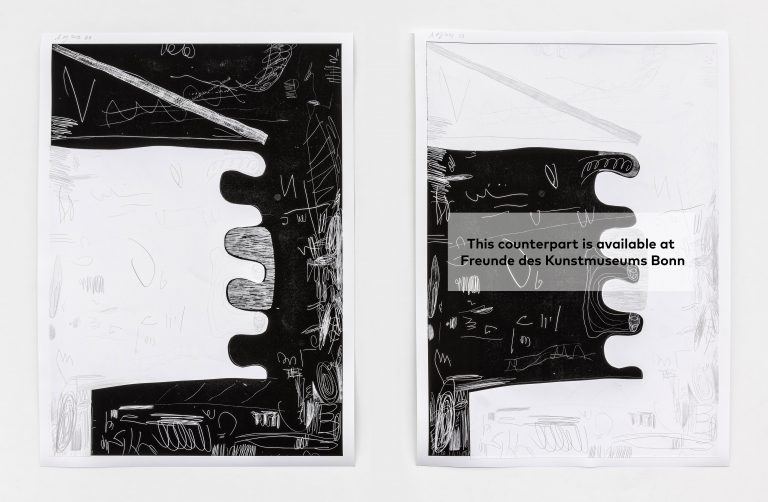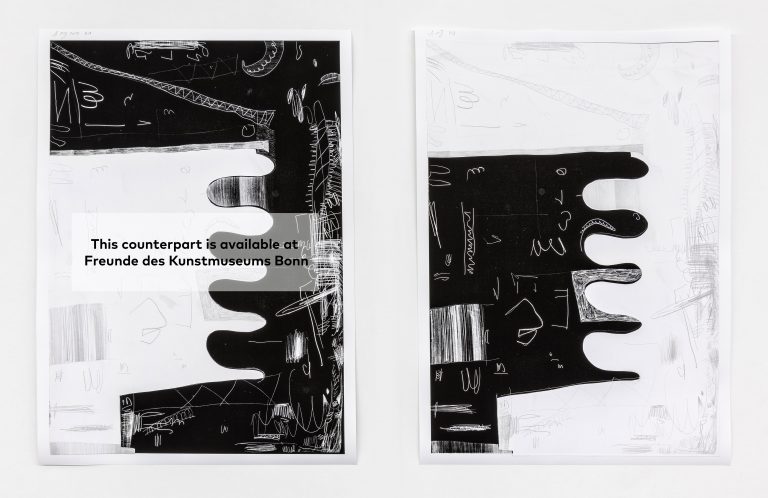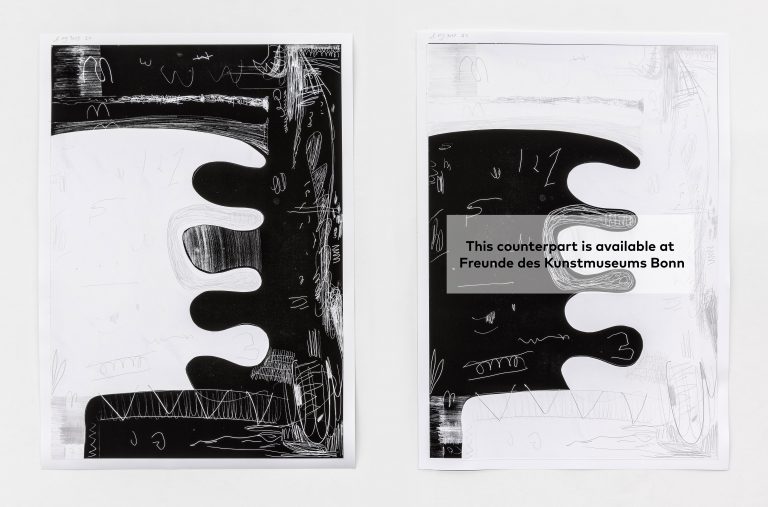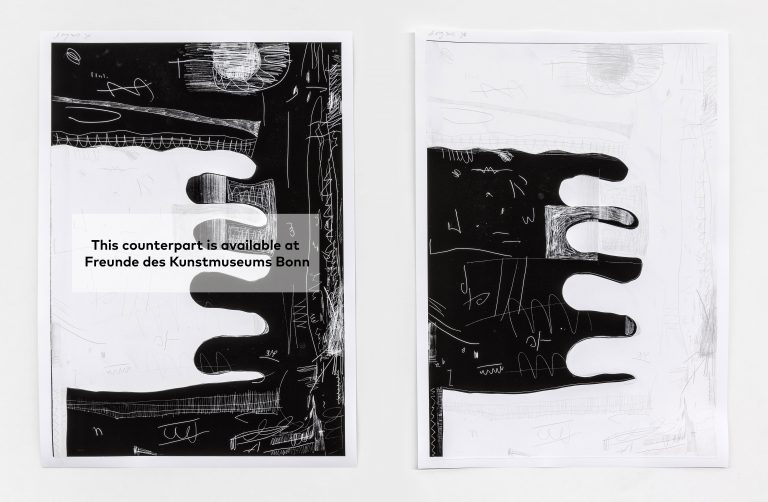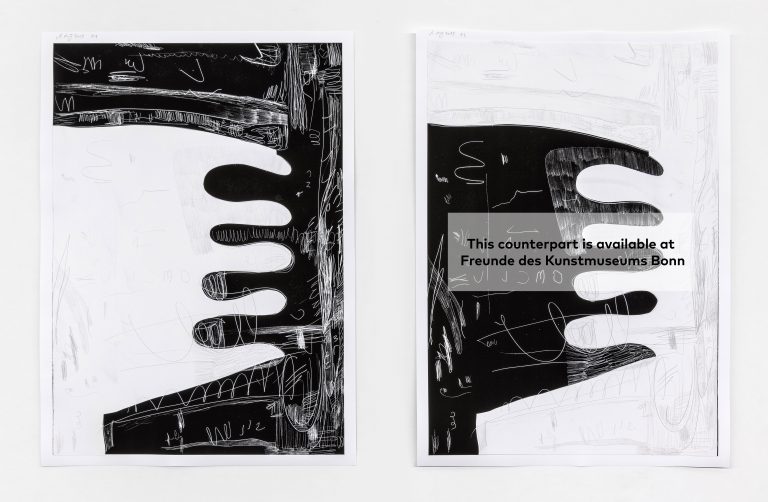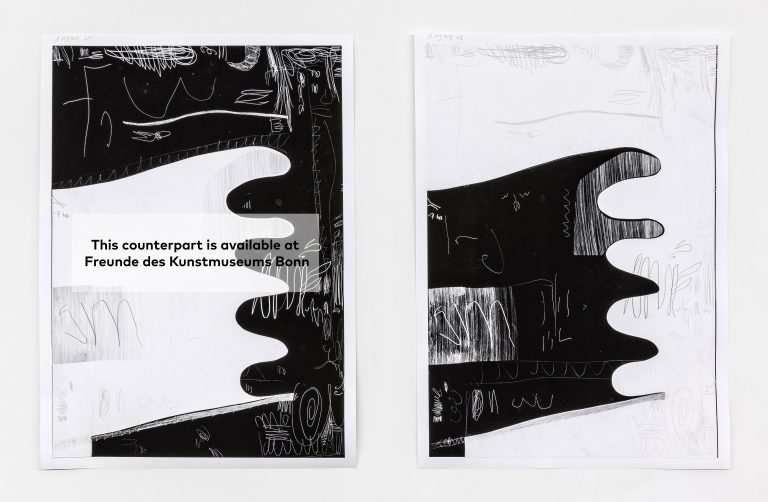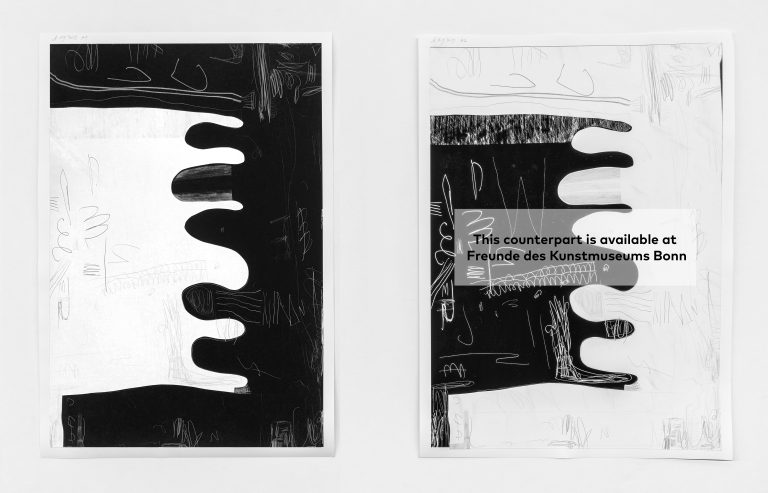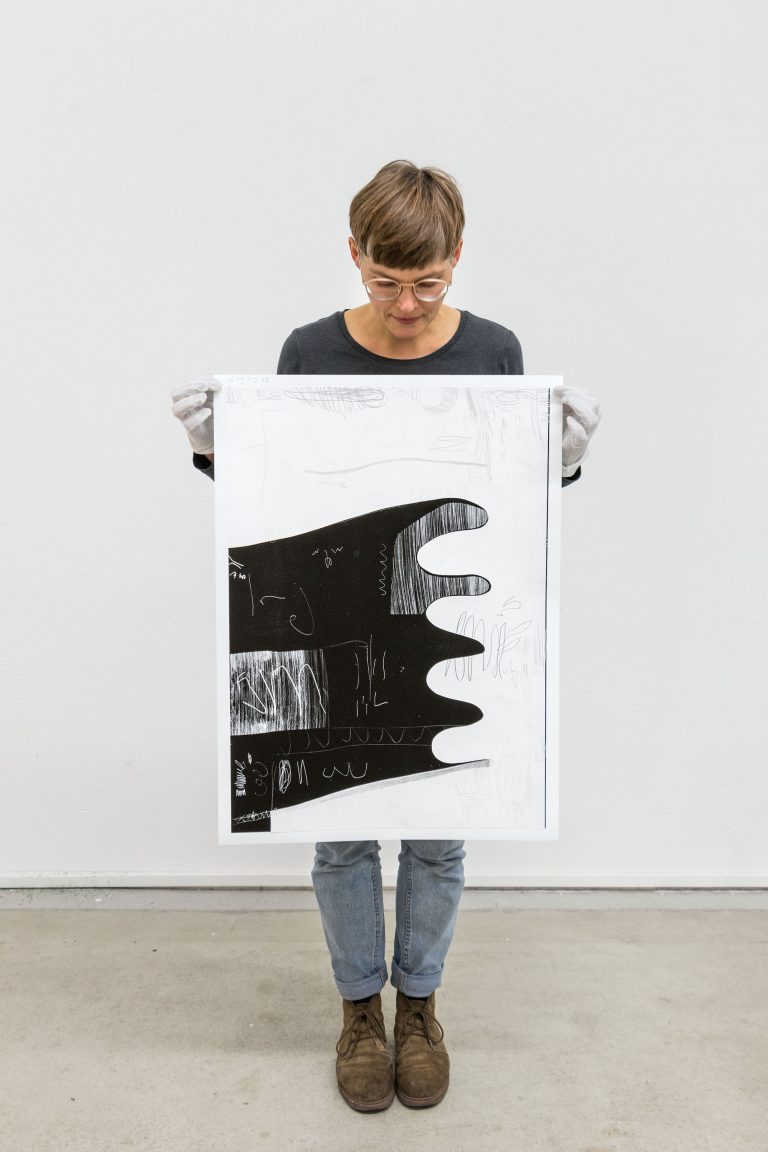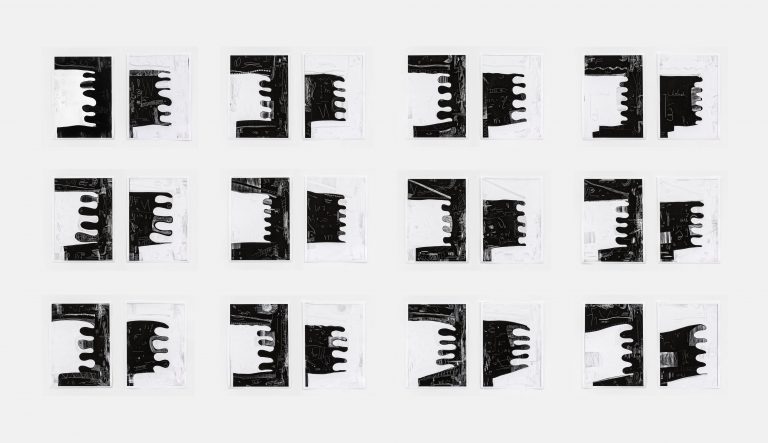 Andreas Breunig
O.T.
€ 850
incl. VAT if liable /
excl. shipping
Year
2019
Edition of
12
Technique
Collage of drawing combined with glicée-print of the inverted original drawing, each unique
Dimension
74 x 54 cm
Special offer
If you purchased the counterpart already at Kunstfreunde Bonn, you'll receive a 200 € discount on your order at leikela.net
Important
Please send a request per Email to hello@leikela.net to check availability of a certain work! Bitte fragen Sie die Verfügbarkeit einer einzelnen Arbeit vorab per Email an über hello@leikela.net!
Certificate
of authenticity is included
Framing
is not included
About the artist
Andreas Breunig (b 1983 in Eberbach/Odenwald) lives and works in Düsseldorf. He studied until 2008 at Kunstakademie Düsseldorf under Albert Oehlen and is represented by Nino Mier Gallery, Los Angeles and Alexander Warhus, Cologne. Selected solo exhibitions: Body Possibility, Knust x Kunz - Galerie Sabine Knust, Munich, 2019; Copy & Waste, Sauvage, Bonn, 2019; The Windowing System - as a (hyperstatic) problem, Nino Mier Gallery, Los Angeles, 2019; VOTE, (+ Jana Schröder), Kunstverein Heppenheim, 2018; Hi>°
More by Andreas Breunig
Artist Info